Travel journal 31.07.2021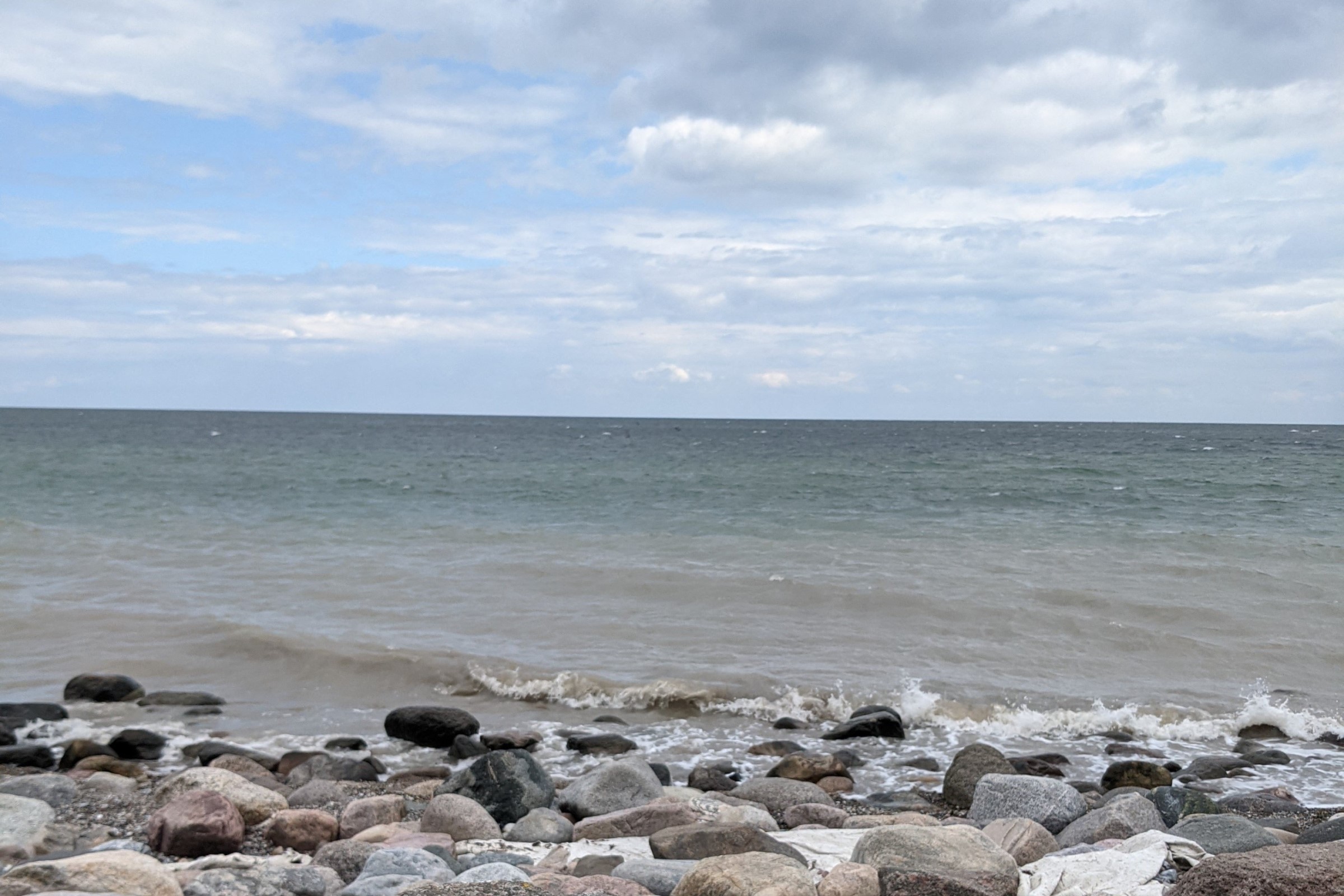 Hello and welcome to our travel diary, day 5 in our Posti.
Again, I would like to apologize for the delay in uploading. We just had very poor internet connection for the last 2 days and enjoyed the time without a lot of media ?
Start of the day
Today was a rather quiet day. After we got up comfortably, I even did a round of yoga and meditation. I would like to try to establish my routine in the bus as well. However, that turns out to be more difficult than expected. When I get up later with the two men, it's more time for all of us and not really just for me. But I also feel that the routine is so good for me that I somehow want to integrate it. So I will definitely find a good way for me and us.
Our "bike trip"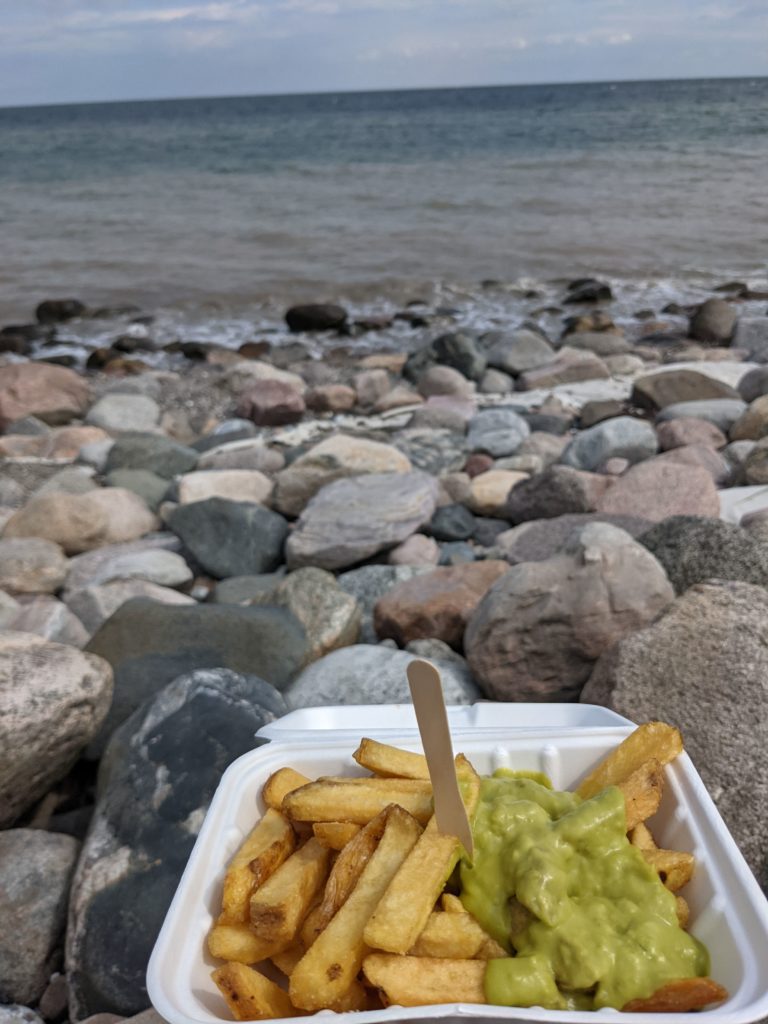 We left around noon to do some shopping. We noticed that we wanted to continue driving tomorrow, and tomorrow is Sunday. Time flies on vacation, and you sometimes lose track of time. But that's how it should be 🙂
Our plan was to go to the next Edeka, about 20 minutes by bike, more like 30 minutes with Koda. But to be on the safe side, we asked before we started at the campsite. A small market in the next campsite was recommended to us. That would only be about 5 minutes by bike. We thought, ok, let's see if they have our vegan "extras". We still needed "yogurt" and "milk". Apart from "yogurt", the market had everything we needed. Satisfied, we treated ourselves to fries with guacamole and ate them comfortably on the beach. Lunch with a view.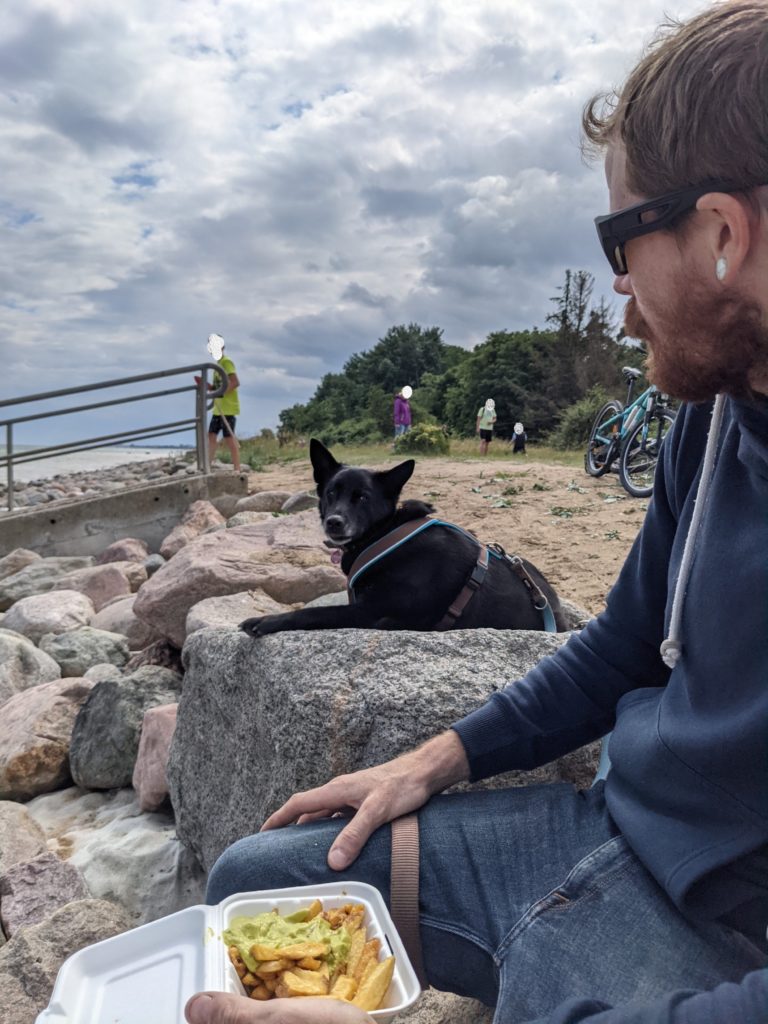 We spent the afternoon in the bus, having a nap and baking in the Omnia oven. No joke, this is the best acquisition we've made for the bus so far.
In the second attempt and without rye flour, the dough for the cinnamon rolls worked, and we were able to bake delicious cinnamon rolls.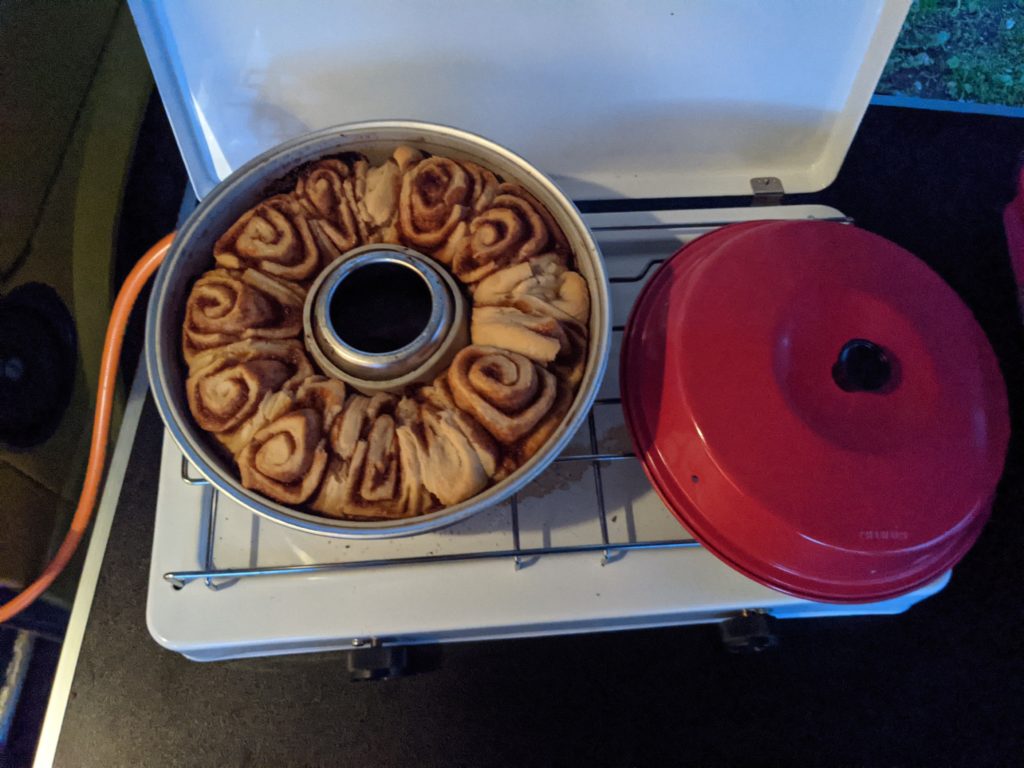 Satisfied and quite tired, I fell asleep while Max was still preparing the overnight oats for the next morning.
Learnings of the day
Rest days are power tank days
less internet is more life
Cinnamon rolls are love
We have a great dog
I now hope you have a wonderful evening, day or morning. Enjoy it, even without a mobile phone, internet and constant sound ?
All the best,
Ronja
---
---