Sweden, the way back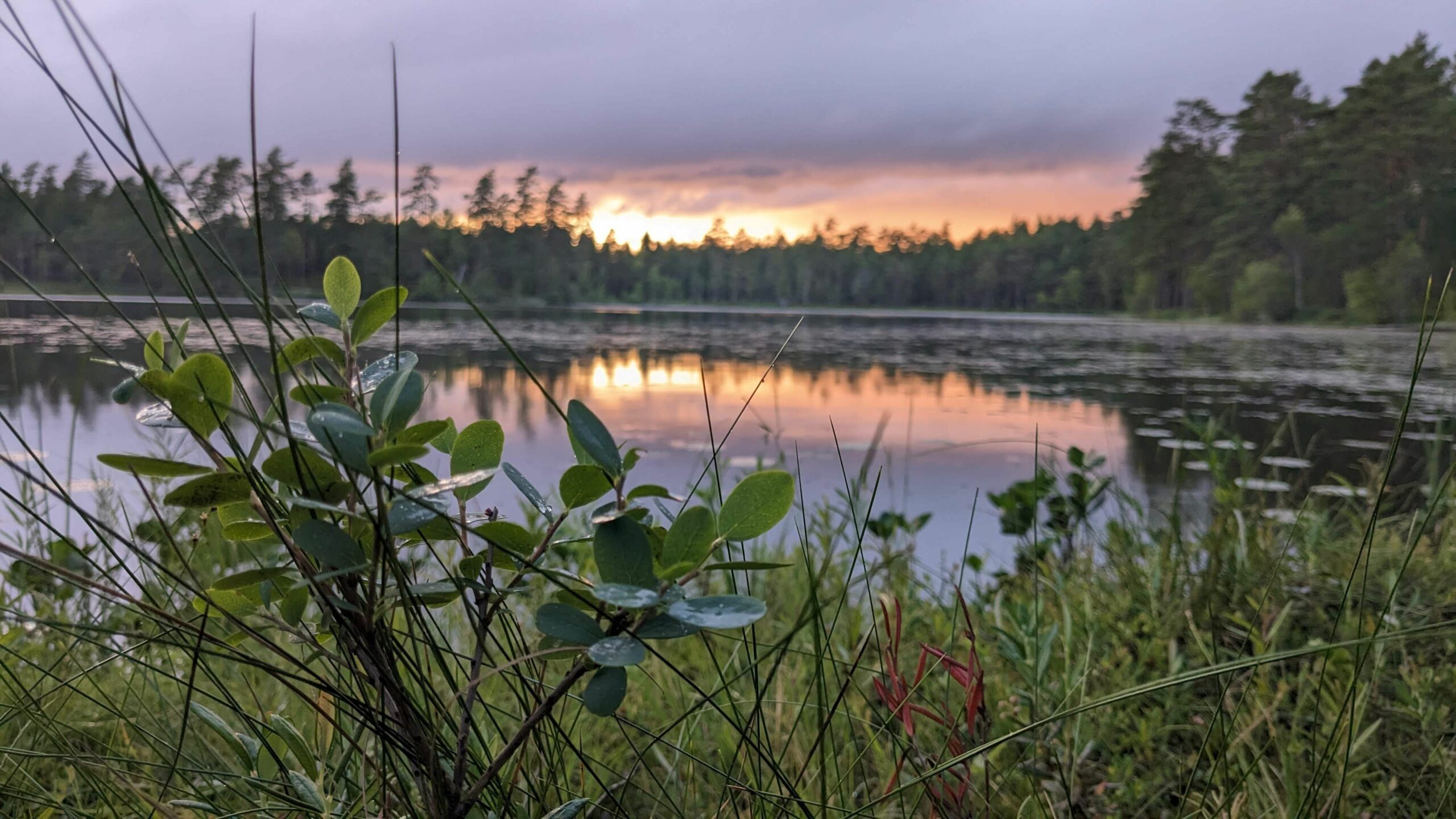 In this travel diary, I take you with me on our return journey through Sweden and on our way through Denmark and Germany.
03.07.2023 – Heading home
Once again, we got up rather late. Outside, the weather was very rainy and cold, so it was just nicer to stay in bed. I've gotten into the habit of being on the phone in the bus when I'm still in bed. I would like to change that for the next time.
After a relaxing morning in bed, we took the blueberries and 3 strawberries that we found in the forest yesterday and made pancakes with them and then ate them. These were by far the best blueberry pancakes I've ever eaten!
After that, we slowly packed up. From his improvements yesterday, Max had to get a knife out of the wall in the bus. That was pretty difficult stuff.
Let's go
Then it started, from the favorite parking spot we've been to so far.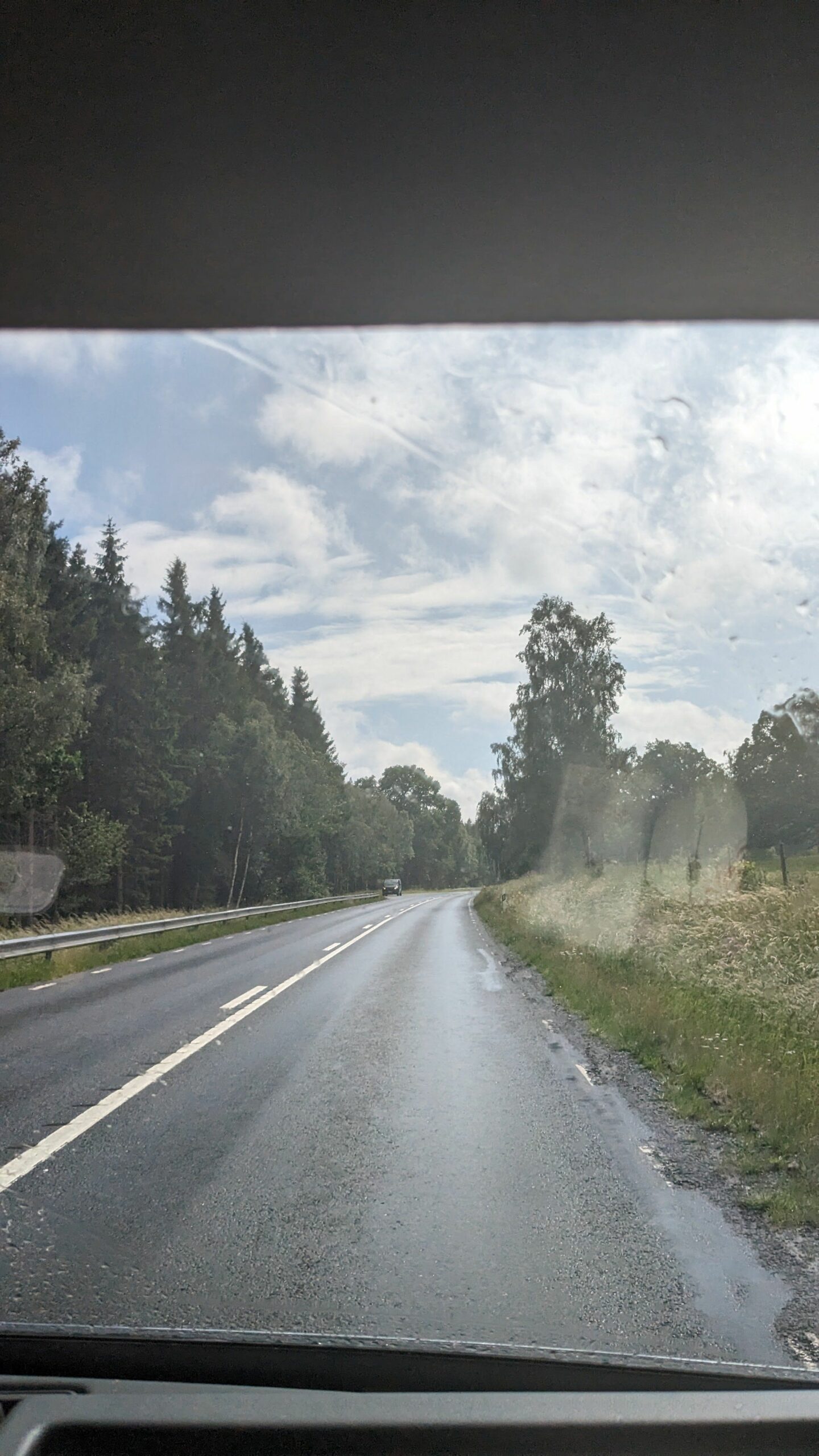 On the way, we went to a shopping center in Janköpping. Here we found some really great things in the Sostrene Grene. We also found what we were looking for by bus. And so we now have fancy golden cutlery.
Otherwise, it was quickly too much for me in the shopping center, as is so often the case in such situations. So we went back to the bus, where Koda was happily waiting for us.
Moose sighting
Then we continued towards the pitch for the night. We had specially chosen one, where there are many more around, so we would definitely find one.
On the way, just before the parking space, we ran into a moose cow. We were both so perplexed that we couldn't grab our phones or cameras fast enough. What a wonderful moment and something I wished so much for our trip. This moment is forever stored in our hearts as a memory, even if we don't quite agree whether it was a moose cow or a moose.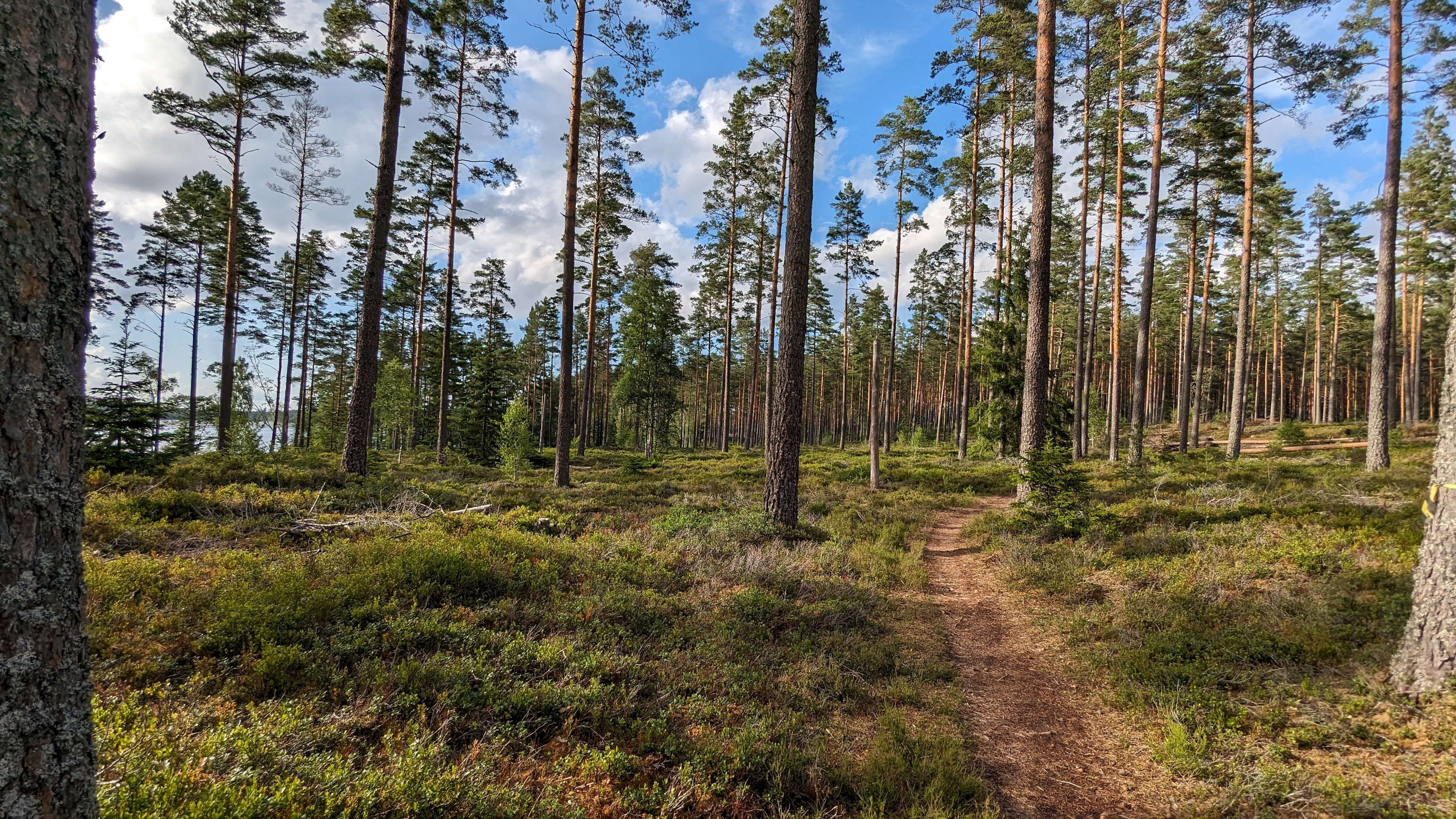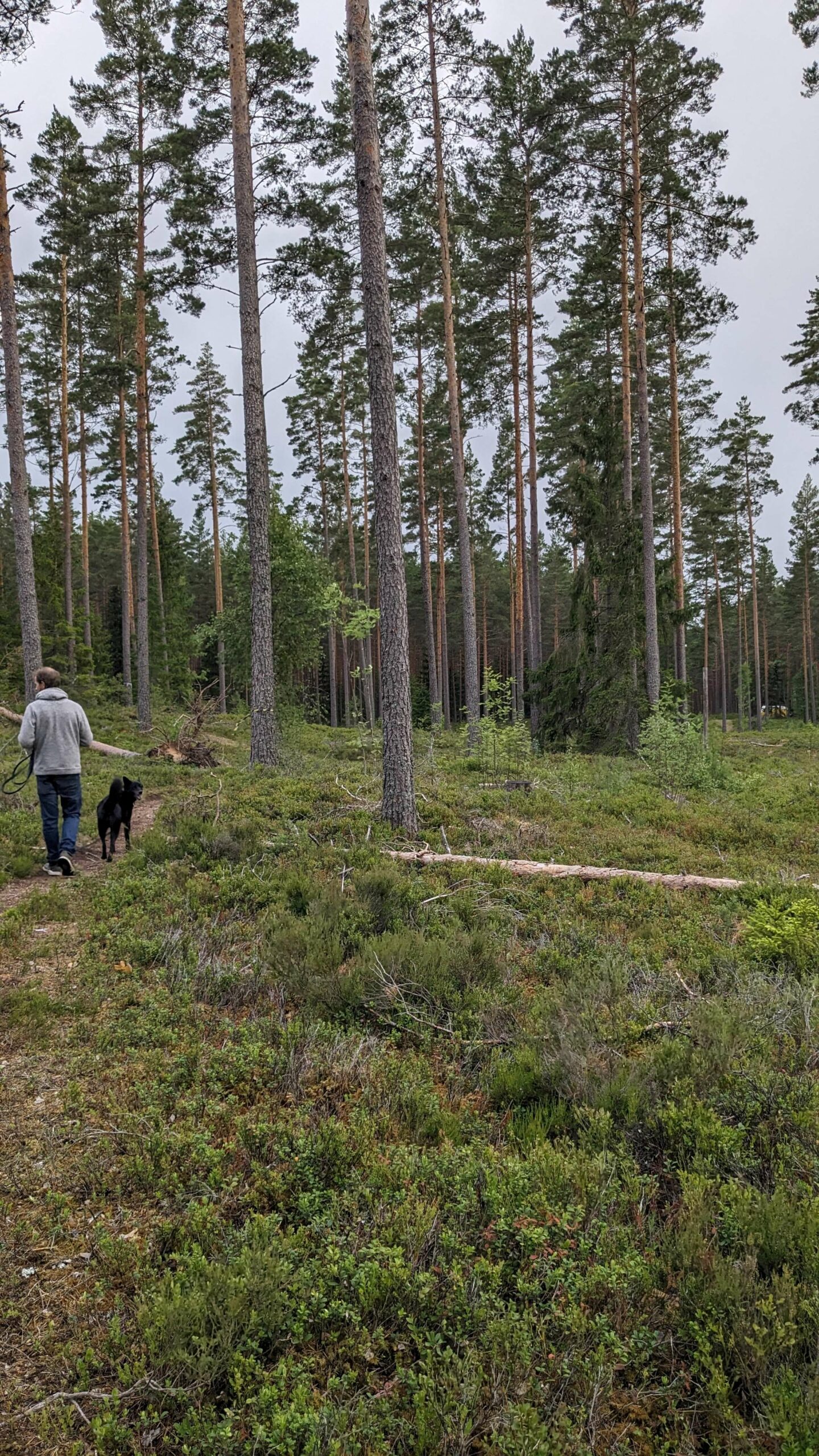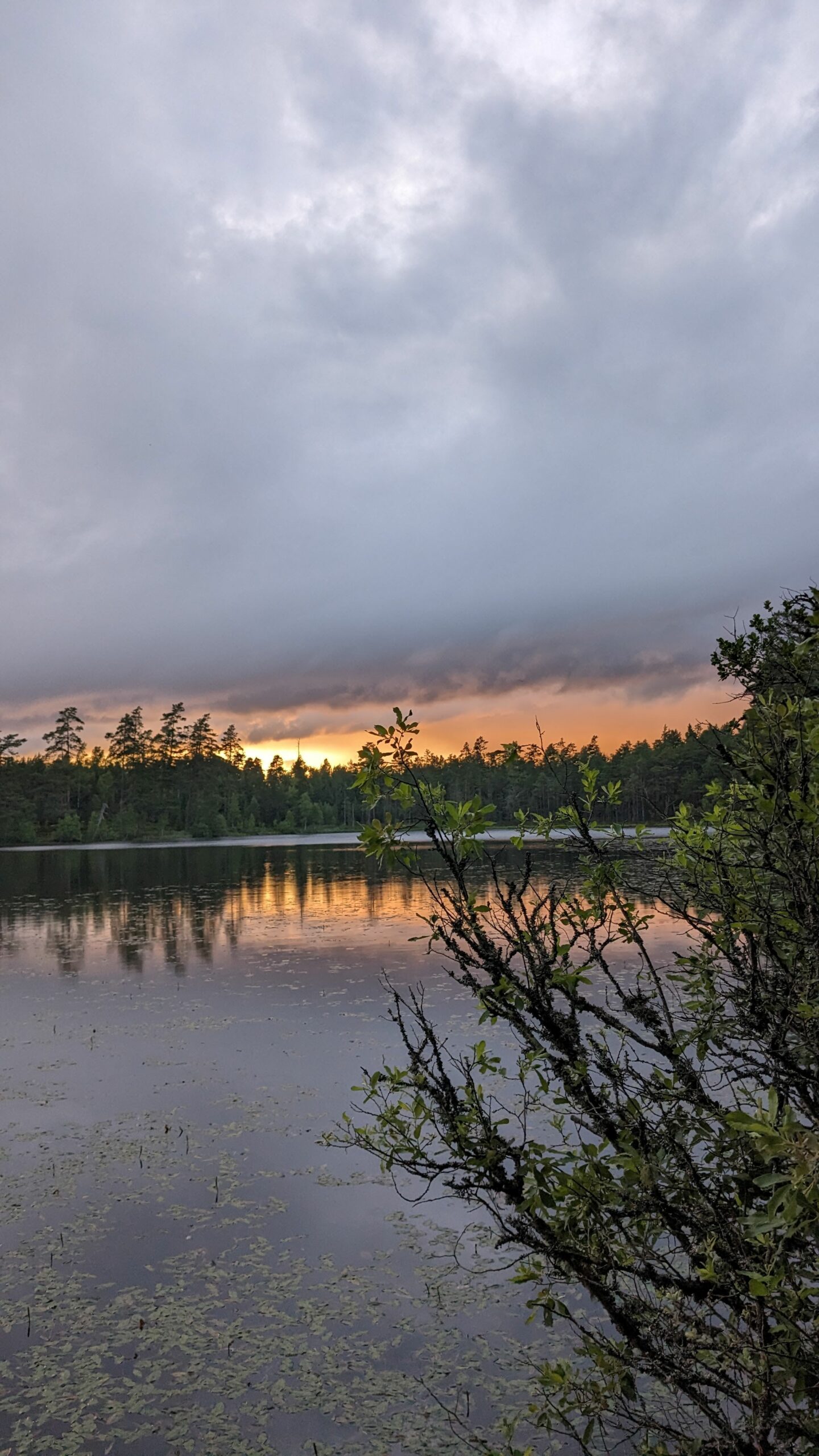 Arrived at our place for the night, we made ourselves comfortable and prepared dinner. We then enjoyed the view, even if it was getting pretty cold.
04.07.2023 – A day of travel and a well-known place
An active morning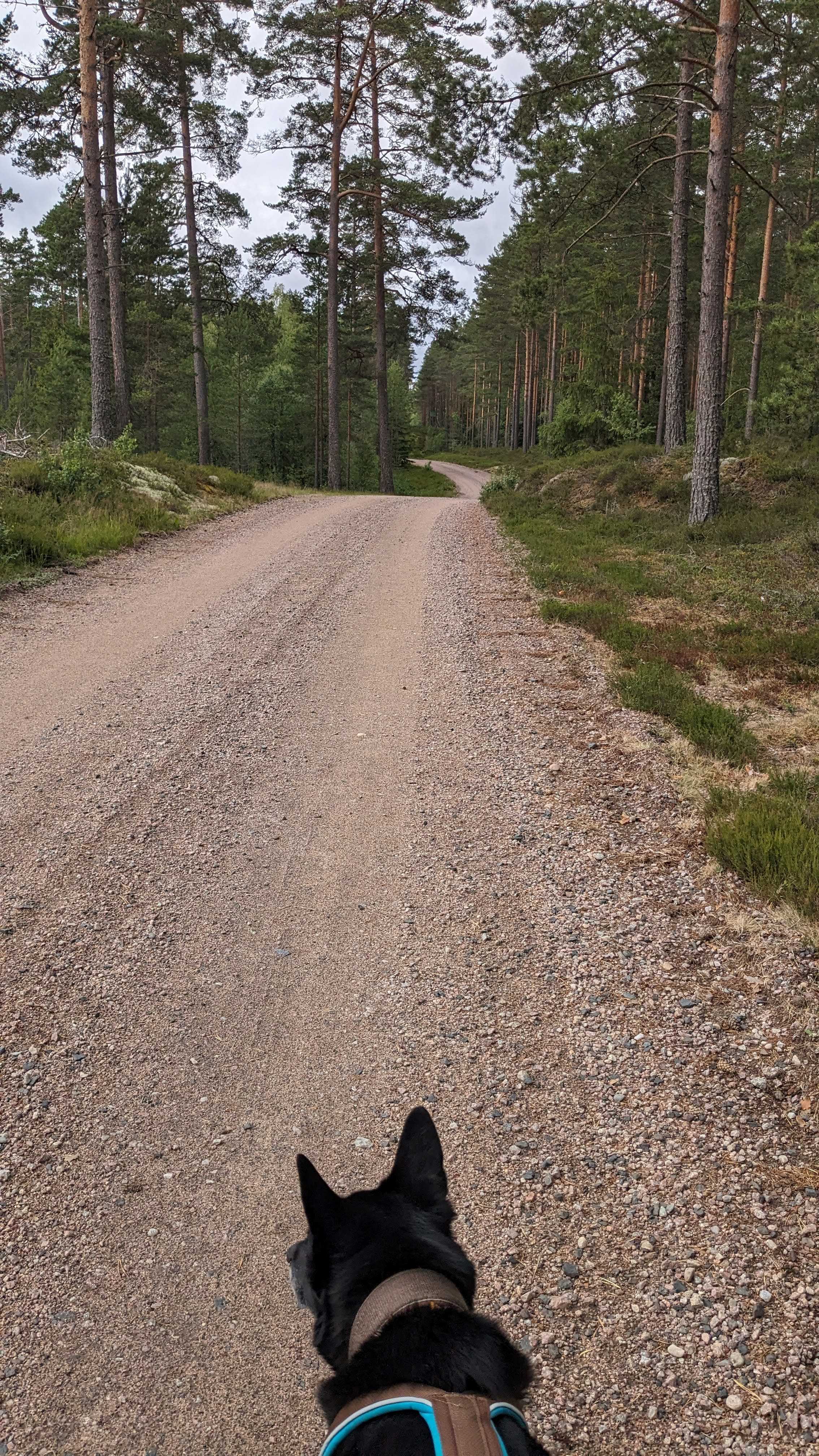 We slept in and then got up slowly. I then decided that I wanted to go jogging. So I grabbed Koda & jogged with him along the lake. That was incredibly good!
Then we both took a warm shower, because the outside temperature was about 14 degrees. We heated water in the kettle and pot and then showered with that water. A shower with approx. 40 degrees is simply good at 14 degrees. We then wrapped ourselves up in the bus and had breakfast.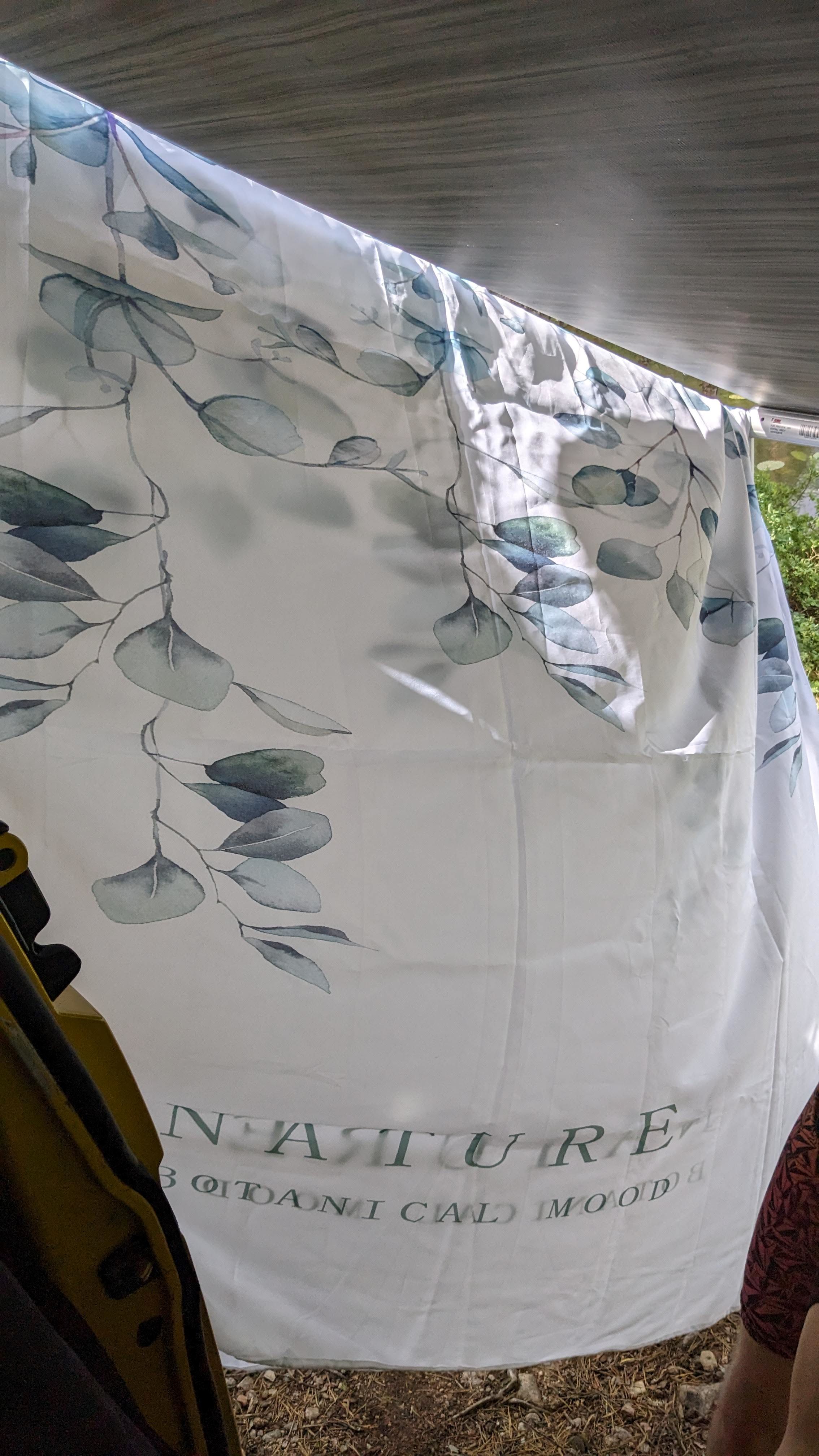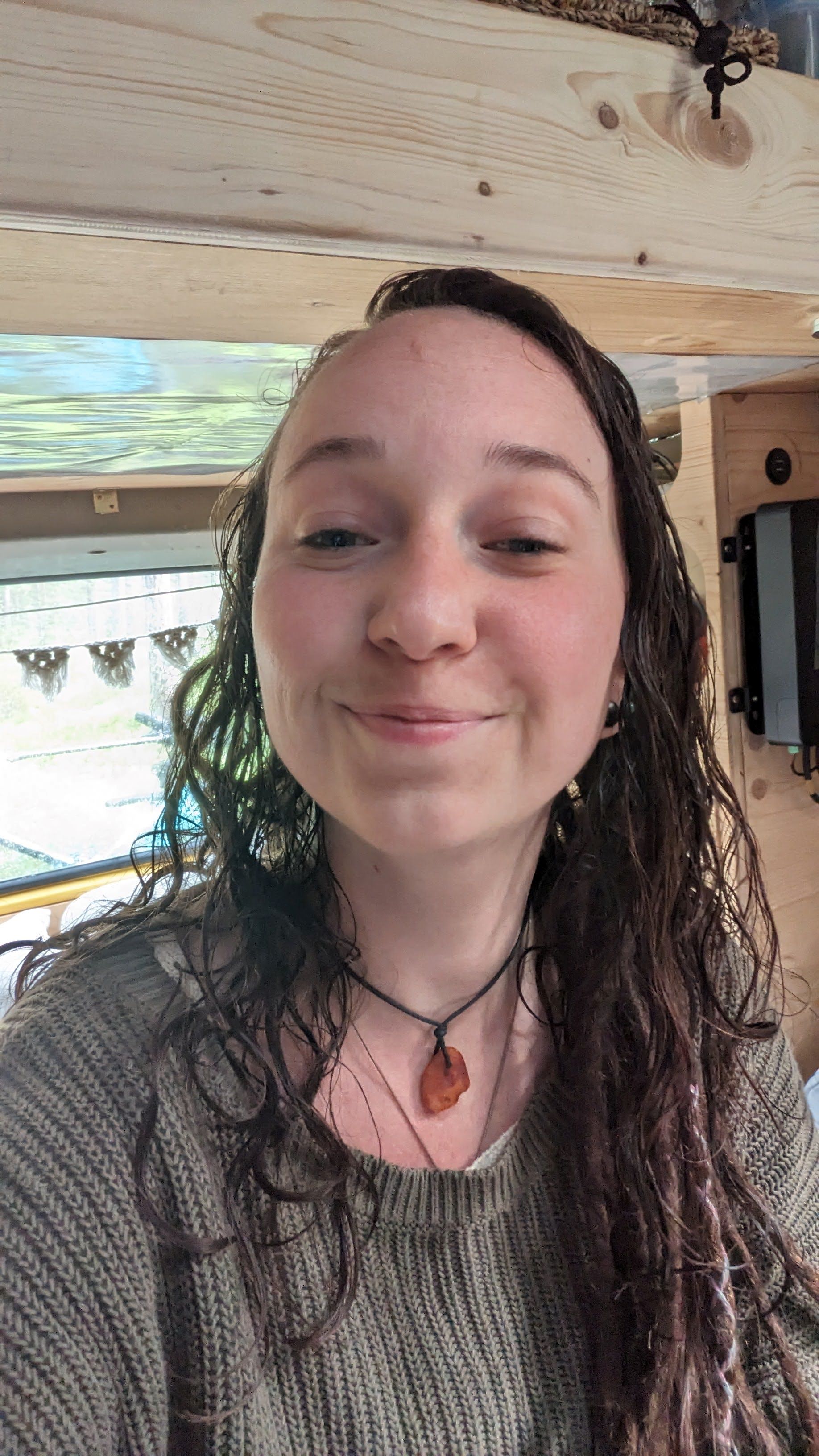 The ride
After the eventful morning, we drove off. We wanted to be as close to Malmö as possible so that we wouldn't have to drive far the next day.
Then we started to drive towards Malmö.
We really enjoyed the trip again. The weather was exciting. With strong wind, rain and sunshine, everything was there.
But the landscape in Sweden is simply wonderful. Flat stretches to ride, endless expanses to see in the sky. Just a dream. For the bus and for us.
Arrived at a familiar place
We then approached a place. However, there were already a lot of people here, and we didn't want to overcrowd the place. So we went to our already known place from the 2nd night in Sweden. The lake with few mosquitoes, but many campers.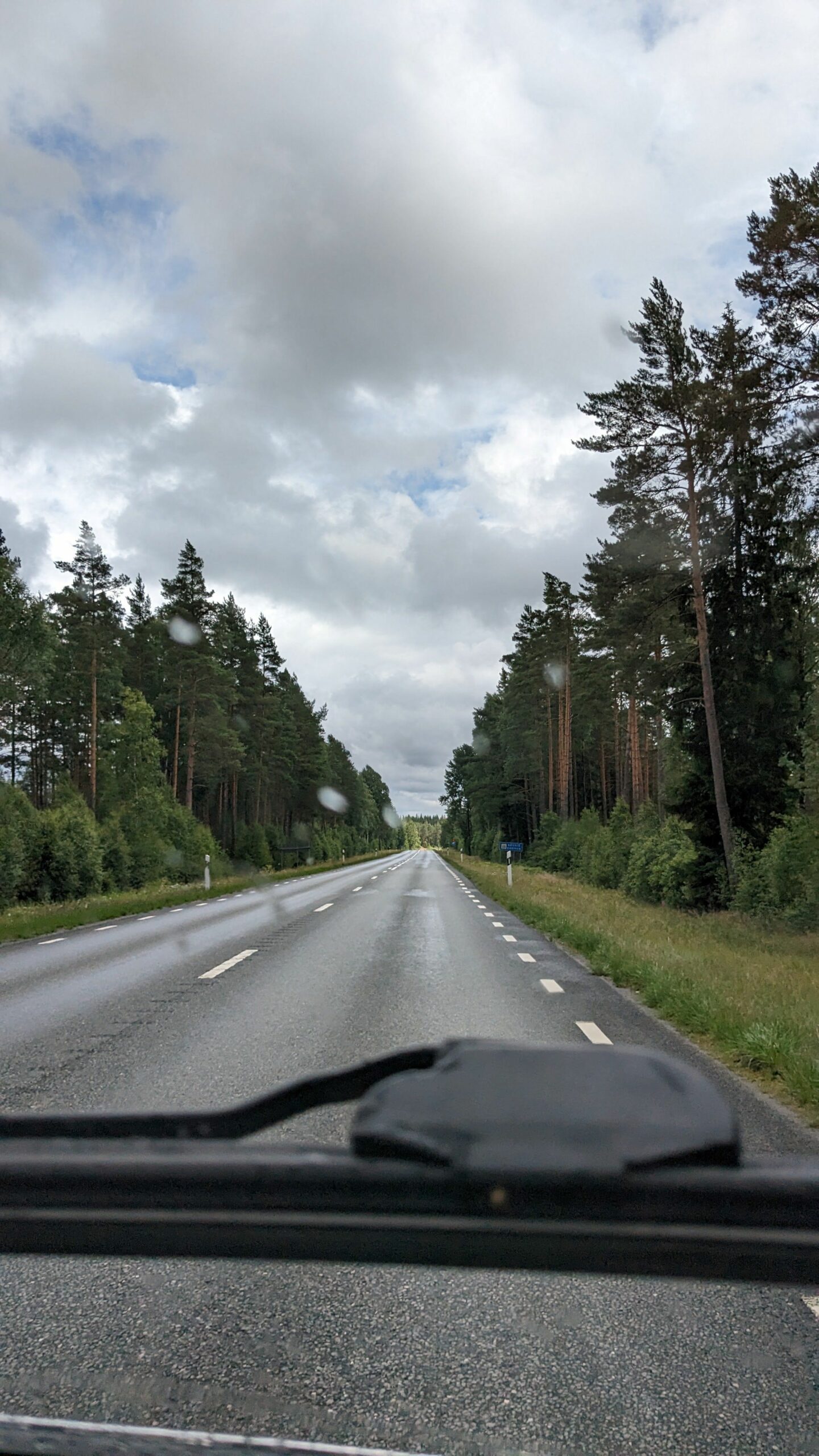 Arrived there, our last experience was confirmed. There was still enough parking space, so we decided to stay.
We then went for a walk and enjoyed the sunset a little.
Later we had something to eat and watched an episode of Manifest, a series that we watch from time to time.
05.07.2023 – A day in Malmo
We got up earlier than usual, which means with an alarm clock and at 8 a.m. 😉. Although I was actually awake before the alarm clock.
The morning on the SUP
After breakfast, we went with the SUP on the lake. Because it was our last morning in Sweden, and we wanted to enjoy it. From about 10:30 a.m. rain was announced, so we wanted to use the time before that.
Instead it rained while we were on the lake and stopped raining once we were outside. Irony of fate 😂. A bit that embodies our vacation in Sweden and the "luck" with the weather that we had.
Nevertheless, it was once again incredibly beautiful on the lake and we really enjoyed the time again. The lakes in Sweden are very special.
Max then went for a long walk with Koda and I got the bus ready to drive again.
Let's go to Malmo
Then we left, to have some time in Malmo.
Strengthening
First we went to a vegan cafe "Flax" and had lunch there. It was really delicious and a great atmosphere. We also shopped for some local goodies here.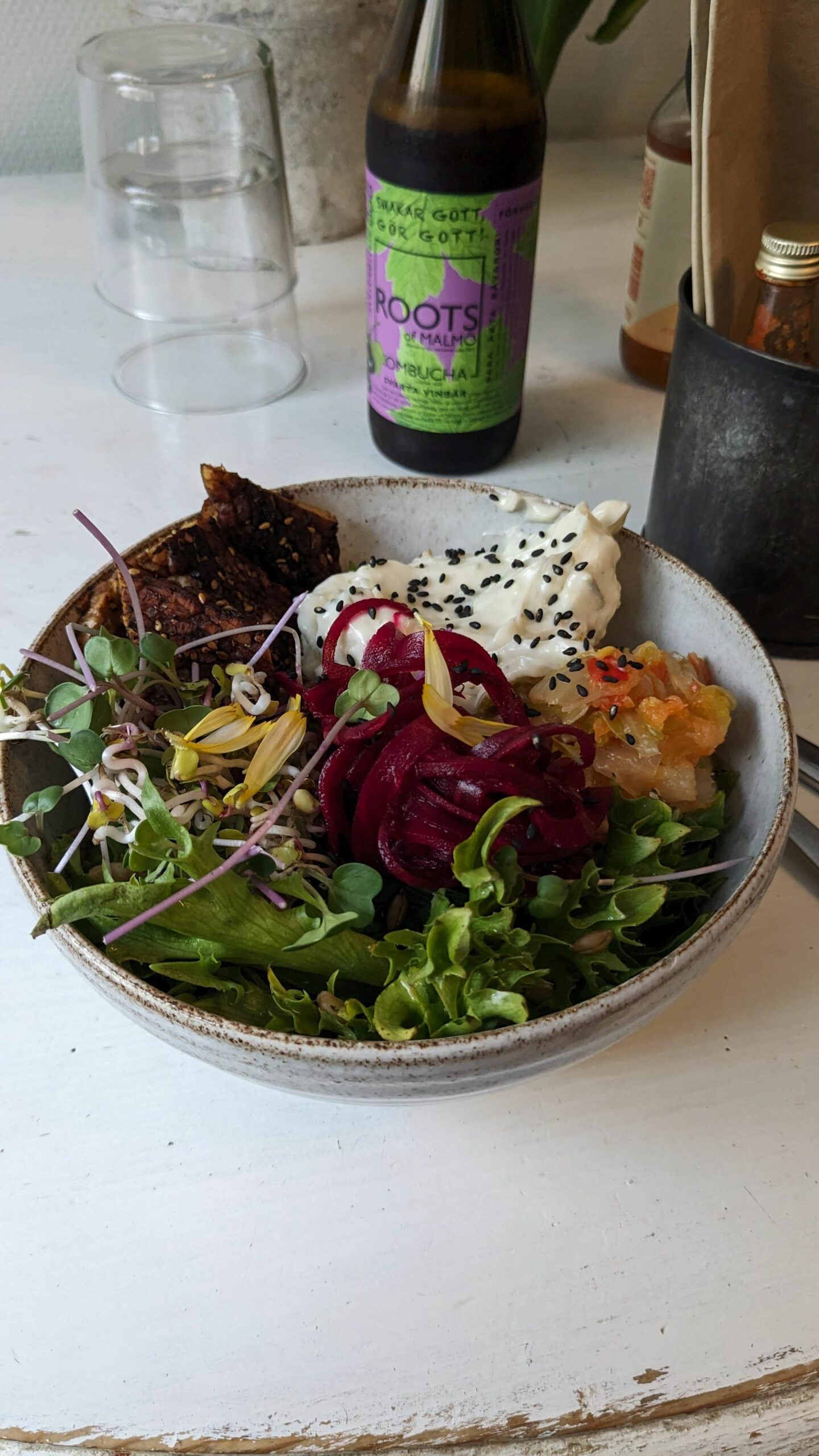 Shopping
After that, we went into town. We left Koda in the bus because he is quickly overwhelmed in situations with many people, smells and noises (it's our dog 🤷‍♀️). Of course, we stood outside, in the shade and had the windows open. It wasn't particularly warm anyway, so staying on the bus wasn't a problem.
We then strolled a bit through the city and looked at the nice shops in Malmö and did some shopping.
Among other things, we were in a super cute art gallery in one of the oldest houses in Malmö. So beautiful!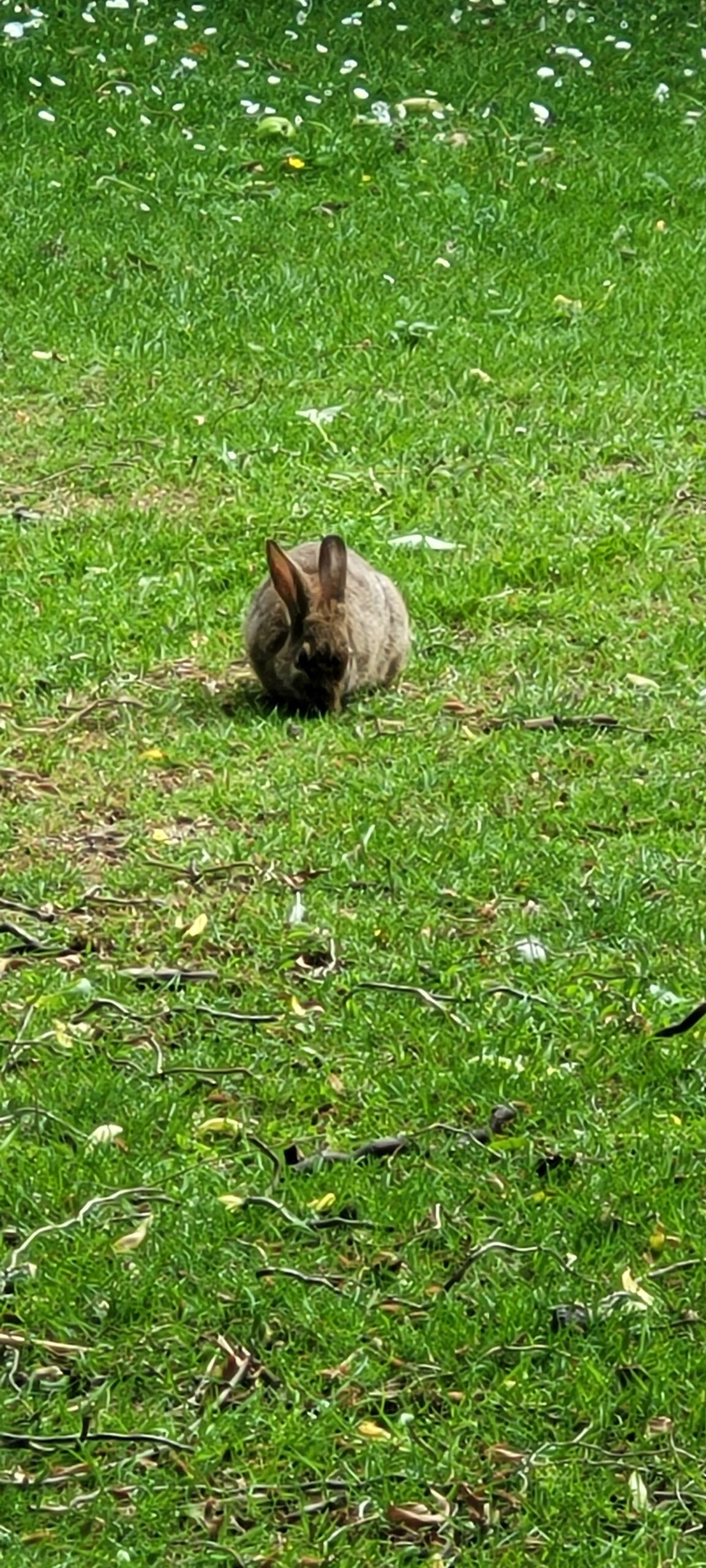 Compensation
After the shopping tour, we went for a walk through the park with Koda. It was so beautifully laid out, and we have seen a little rabbit there, which was sitting there quite comfortably and eating grass.
Interestingly, in the south of Sweden there were many wild rabbits that were out and about in the fields and meadows, especially at dusk. Otherwise, we saw many deer, which were also during the day on meadows that were very close to the road.
The loop through the park recharged all our batteries and we were off to Denmark and out of Sweden.
Towards Denmark
Saying goodbye to Sweden was difficult for both of us. Because we both really enjoyed our time there. At the same time, it only made it clear to us that we will be back!
So we went from Sweden to Denmark.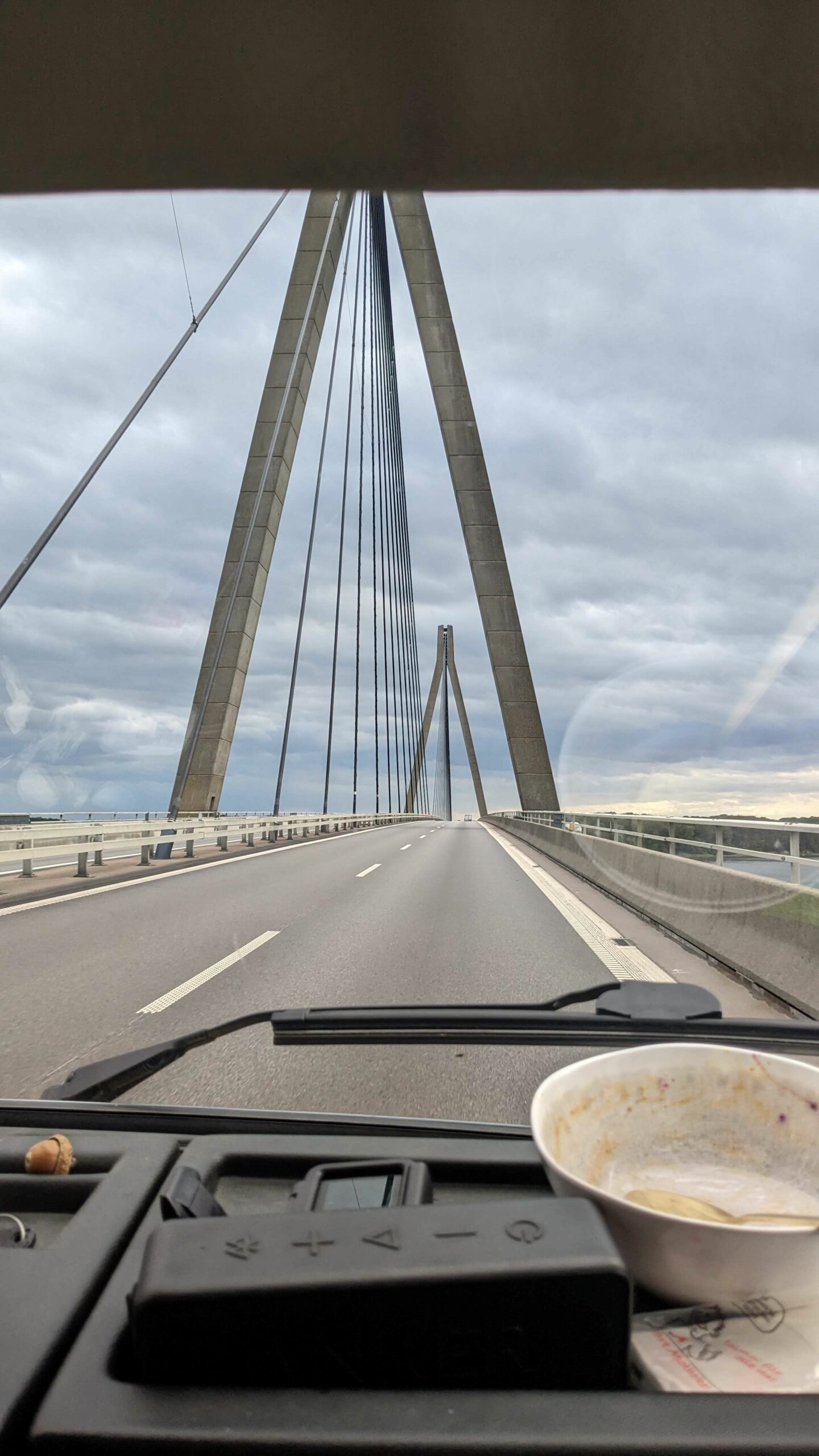 The drive through Denmark was also pleasant, but quite windy. On the other hand, it was quite pleasant that we drove exactly on one road up to the ferry. If Max hadn't followed the sat nav at the end, we probably would have gone a ferry earlier. He had indicated Rodby, not realizing that it would take us into town. And so we made an extra round of about 15 minutes to get to the ferry. Luckily, the ferry tickets are always valid for the whole day, so it wasn't a big problem.
The wind didn't let up either and so in the end we were back at the ferry to Puttgarden – Fehmarn and we didn't really feel comfortable driving on the ferry with the wind (85 km/h at the time). But since there was no warning from the ferry company or the trip was canceled, we had faith that they knew best.
On the ferry to Germany
And so we left at around 9:00 p.m., 15 minutes later than originally planned. I blame the wind.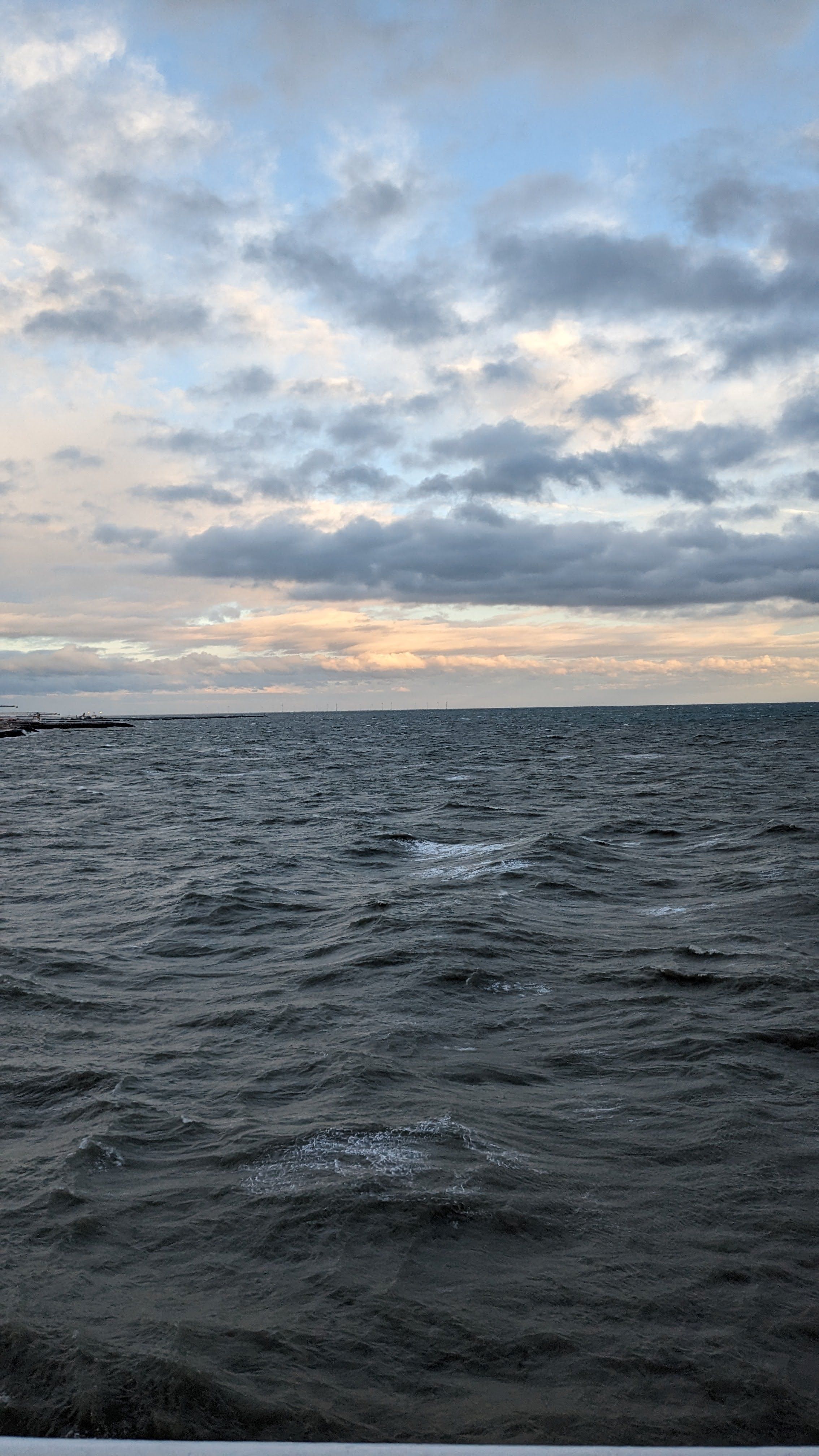 Since, as we learned on our last ferry trip, you are not allowed to stay in the car, this time we went straight up to the deck. Of course we also wanted to feel the wind, so we went out onto the outside deck and the wind whipped up quite a bit here.
So we went back in after the short joy and just relaxed a little for the remaining 30 minutes. We could even feel some waves, especially towards the end, on the huge ferry. Always fascinating how powerful nature is.
Just before we stopped again, we went down to the bus. When we got on the deck and back on the bus, we made sure that we didn't go up and down with the huge crowd.
Arrived in Germany
And so we arrived safely in Germany. Then it was only about an hour for us to a parking space nearby. Unfortunately, the first one we drove to was nothing, because someone was already standing here and there was only one more parking space. So we drove on and since it was already very late, we got fries from McDonalds on the way and a McFlurry each 😍😂.
We then drove on and found a great parking spot, although we had to pay to park for a day. But we were happy to do that, because the parking lot was right on the North Sea.
For us, there was only a short meal, and then we got ready for bed and slept.
06.07.2023 – Enjoy the beach and drive across Germany
The next morning we slept in again and made croissants for breakfast.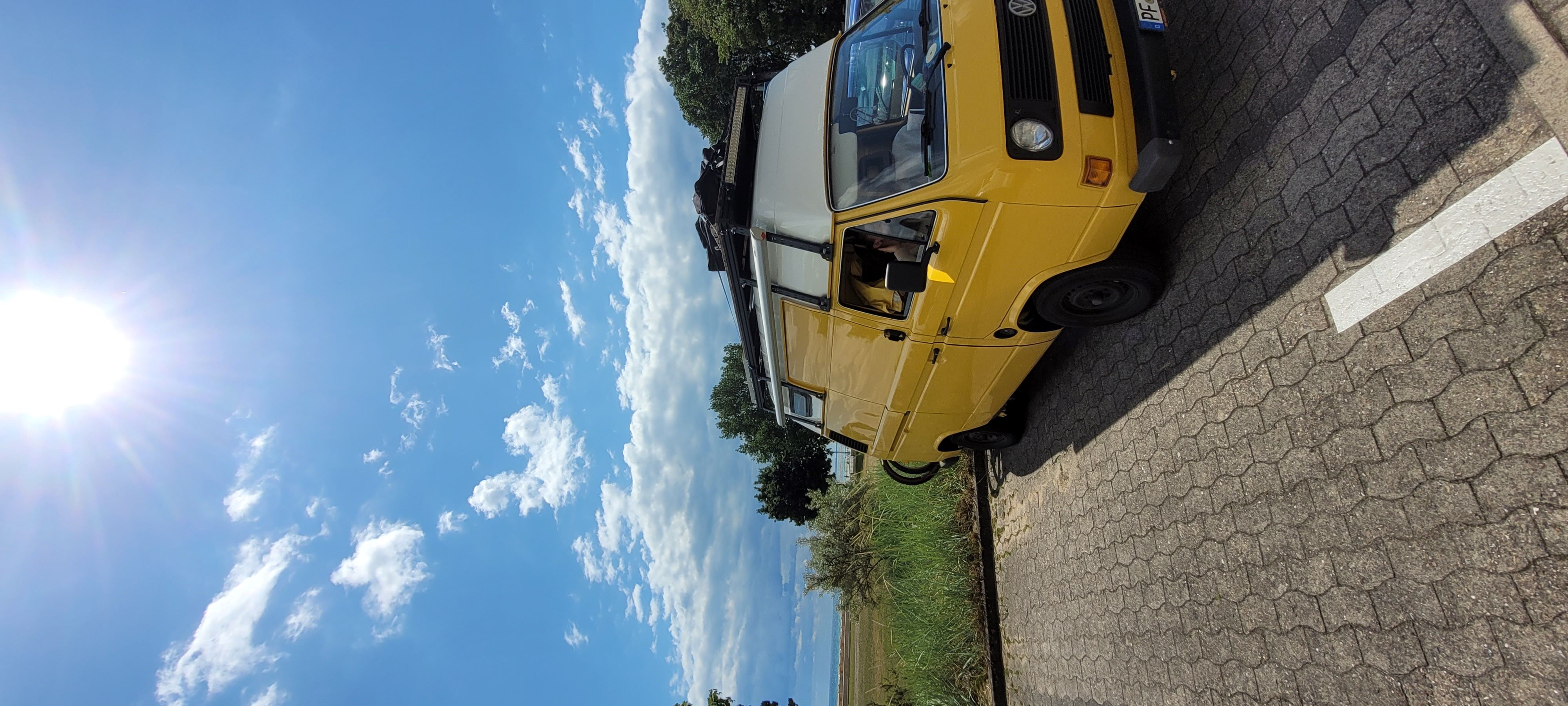 Vitamin Sea
Then we went to the beach, of course the dog beach, to enjoy the time with Koda.
There were really an unbelievable number of dogs there, but Koda did a great job and he was able to get to know many dogs.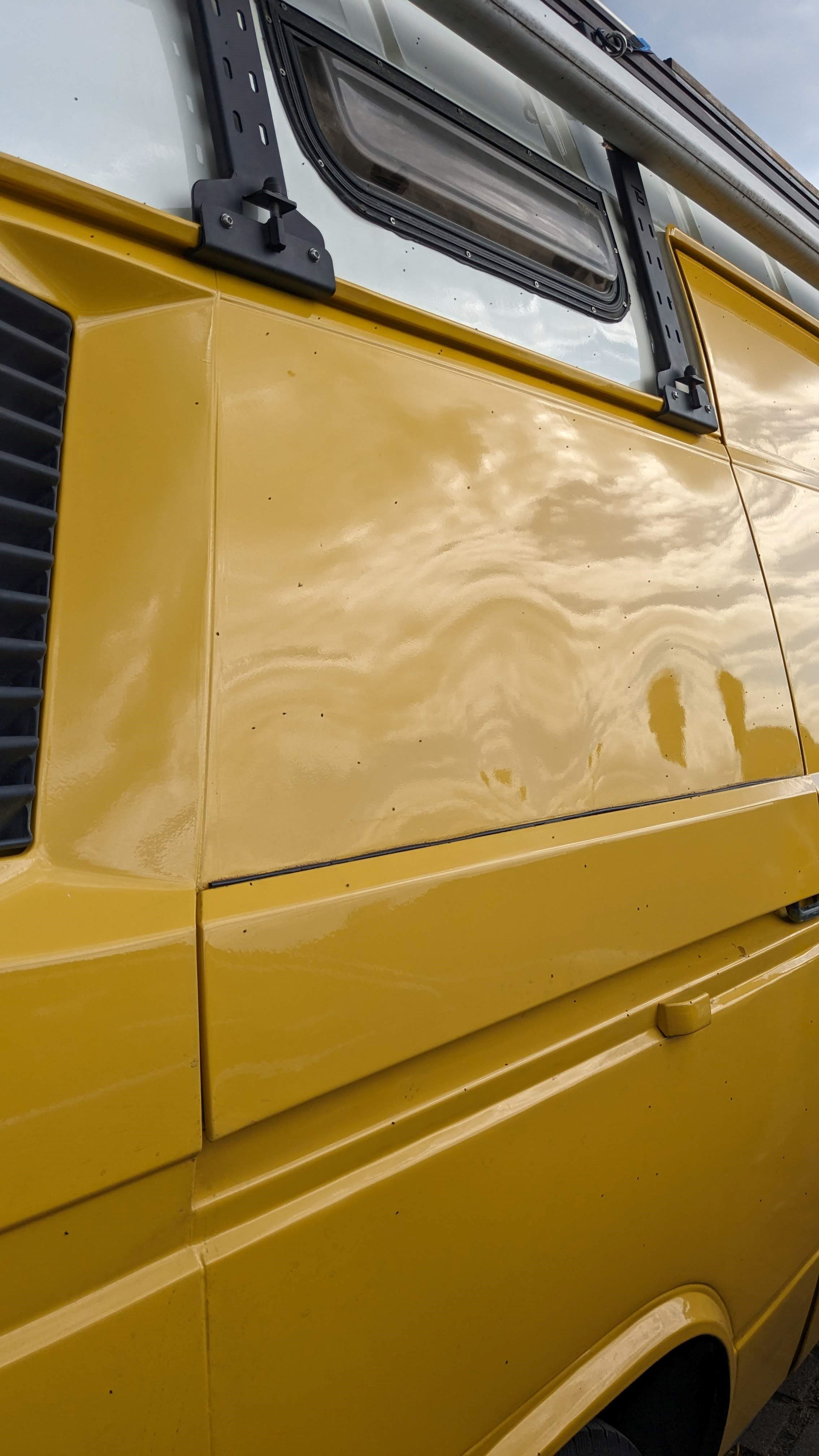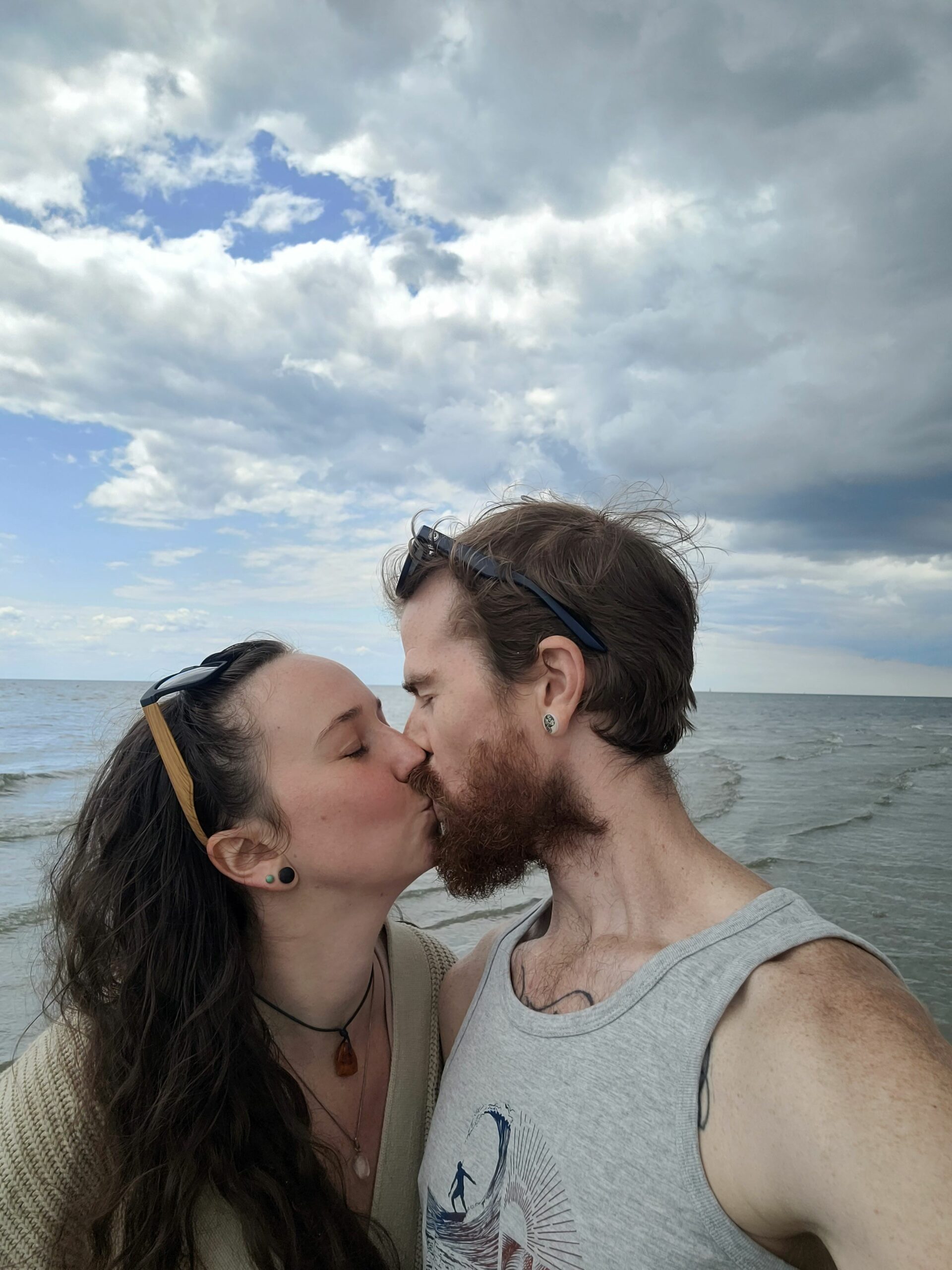 Koda was generally so brave. Normally he hardly goes into the water, if then with his paws, as soon as the water touches his stomach, he's out again. And here he is boldly through the water, even running through it at the end that the water just splashed.
We really enjoyed the time at the sea again. We are all 3 very big fans of water, whether by the sea or by the river. Vitamin Sea is simply our power source.
When we got back to the bus it was full of little black flies. That was a sight 😂. We brought some of them home with us.
The journey begins
Later we went back to the bus and the journey through Germany could begin.
We quickly realized that we were back in Germany, because Kala had to climb mountains again, which always demands a lot from her. But she also mastered the challenge superbly, and we got through really well.
With 2 breaks, Max drove through almost 8 hours. He absolutely loves to drive, which is why I didn't have to relieve him, taking over.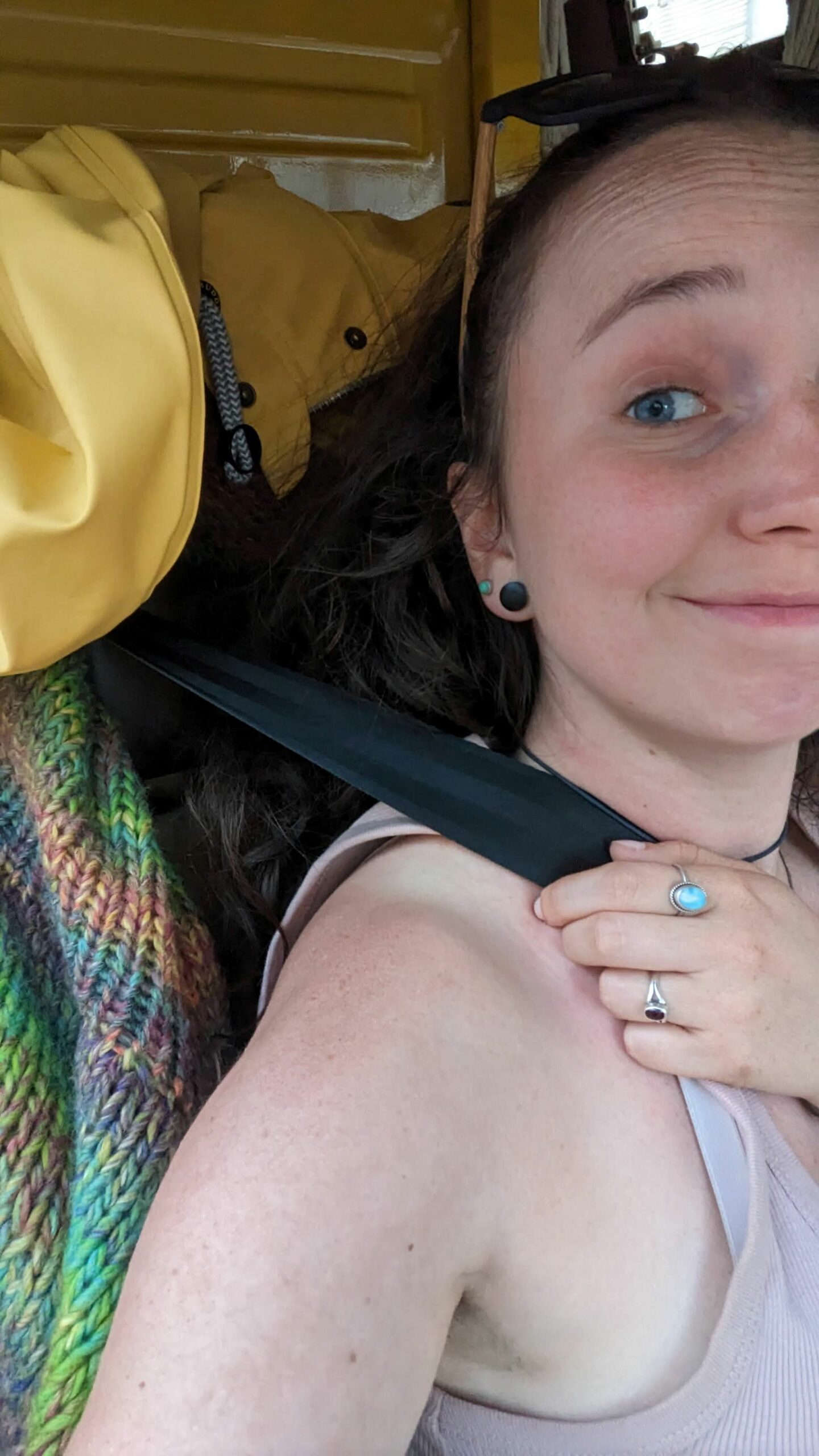 In the evening, we got pizza at Domino's to celebrate our last evening in the bus and because we were supposed to arrive at the parking spot very late again. And I think, the quiet mornings are just so much more important than getting somewhere early.
Arrived at the spot, we ate and watched a little of the series manifest again.
Somehow the place was a little scary, because later a car came, which was there for a long time with the light on. The car then also stopped, but I kept seeing the light flashing from unlocking and locking. And so I couldn't sleep for a long time, although of course I feel totally safe with Koda and Max.
07/07/2023 – Drive home
I woke up tired the next morning shortly before 7, again before the alarm clock. We made a coffee and went for a walk around the lake with Koda, where we slept the night.
There were really a lot of awns here, I've never seen so many in one place. And so we had to search and brush Koda well after the walk.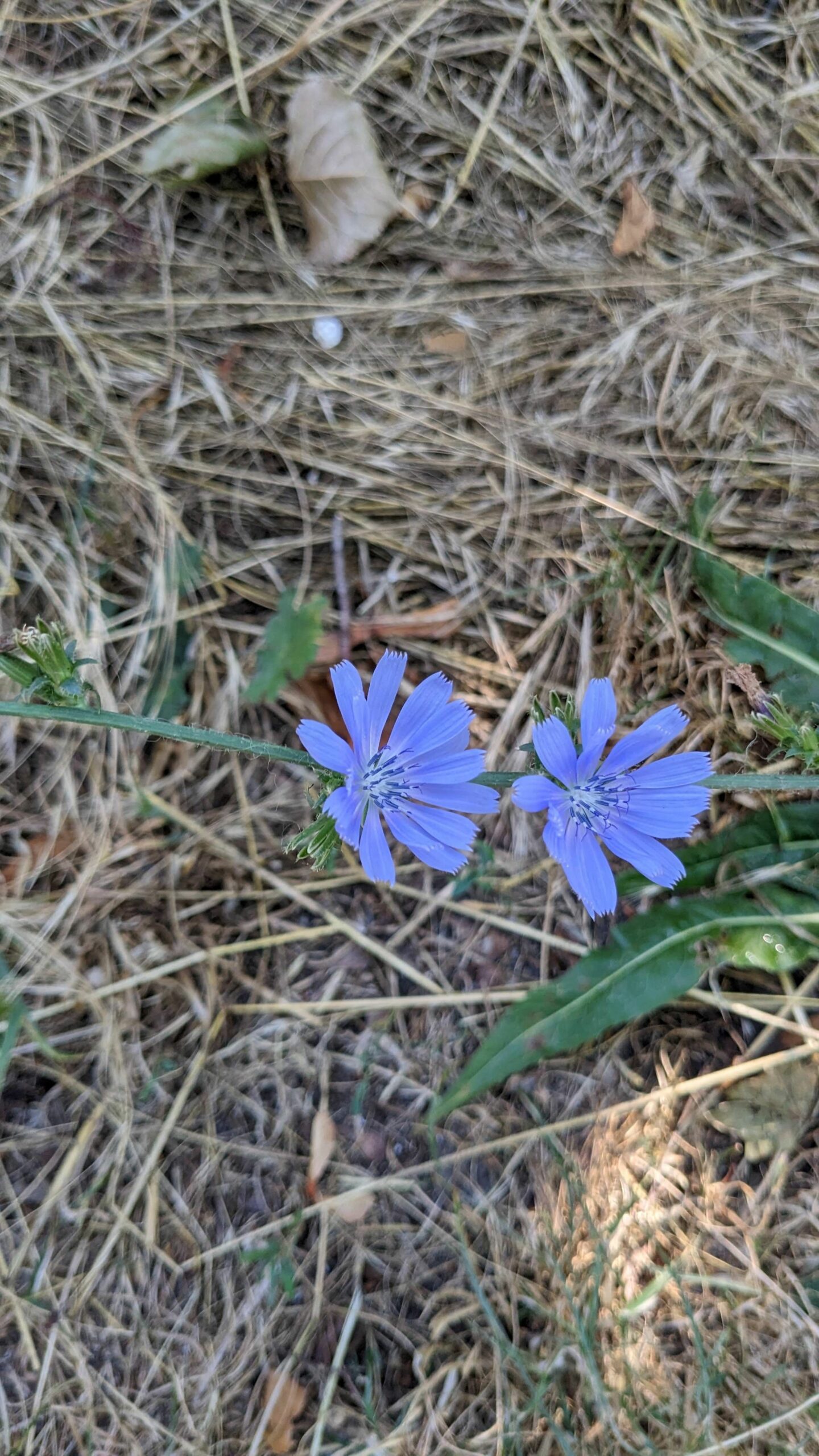 The way home wasn't far anymore, only one hour.
Short stress just before home
Unfortunately, we were stuck in traffic for ages right at the exit to Pforzheim. With the now warm temperatures, it wasn't that pleasant after all. I also had to leave an hour later and wanted to take a shower beforehand and also had to pack the necessary things.
After we stood for ages and Max had stopped the bus, she didn't want to start on the hill just before the exit. Luckily, Max is practiced and keeps a clear head. The truck behind us pulled out and so Max was able to let the bus roll backwards and then started the bus while rolling. Luckily that worked! Max said it had something to do with the starter because of the heat when standing.
But no matter how, the tranquility of Sweden has helped to avoid stress here. I am very grateful for that.
Otherwise, Kala really made it through the trip to Sweden & back without any problems. If I remember correctly, that was the first time – except for the last trip to Austria. Kala seems to like the 5-speed gearbox 😉.
We then arrived safely at home, and of course I still managed to do everything in time.
And with that this travel diary of Sweden ends. I hope I was able to take you a little with me on our wonderful journey to and in Sweden, a country that we definitely haven't visited for the last time.
All the best,
Ronja
---
---