Travel journal, 29.05.2022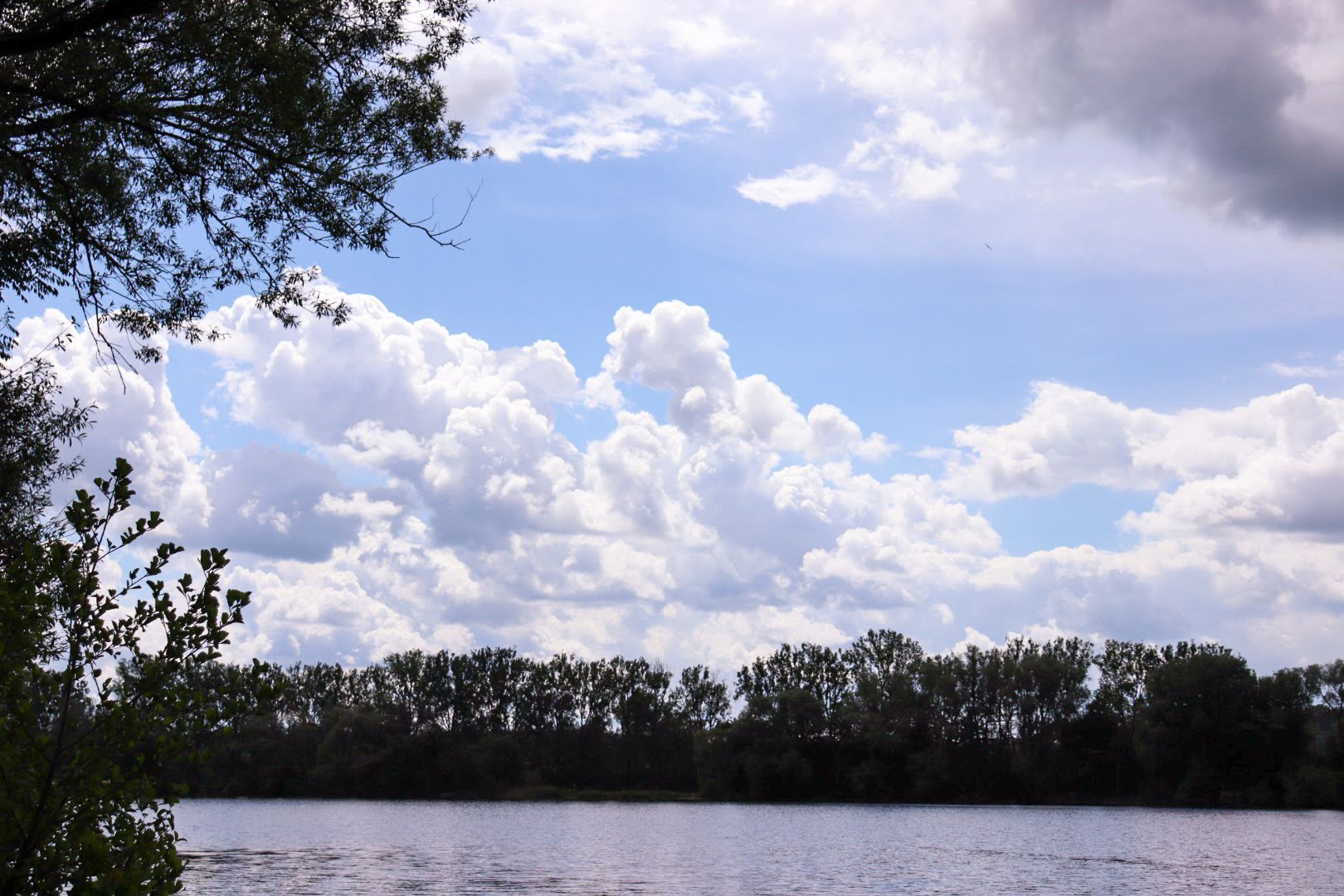 Our last day on our short vacation, with small and big surprises, forest bathing, new / old insights and a relaxed coming home.
A rainy morning
When I woke up at 5:15 am, it was super cloudy and foggy. So I decided that I'd rather go back to sleep. I couldn't have seen a sunrise like that.
At 8:00 a.m. I woke up the second time, the sun was shining great here, and I thought that the day – contrary to the weather forecast – could be nice after all.
While we were lying in bed, I looked out the window and enjoyed the view of the lake. Here I became very aware that I will live by the water. The water calms me down a lot – and even if every element calms me down in its own way – it was and is still the water that fascinates me so much.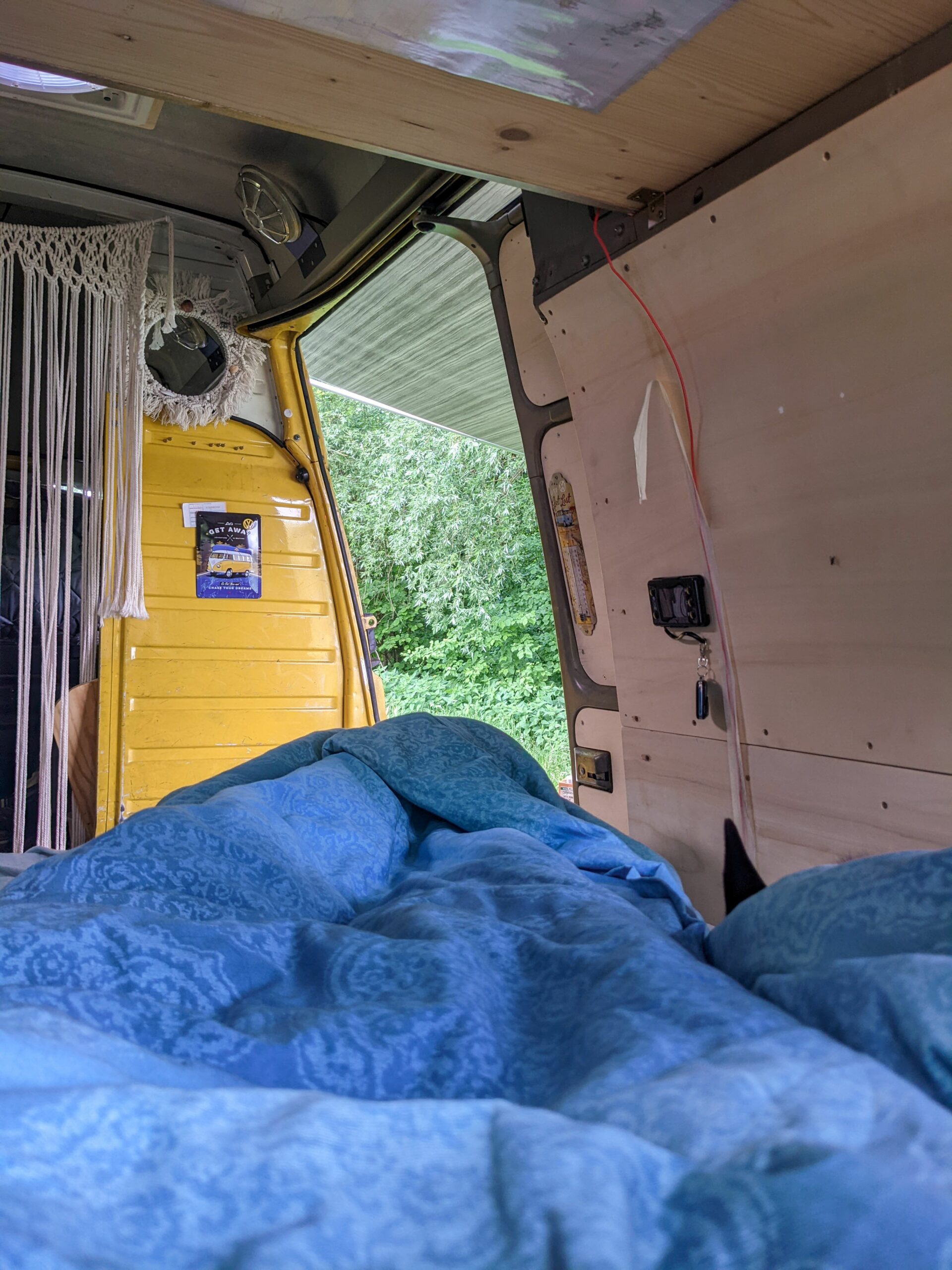 At 10:00 a.m., after an extensive cuddle session, we got up together. After we had enjoyed the coffee by the lake, it started raining.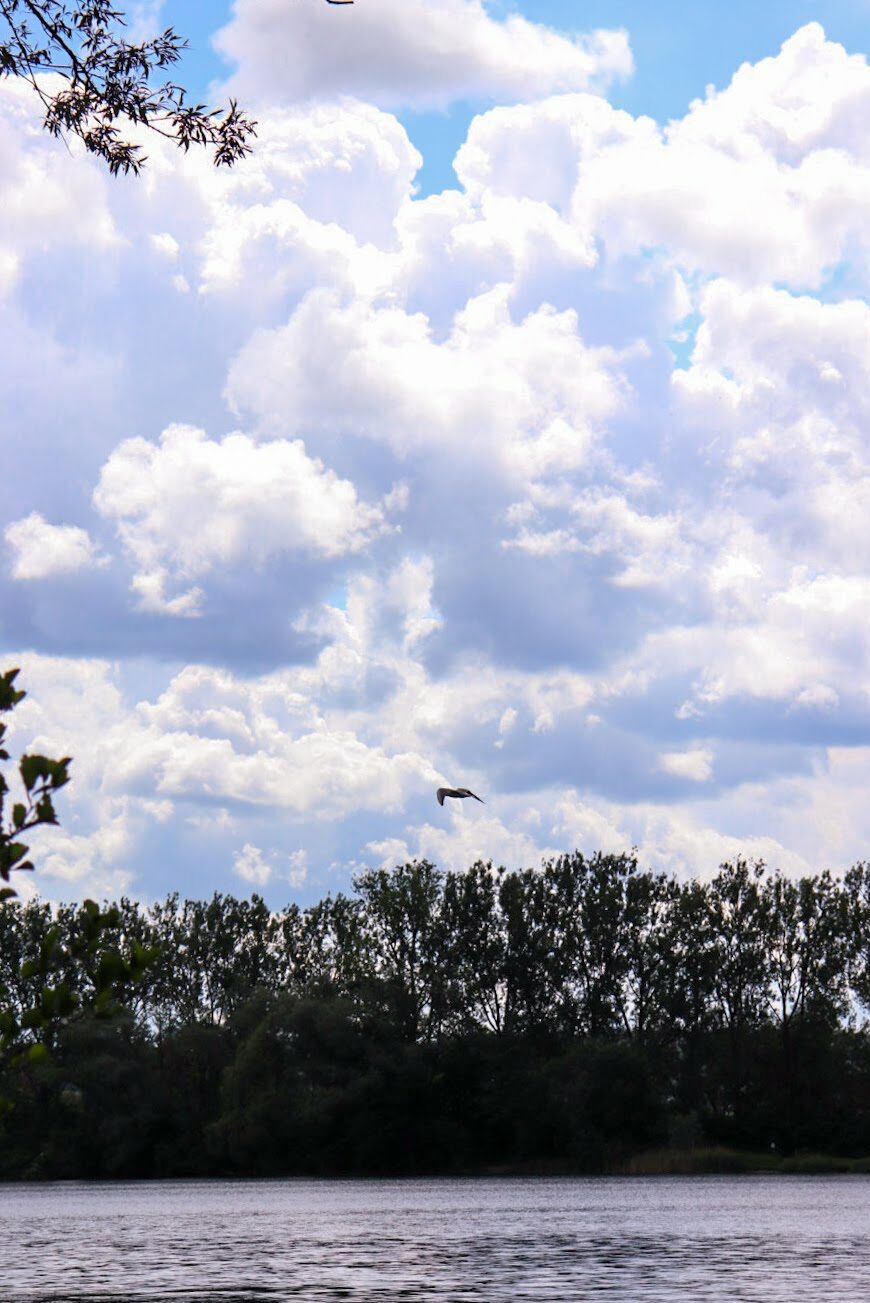 That didn't stop then, either. And because it was already cold anyway, we decided to pack up and go for a long walk somewhere on the way home.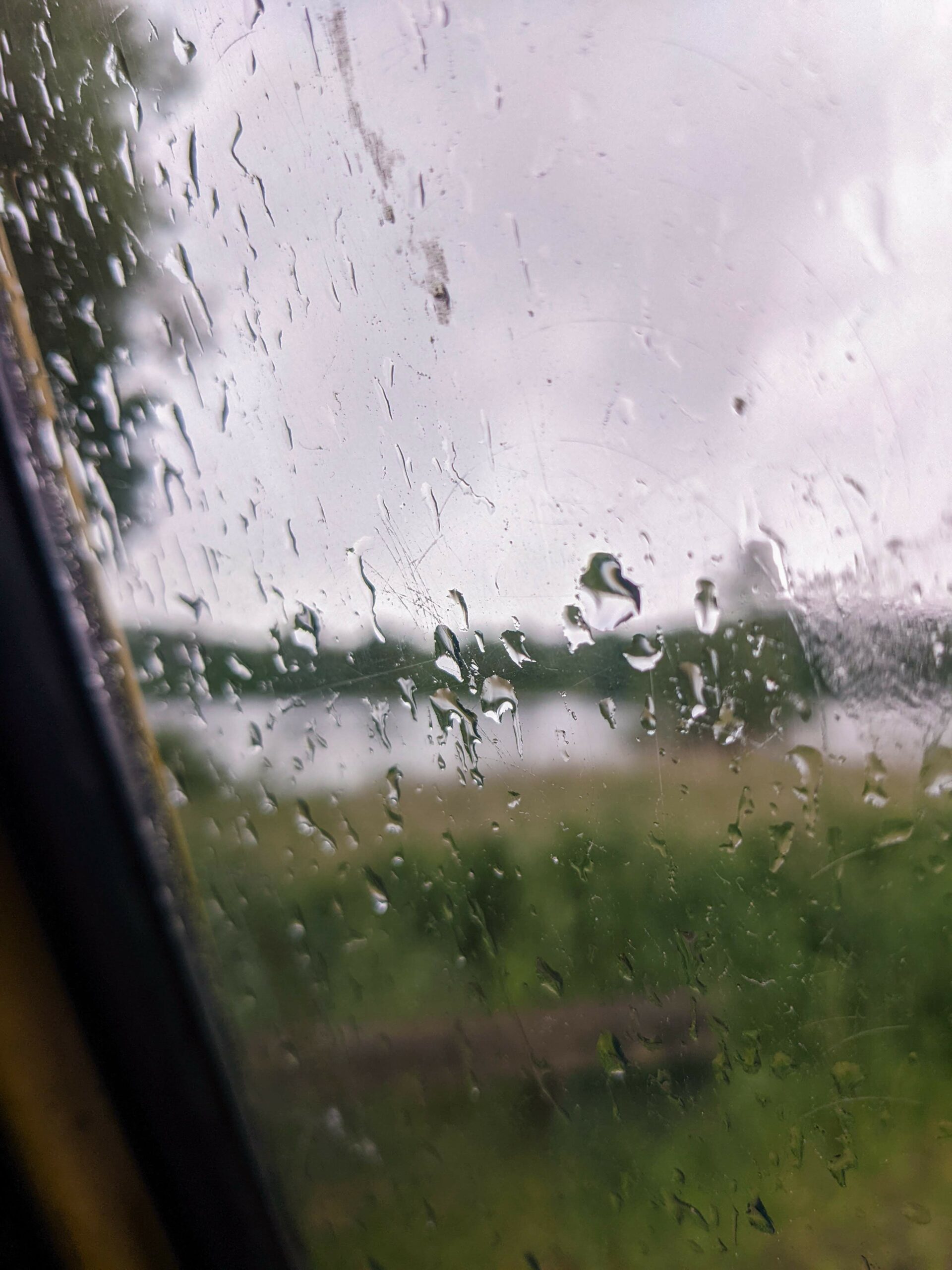 So, said and done, we started packing everything up again. Over time, we are always really experienced, and it goes quickly. Because of all the packing, we originally planned to stay in one place for 3 days. But apparently that doesn't seem to be our thing – at least not as long as we don't meet nice people there 😉.
Home trip
As we drove off, the sky cleared and the sun was shining again. That was a crazy morning, I can tell you that.
But we were already on the road, so we drove at least a little towards home.
We stopped on the way, actually, to go for a walk. But then I "quickly" uploaded yesterday's travel diary – as soon as it was finished, the clouds had reached us again.
So we drove on again, then stopped at a parking lot and went for a long walk there.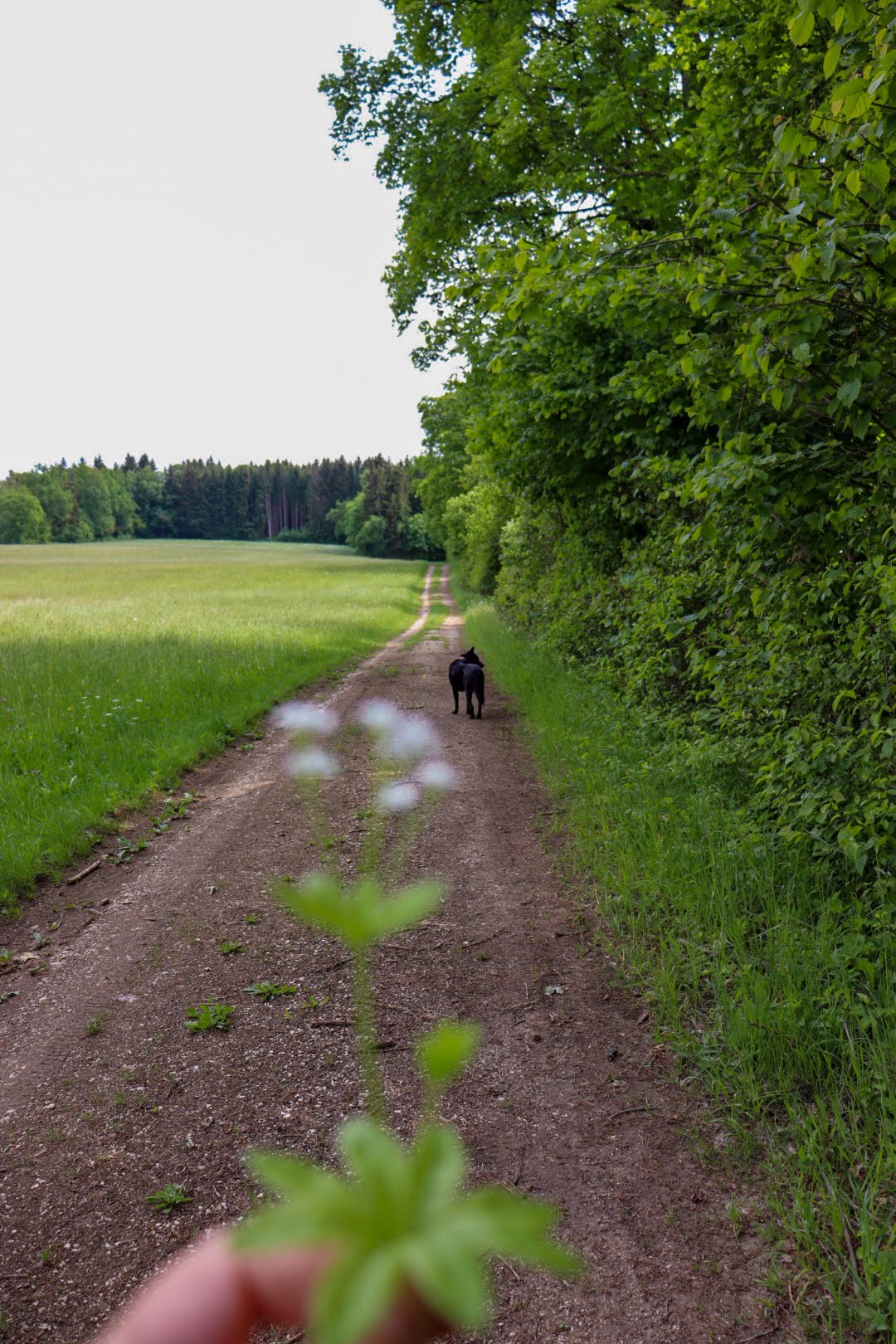 I really enjoyed the forest bathing. Although I was more interested in fields and sun, which kept peeking through from time to time, but for the sake of my hay fever we chose a path between forest and fields.
For me, the forest is one of my sources of strength. Next time you're in the woods, give it a try. Just stand there, listen, look, feel, smell. The forest has a lot in store for you 😊.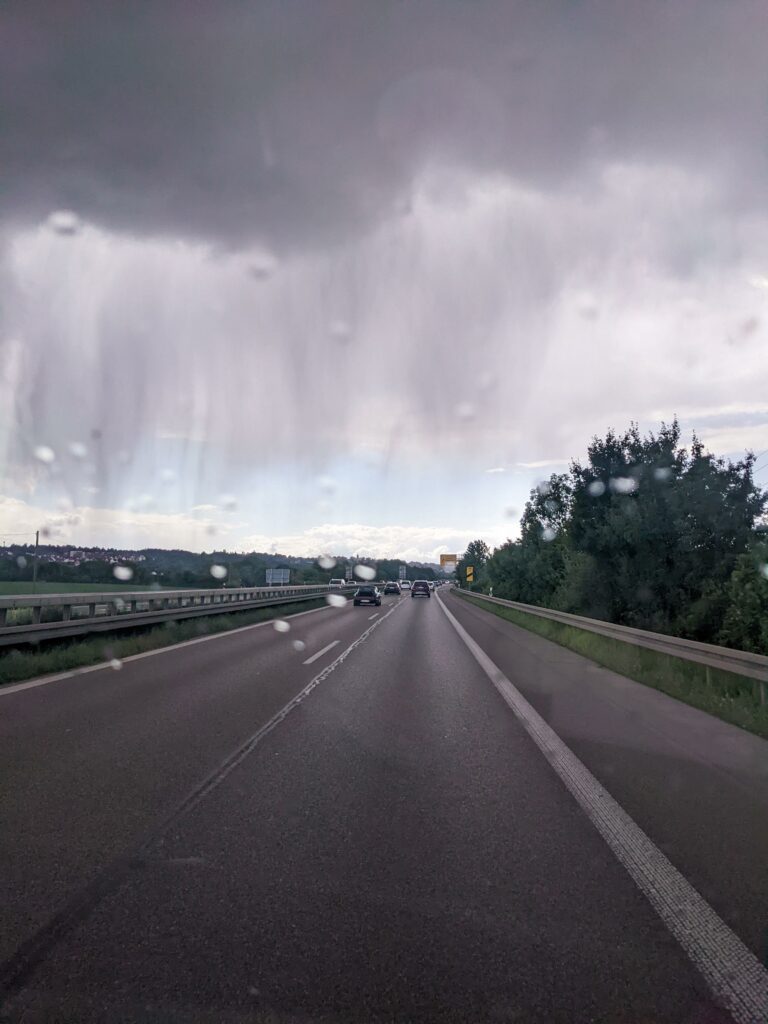 Arrived home
Unpacking is always faster than you think, and sometimes I'm shocked at how quickly I'm back to everyday life.
We ended the evening on a leisurely note, though, with yesterday's half-missed episode of Stranger Things, fast food (yes, I know we're among the unhealthiest people on the planet right now) and ice cream. But sometimes that's exactly what you need to end a nice holiday properly.
And with that I wish you a wonderful evening, great morning or quiet day. Let it be well with you!
All the best and till soon,
Ronja
---
---