Travel Journal, 28.08.2021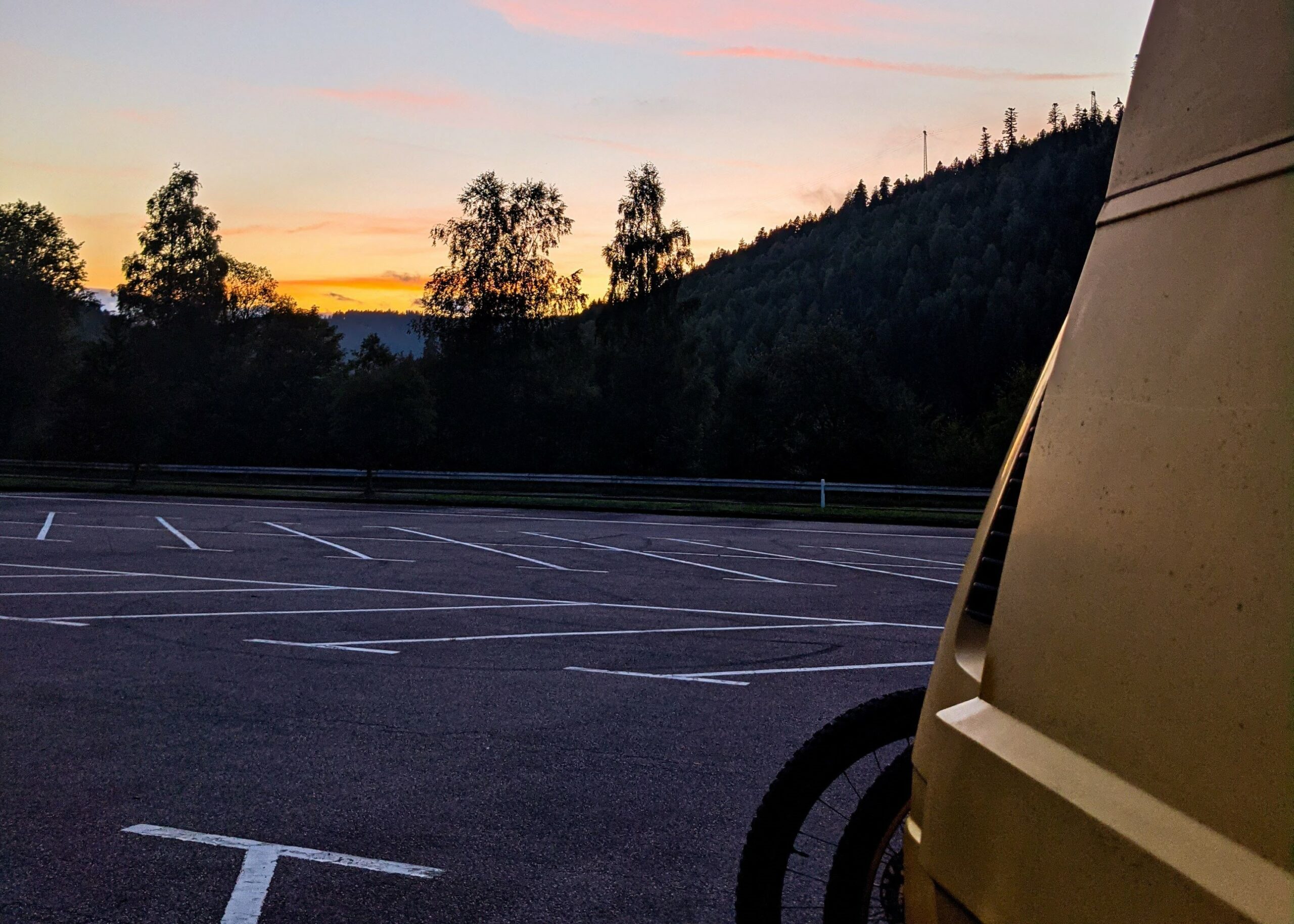 Hello, welcome to our travel diary on the 7th and last day of our trip to Austria on 28.08.2021.
Unfortunately, this post comes a day later, because (not unfortunately) we had no internet yesterday evening.
A wet morning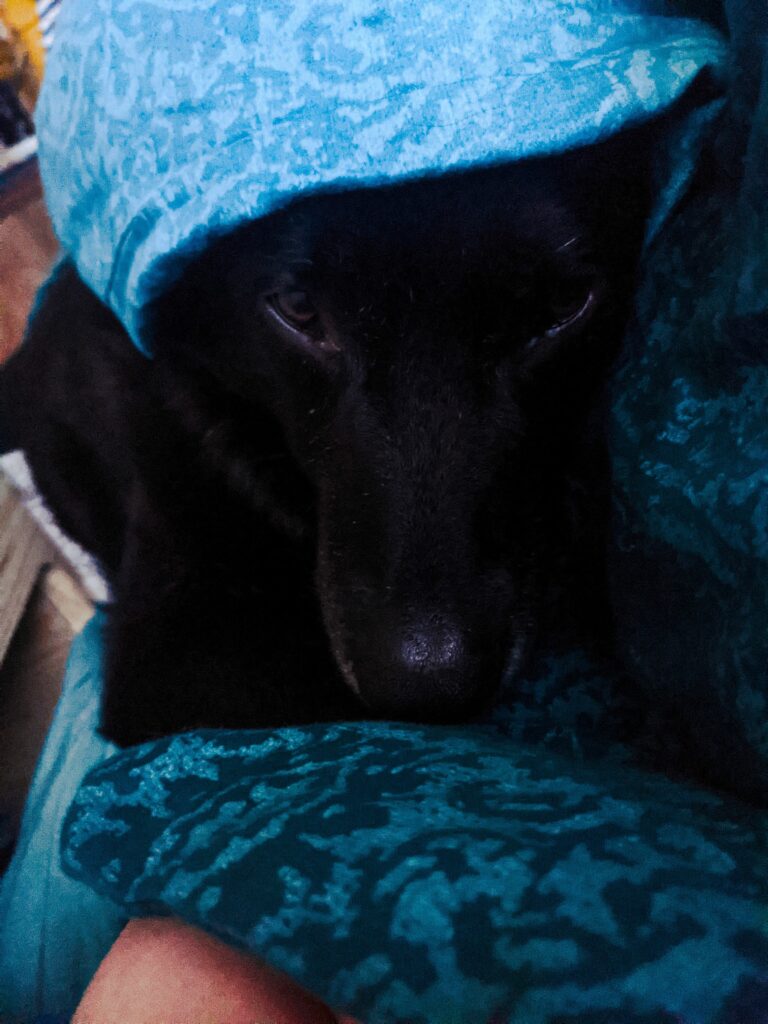 When I woke up this morning, it was pouring rain outside. It wasn't that difficult for me to just continue cuddling with my two lovelies. I even had to turn on the heating this morning, it was so cold.
We then got up comfortably and had breakfast with fresh coffee, a relief in the wet and cold weather.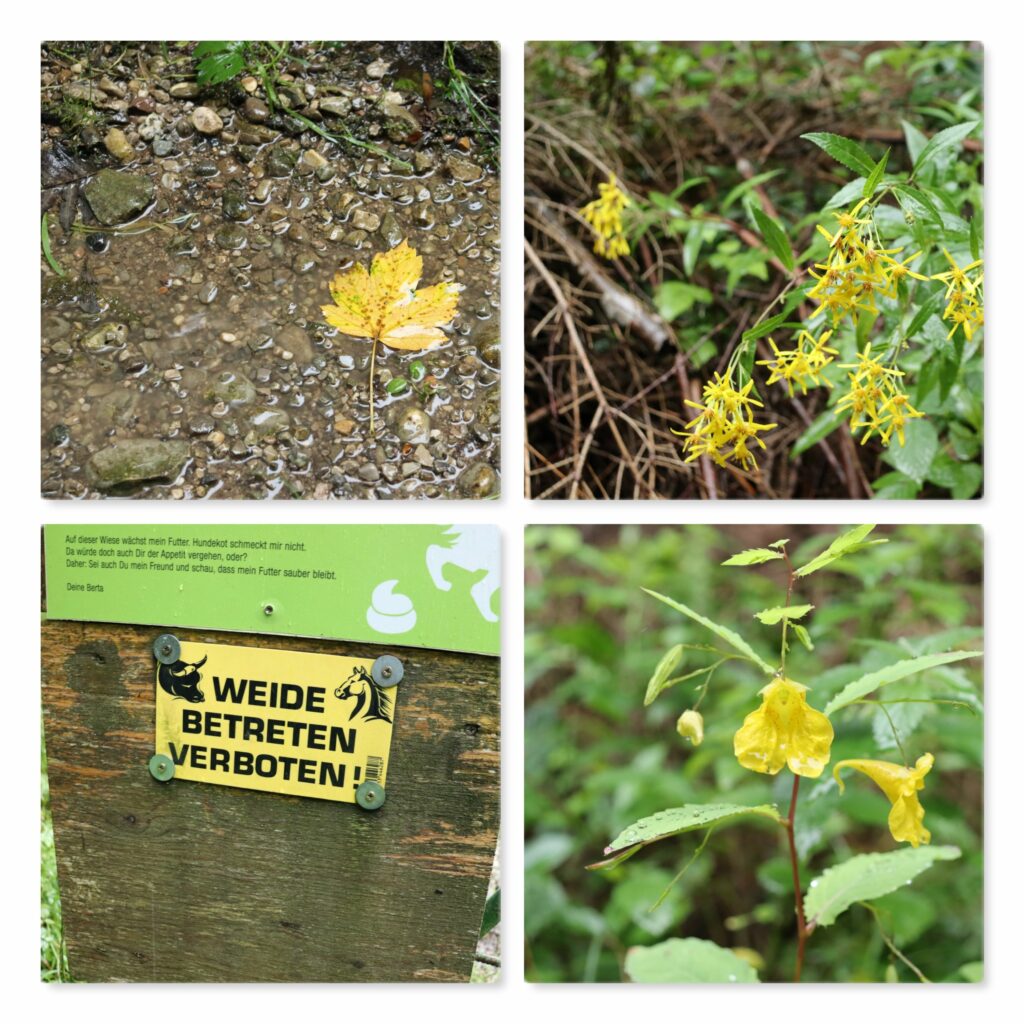 Since it hadn't rained for a while, we decided to go for a walk. We were standing on a parking lot for hikers in Zell and so of course it made sense. So sooner said than done, we packed everything up and started walking. A lap around the castle pond. After a short time, it started to rain lightly. Since we're not made of sugar, of course, we kept walking. Unfortunately, it didn't stop, and it just rained harder. Stubborn as we both are, we still didn't want to turn around. And so we walked in the rain for about 1 hour. Soaking wet, the three of us arrived back at the bus and first had to dry everything including ourselves and turned on the heating.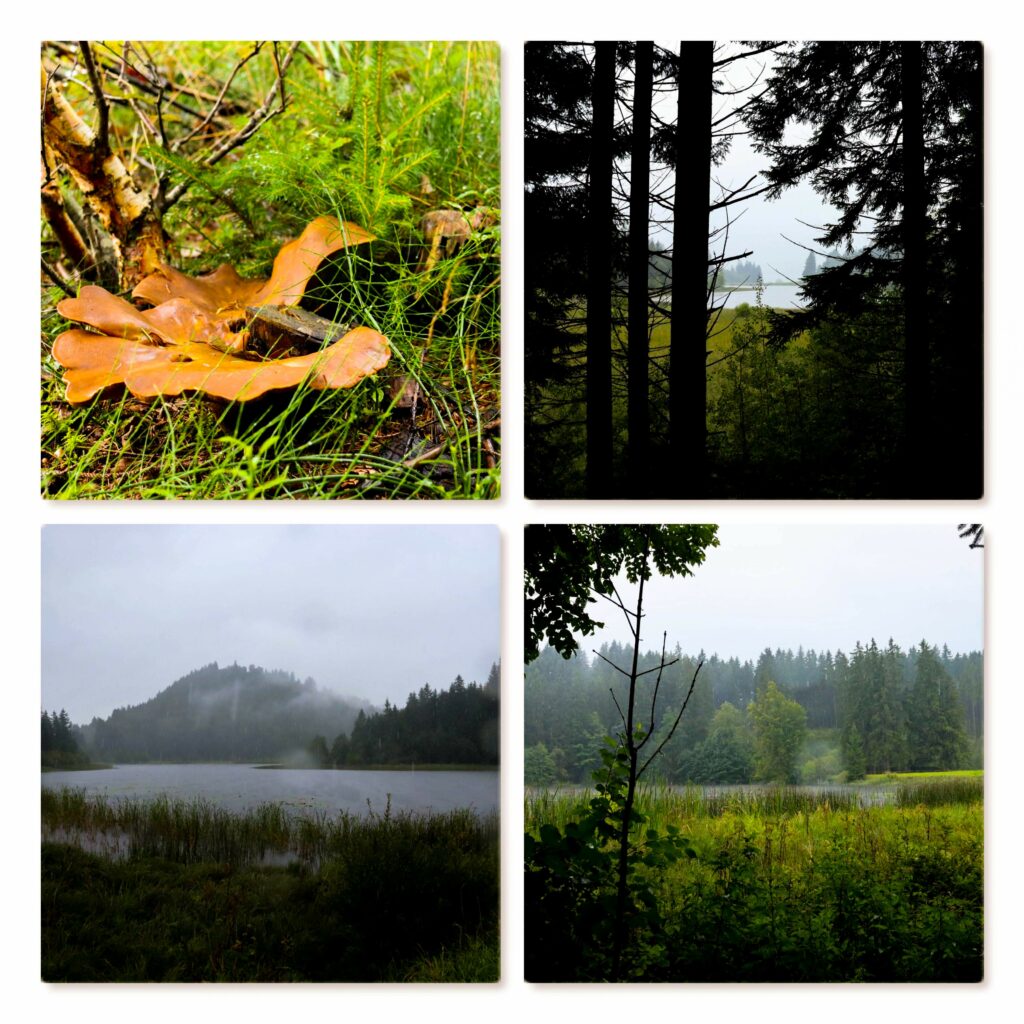 A warm ride
Then we started in dry clothes and warmed up again. Since we were closer to home than we thought, we decided to go to the Nagoldtalsperre for one more night. We even had to drive a little longer for that, but tomorrow we'll be home in about 1 hour.
Fortunately, the trip went smoothly. In between, we stopped in Kempten to do some shopping. While driving yesterday, I started to comb on a number of dreads. I continued that today, and hopefully it will be finished tomorrow. I would like to have a few more hairs and then let them grow. Let's see how long it takes until I'm satisfied 😉
Status update about our power supply
Unfortunately, there wasn't enough sun for the solar system today. But that is actually the first day the battery is below 12 V in the evening.
We are super satisfied with the refrigerator. We were off grid for the entire vacation, without electricity.
In addition to our battery, we bought a huge power bank from Jackery. So we don't currently have to install an inverter and can take the power bank with us from time to time. We are really satisfied with it, it can charge my laptop twice.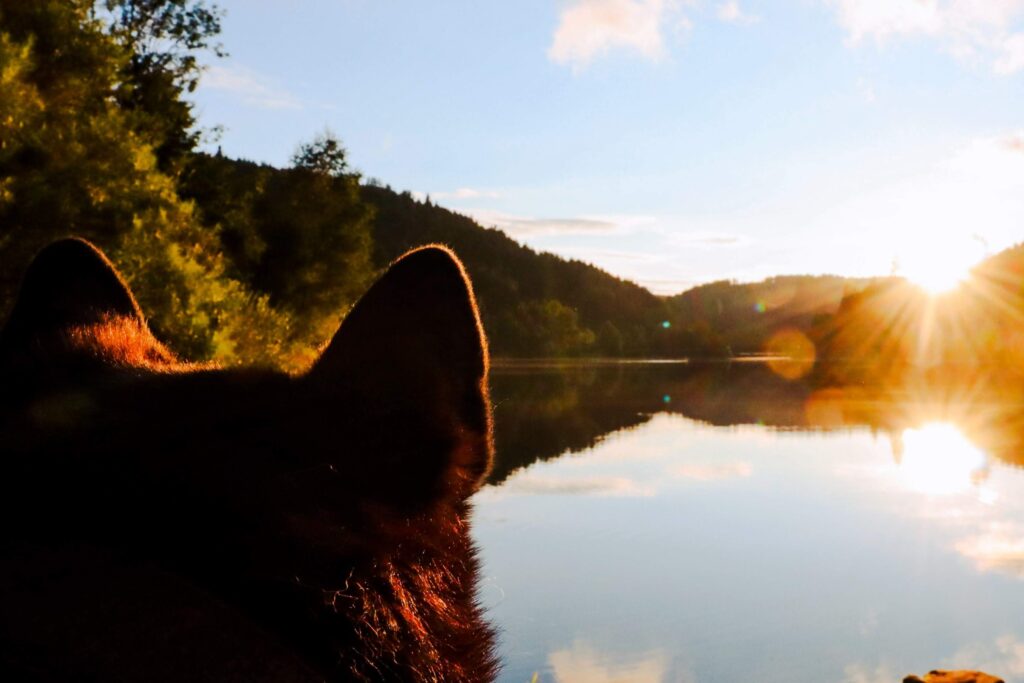 A sunny evening
Even during the trip, the sun was shining in Bavaria in between. We have soaked up the sun's rays and the warmth.
Arrived at the Nagoldtalsperre we parked and enjoyed the sunset on the lake. Then we cooked a vegetable and rice pan with the leftovers (we urgently need a larger pan 😂) and enjoyed it outside at the last remainders of the sunset.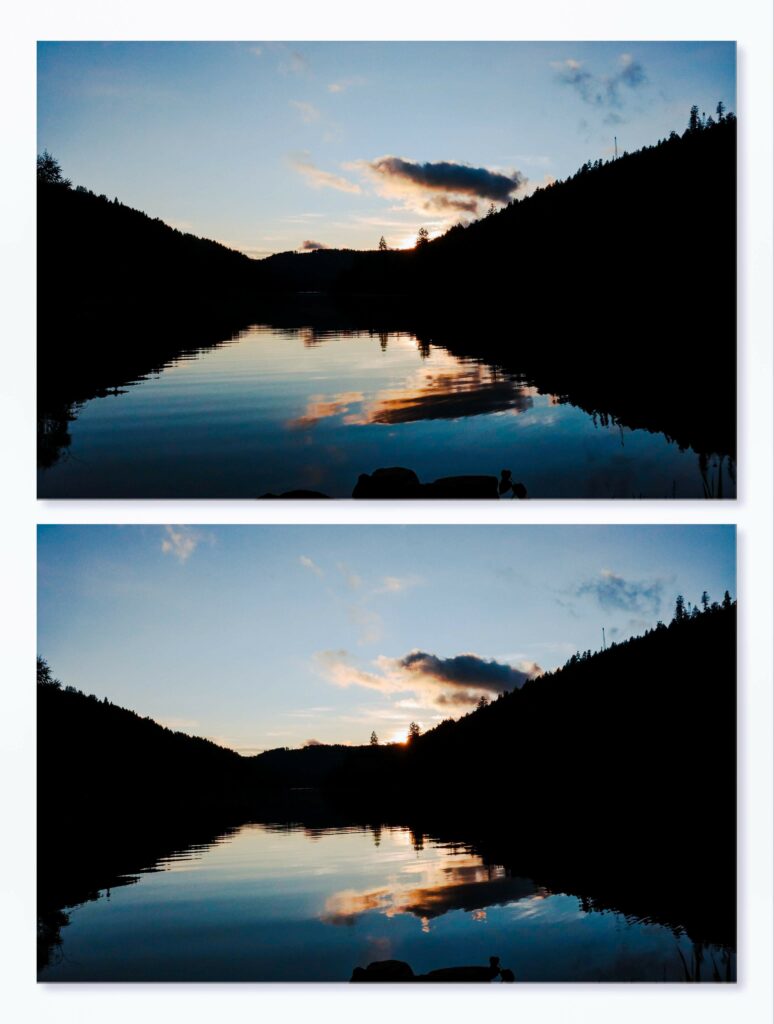 Résumé
These are now the last lines of my 2nd travel diary. Tomorrow we will just go home, unpack and come back to everyday life.
Overall, I can say that it was a wonderful trip again. Completely different from the last one and still amazing. I sit here full of inspiration and satisfaction and write all this down.
How nice, to spend the time with my family, how wonderful Austria and the mountains were, and how great that our Kala is increasingly becoming the one that is just right for us. With every trip, it gets better and better.
Now I wish you a great time, and I'm looking forward to the next travel diary, which will hopefully come earlier than expected but probably not until next year when it gets warmer again 😊
Today's motto:
The next trip is sure to come.
All the best,

Ronja
---
---