Travel journal, 26.08.2021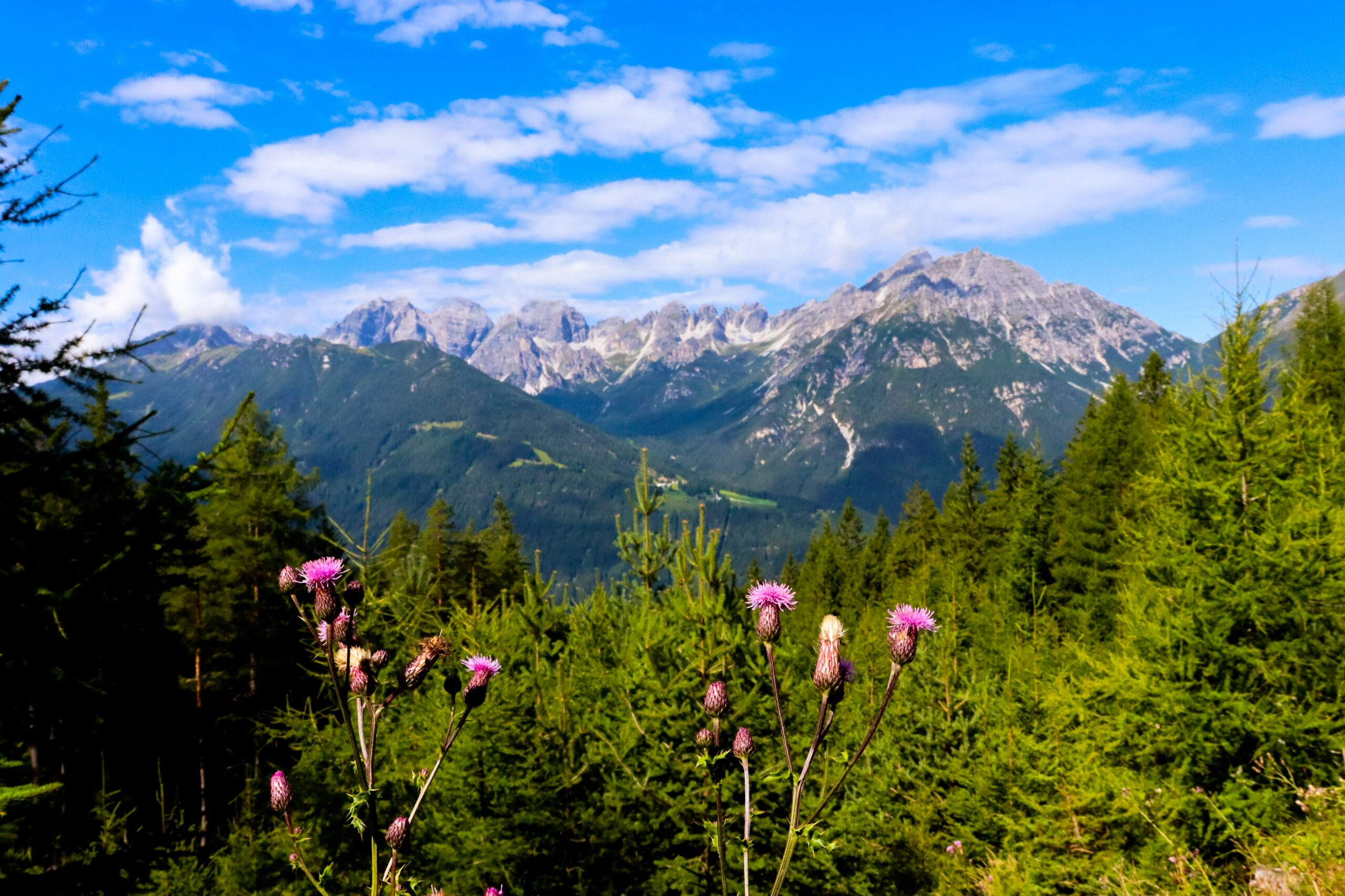 Hello, how nice that you are here again today or maybe for the first time. Make yourself comfortable and enjoy a day with us in Austria with our travel diary on 26.07.2021, the 5th day of our trip.
An active morning
This morning we got up a little earlier and then left at around 10:00 in my aunt's car. We went to the "Serlesbahn" to hike up the mountain. Up there, we've agreed, we'll meet Michi and her sister.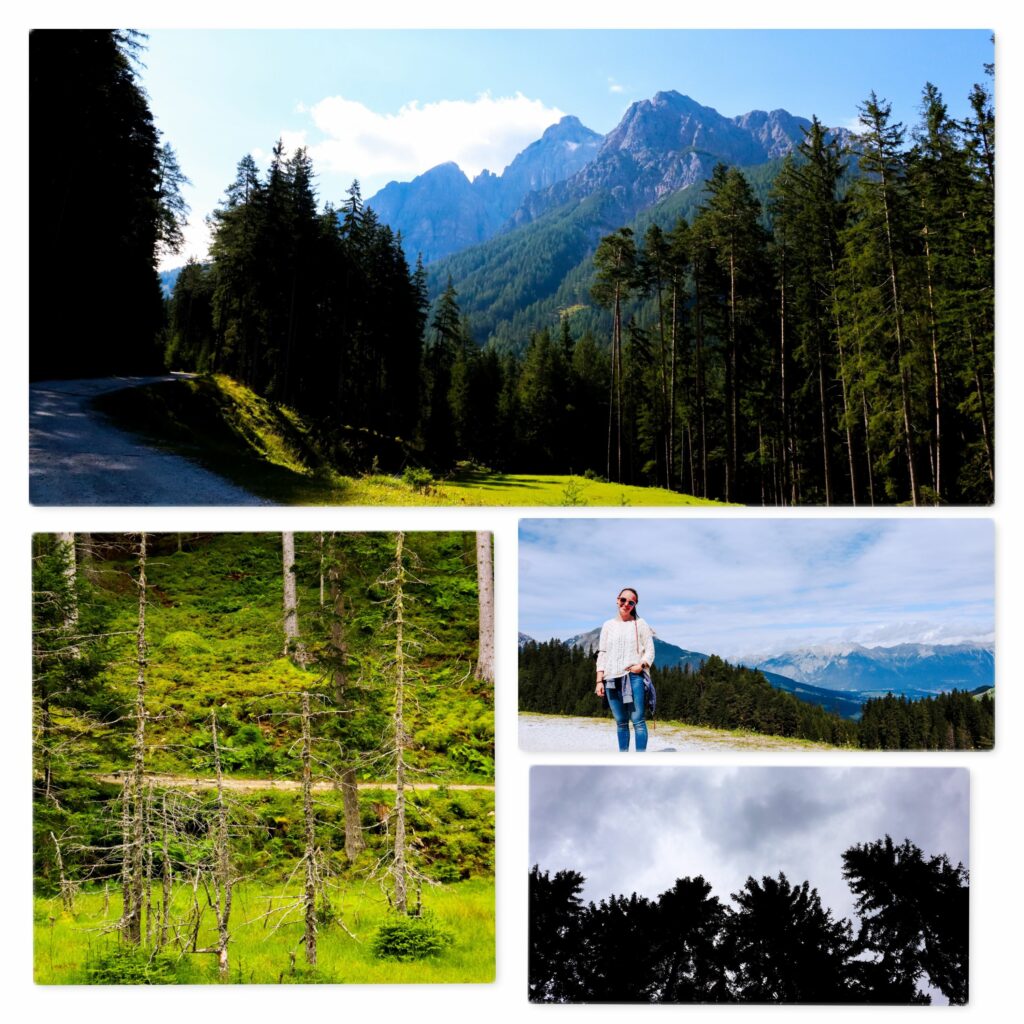 The hike to the "Ochsenhütte" was super nice. We are both not really used to hikes up the mountain. But we enjoyed it anyway, and so did Koda.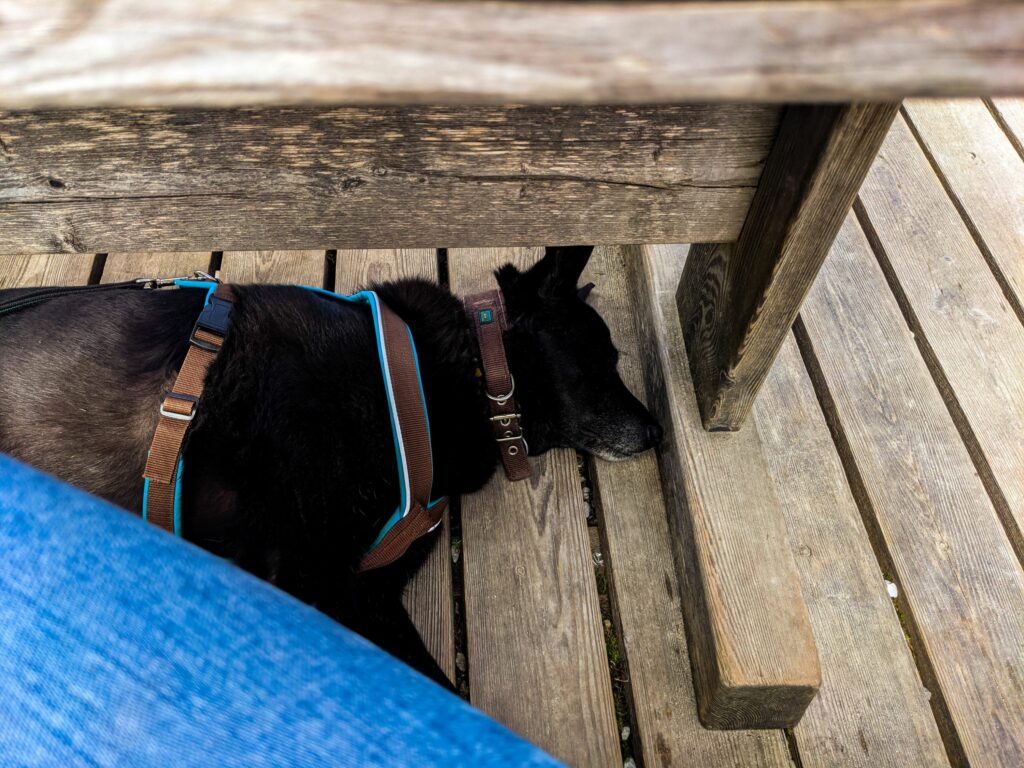 A snack with a view
Once at the top, Koda slept soundly under the table and Max and I indulged in french fries. Otherwise, there was unfortunately nothing vegan to eat at the hut. Here in Austria, it seems to be even more difficult to get vegan food. But the fries were also delicious, and we recovered well.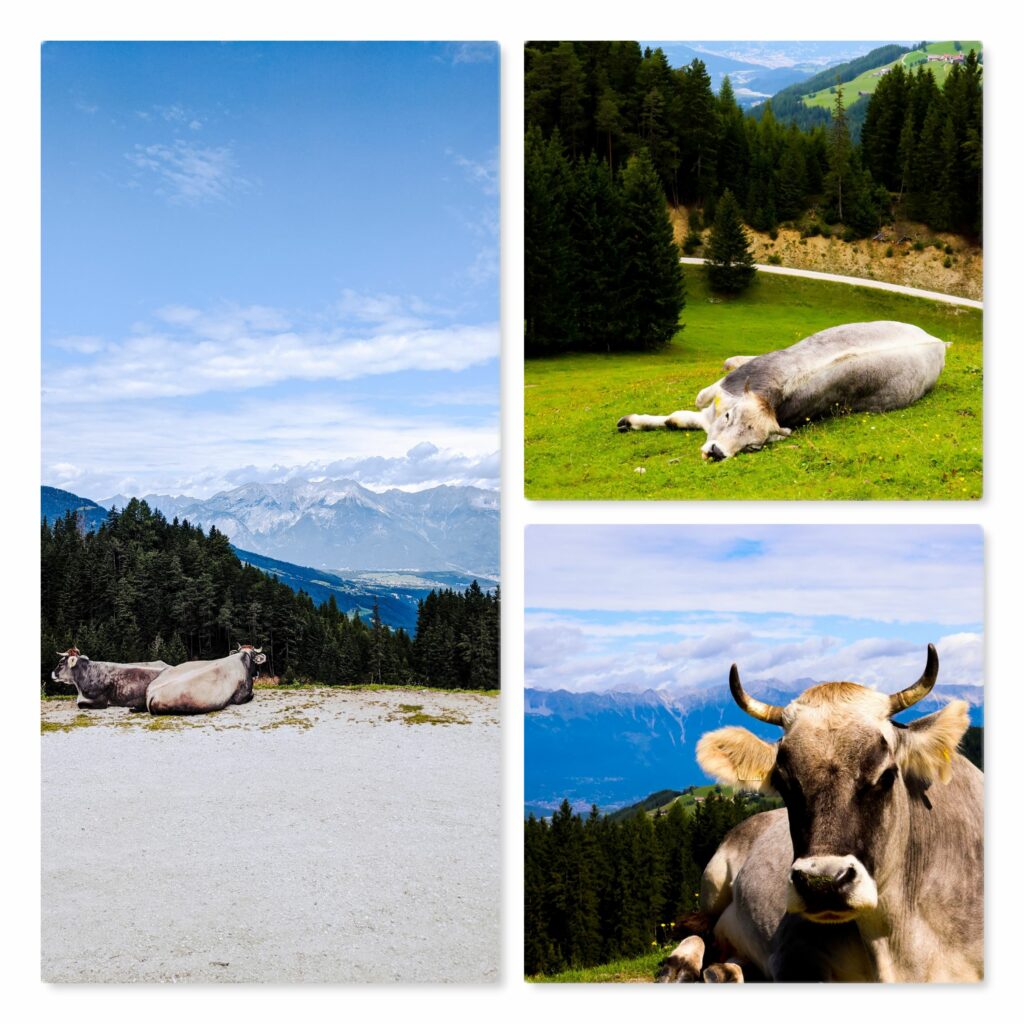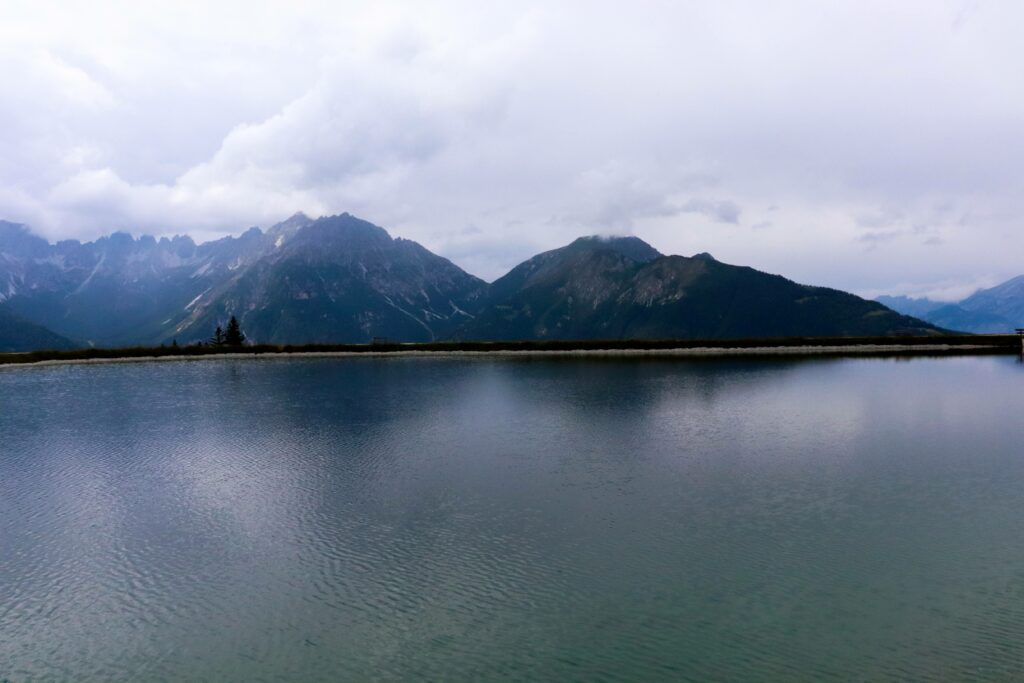 We went down with the cable car because it started to rain slightly. I honestly have to admit that cable cars always give me a somewhat queasy feeling. The quick boarding and the wobbling of the gondola at such a great height. But we made it back down safe and sound.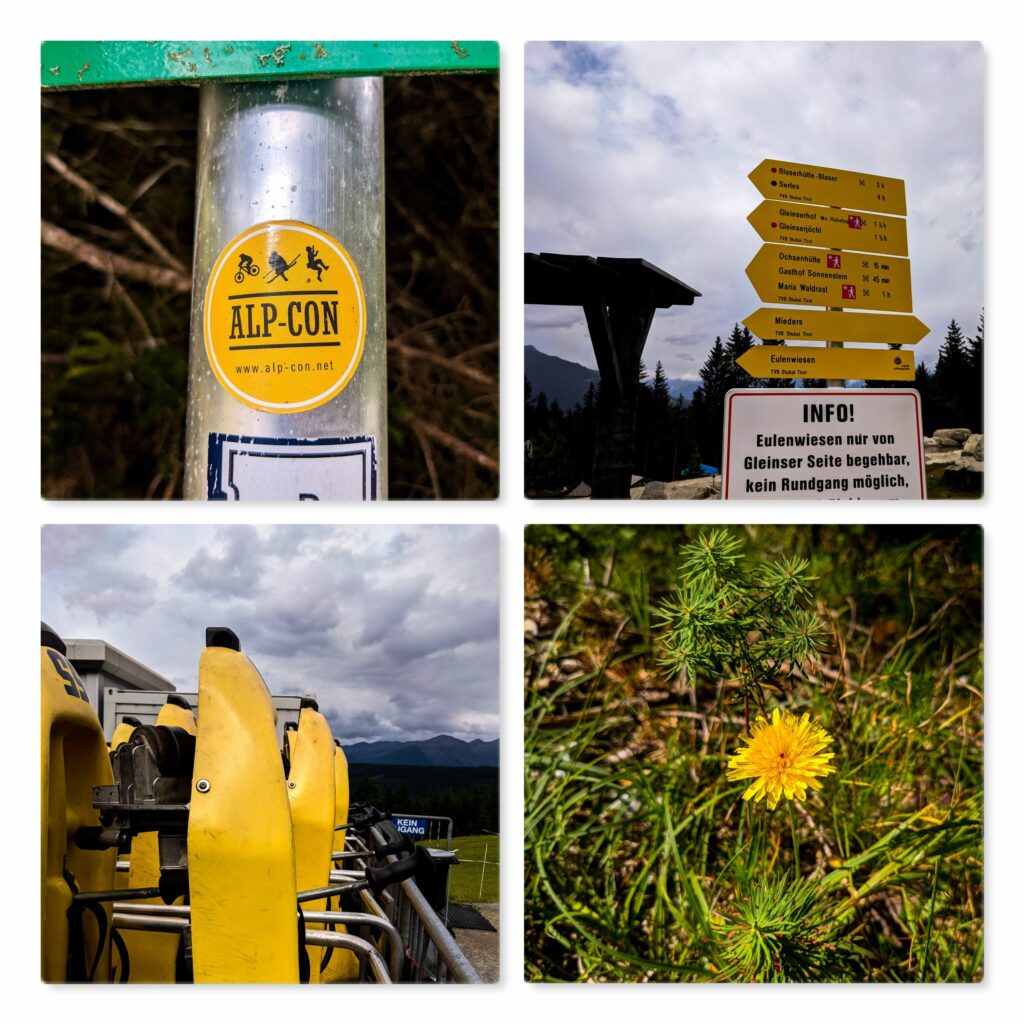 A quiet afternoon and evening
In the afternoon we were mainly in the bus. Max and I started baking cinnamon rolls to share with my family. We have to do something good for everyone too 😊
It actually started to rain for the first time since we were here. So far we've been incredibly lucky with the weather. It was raining every day except on Wednesday. Sometimes you just have to be lucky 😉
We then finished and baked the cinnamon rolls. Unfortunately, they didn't turn out the way they usually did, we just made too much of the dough. So we had to halve the overflowing cinnamon buns in the Omnia. Fortunately, the rest of them turned out to be very tasty, despite the fact that they were burnt on the side and bottom. The next time we'll only make half the amount of dough again, and then they'll be as good as ever!
We spent the evening in the carpentry shop and talked about all kinds of things. A really nice evening.
Today's motto:
No matter how long the ascent, the hut is sure to come and with it the well-deserved snack.
Now I wish you a great day, a wonderful morning or a cozy evening.
We cuddle up now, because it cools down a lot in the evening. For this we turn on the heater in the bus and then it will be comfortably warm 😊
All the best,
Ronja
---
---