Travel journal 24.08.2021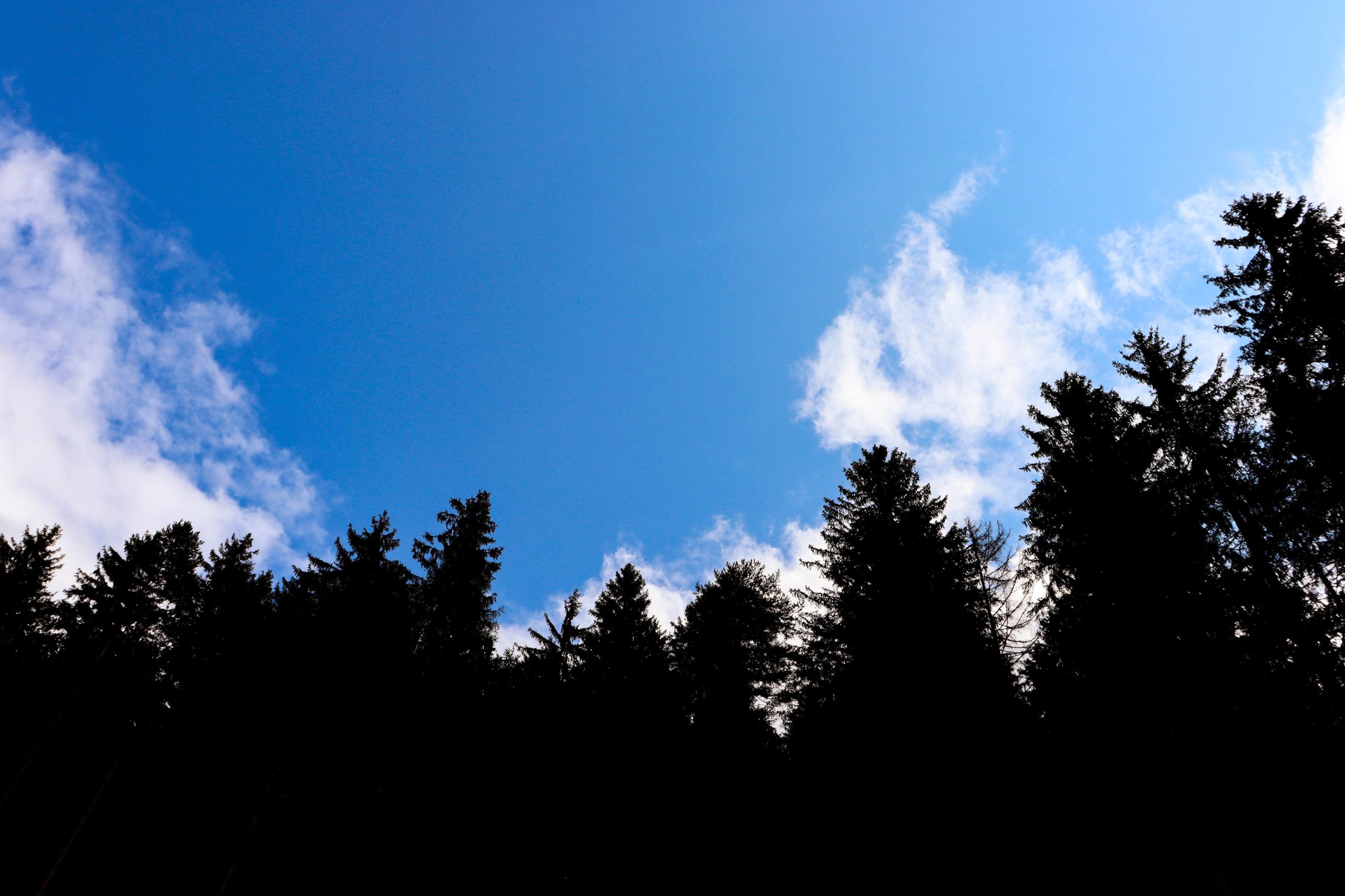 Welcome to our travel diary, 3rd day on 24,08.2021. I am happy that you are back or that you are cheking in for the first time today, make yourself comfortable and take a little holiday vibes from us with you, into your day.
A quiet morning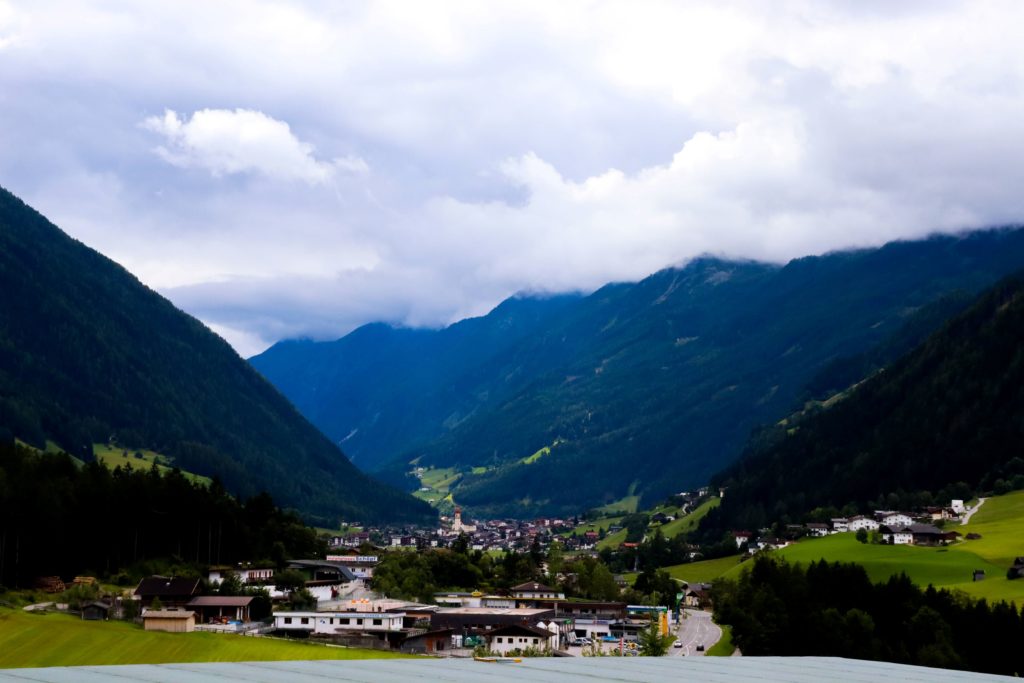 The morning started today with a meditation and yoga for me. Then there were delicious bread rolls, my uncle kindly brought us. That's how spoiled we are here ?
After that, we relaxed in the bus for a while and didn't do much. Around noon, we decided to change the parking space. Ok, I made the decision and Max then implemented my plan ?. Now we have a 1000 times better view, we feel wonderful here. I would like to stay here forever.
A planed hike that turned out differently
Then we had the plan to go hiking, but my aunt (Michi) then offered me to take me to Insbruck, to a fabric shop. Since we want to redecorate Kala anyway (we decided to leave him / her post-yellow and not to paint it blue) I now need new fabric for the back bench, cushions and curtains. So I decided that I want to go with them. However, this reduced our time for the hike, so more a walk, to around 45 minutes.
The hike, that wasn't one, turned out to be a wonderful walk. We ate a small snack at the waterfall and then walked back. At least we felt our legs through the steep mountain and the way down was fun because we almost slipped several times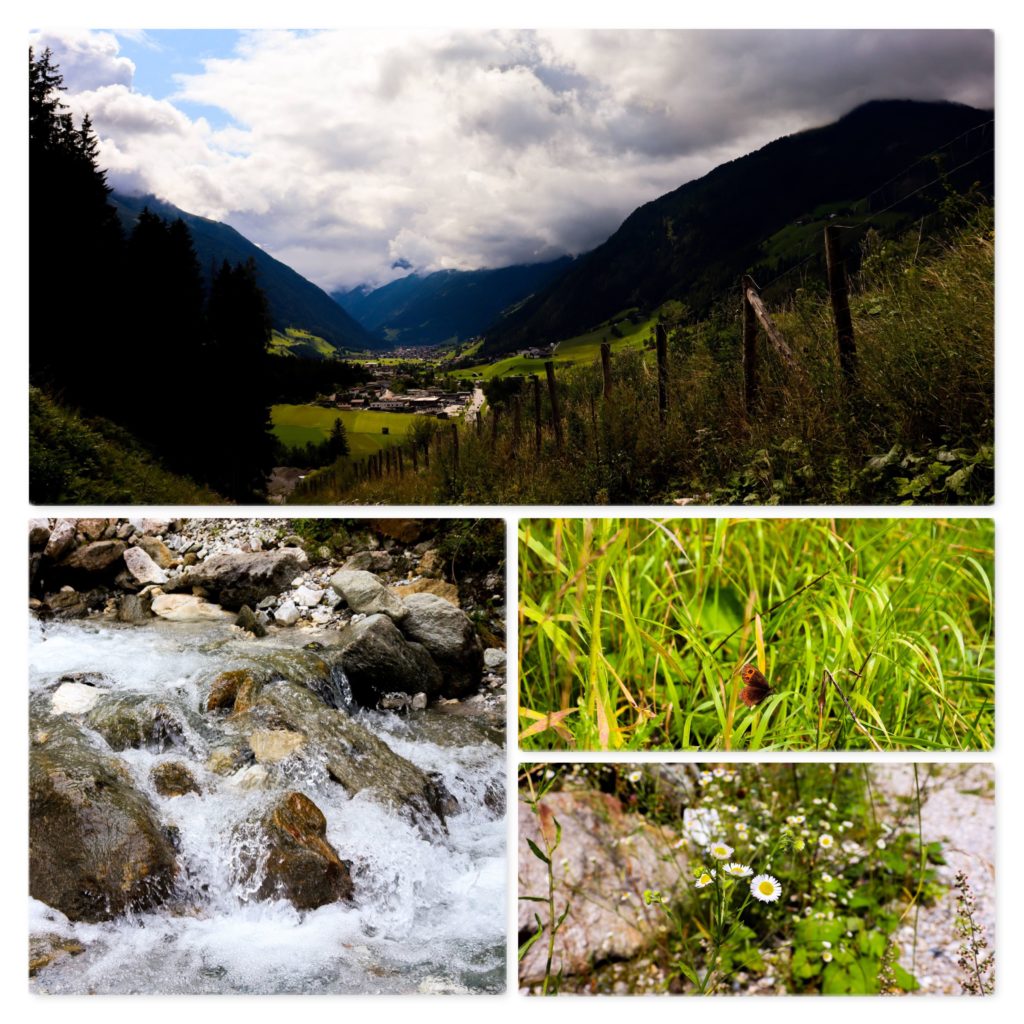 A fabric dream
The fabric shop was amazing, everything full of fabrics and so cheap. If you are ever in Insbruck and as enthusiastic about fabrics as I am, then you should definitely go to the Müller. It was definitely such a nice trip with my cousin (Lini) and Michi.
I definitely found what I was looking for for the bench, whether the fabric I chose for the cushions fits or not we'll see later 🙂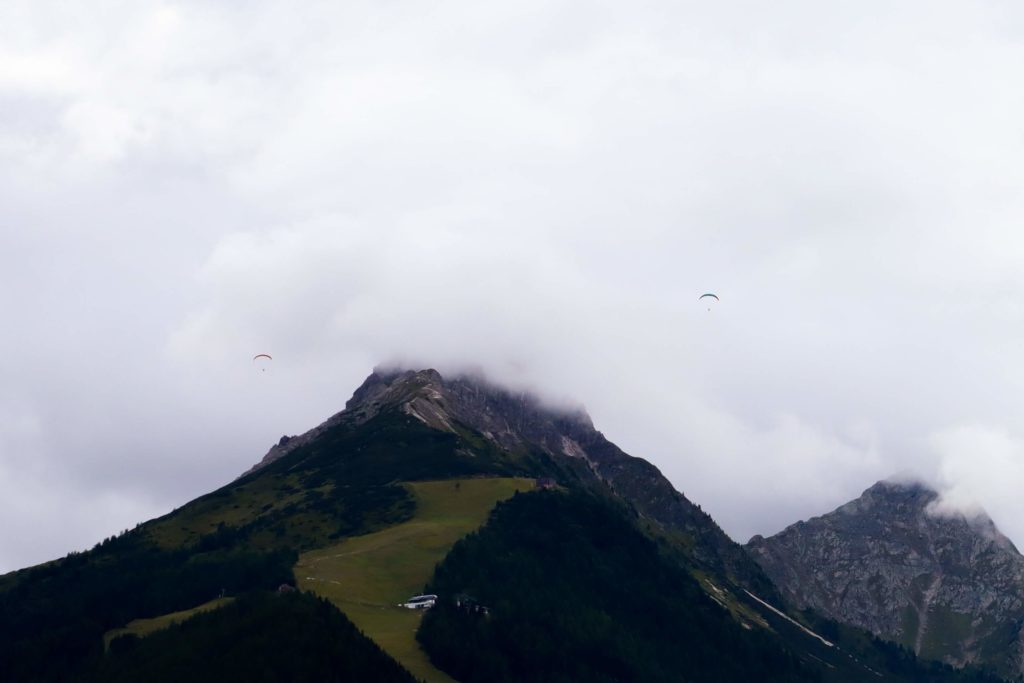 While I was shopping, Max watched the Paragliders on the mountain.
After a short stop for shopping, we drove back home, or I went to the bus.
A little digression
Kala is also our home, at least that's what I always say. After all, it's our first home of our own. This morning, we thought about how much money we had already put into Kala because we looked at the expected outgoings of Muriel & Julius. At first, we thought 10,000 would be a lot, but we quickly realized that you can be quick with that amount, with a decent expansion.
We then also considered that in winter, when we can find a place to sleep, we might come here to build the interior of Kala here. My uncle is a carpenter, and we could certainly use his expertise and the equipment. We'll see what is possible with our leftover vacation this year.
A cozy evening
When we came back, we relaxed a little. Lini later cooked us delicious pasta with tomato sauce, as I said, we are spoiled here ?
We enjoyed the pasta together with Michi and Christian in the workshop with a view and had a great talk. Always nice to be able to spend time with the family and to be here.
Today's motto:
Not every plan has to work out to end well.
Now we go to bed satisfied after a great day and look forward to tomorrow, to get up and enjoy the view.
I hope you have an equally fulfilling day, a quiet morning or a pleasant evening.
All the best,

Ronja
---
---