Travel journal, 22.08.2021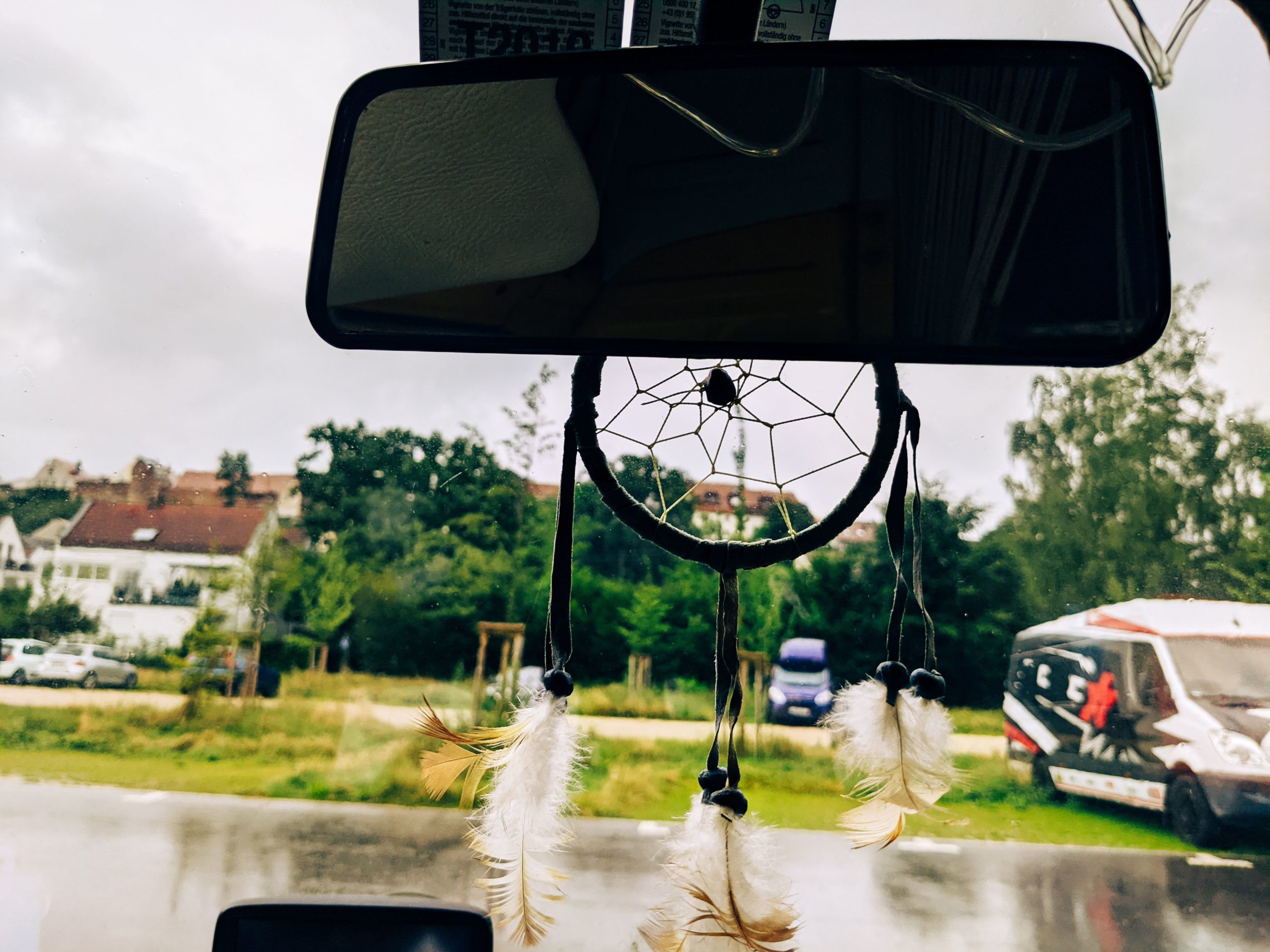 Welcome to our second travel diary, the last trip is still warm so not long ago – and we're on the road again ?
About yesterday …
Last evening, no rather night, we started driving. A full 5.5 hours later than planned. Why? Because after the last trip we really wanted to have our cupboard in the back, a new refrigerator and boxes for the storage area above the bed. All of this has been very stressful for the last 2 weeks, mainly for Max. But now we have a cupboard in the back – which is not so bad for the first propper cupboard. You can say we are proud of this good piece ?
So where did we go yesterday? To my friend Lisa and Jojo to celebrate a housewarming party. We don't usually arrive at a party at 11 p.m., it was different yesterday. After working the whole day, Max mainly on the bus and I in the apartment, we finally left at 10:30 p.m. Almost a little nerved, but glad that we are back on the road
This morning
The night with Lisa and Jojo was really nice, the party was great and Koda did good, except for two cats-scandals. This morning we helped to clean up and Lisa made delicious pancakes ❤
The drive
Then we set off, heading for Bavaria on the way to Austria. We want to visit my grandma there.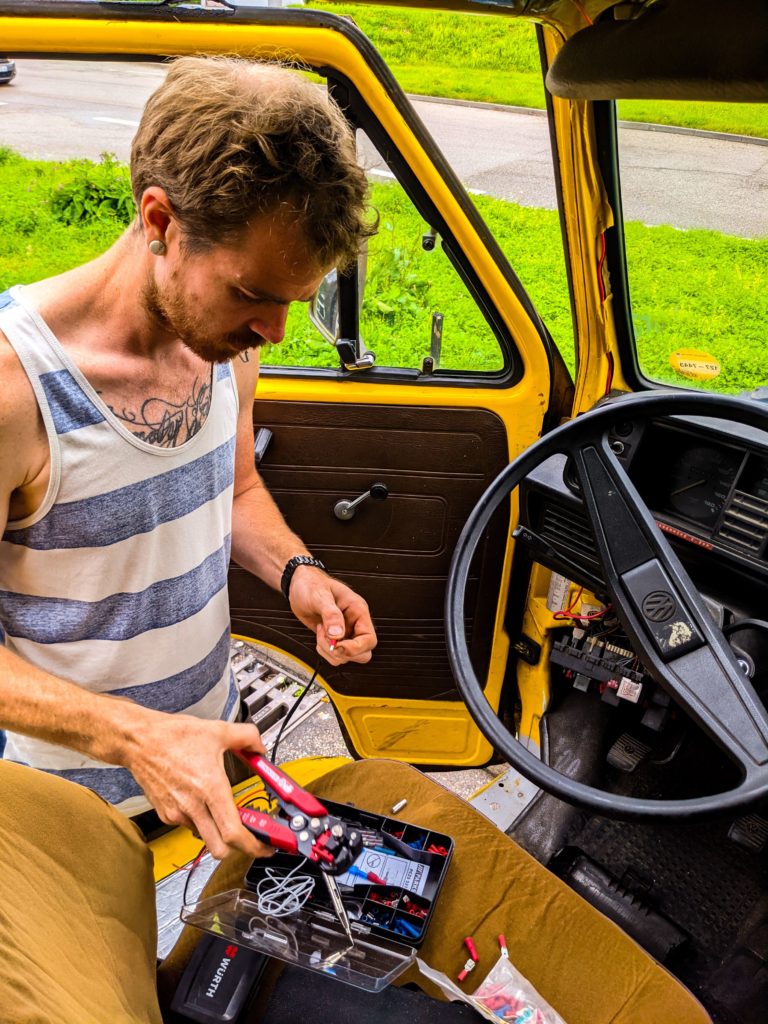 The journey went almost smoothly, if there wouldn't been starting problems at the gas station. So we stood at the gas pump and our Posti didn't want to start. For some reason, the battery died. Since it was sloping, Max pushed me to a parking lot next to it. Unfortunately, the booster was also empty, and so we took a forced break, charged the booster and filled our bellies. Max then laid a cable right in front, in order to be able to jumpstart there directly. Otherwise, it was always a huge effort to get everything out from the back, to get to the battery. The second try worked out great.
The rest of the journey was then without any problems, and we arrived safely at our current parking space. To be on the safe side, a place with electricity to properly charge the booster.
Updates
Otherwise we can say that the compressor refrigerator was worth it. The battery was enough and despite the lack of sun everything is fine today. We are satisfied!
Now let's enjoy the evening here in peace, repack the boxes in bags – because the boxes I bought are too big – and relax. We also want to cook a nice meal, maybe I post a picture here tomorrow.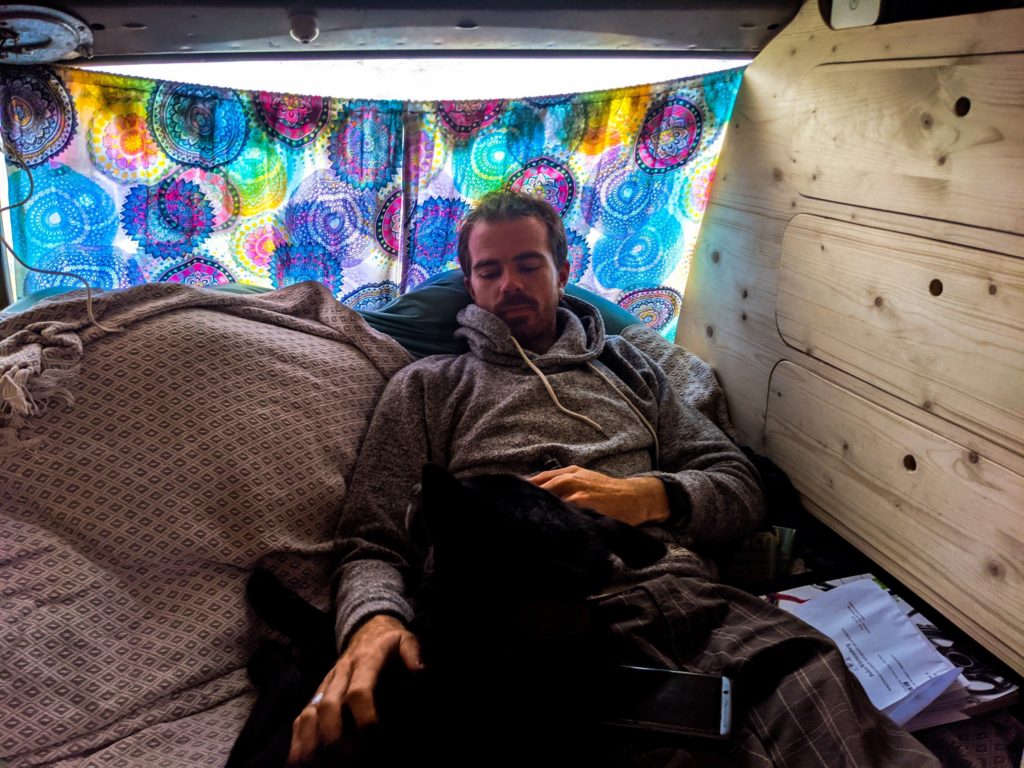 Our motto today:
Where the dad goes, the dog follows. If you read my blog carefully, you may have already seen it in a slightly different form at one point or another ?
Have a nice evening, a sunny day or a good morning,
All the best,

Ronja
---
---