Travel journal 07.08.2021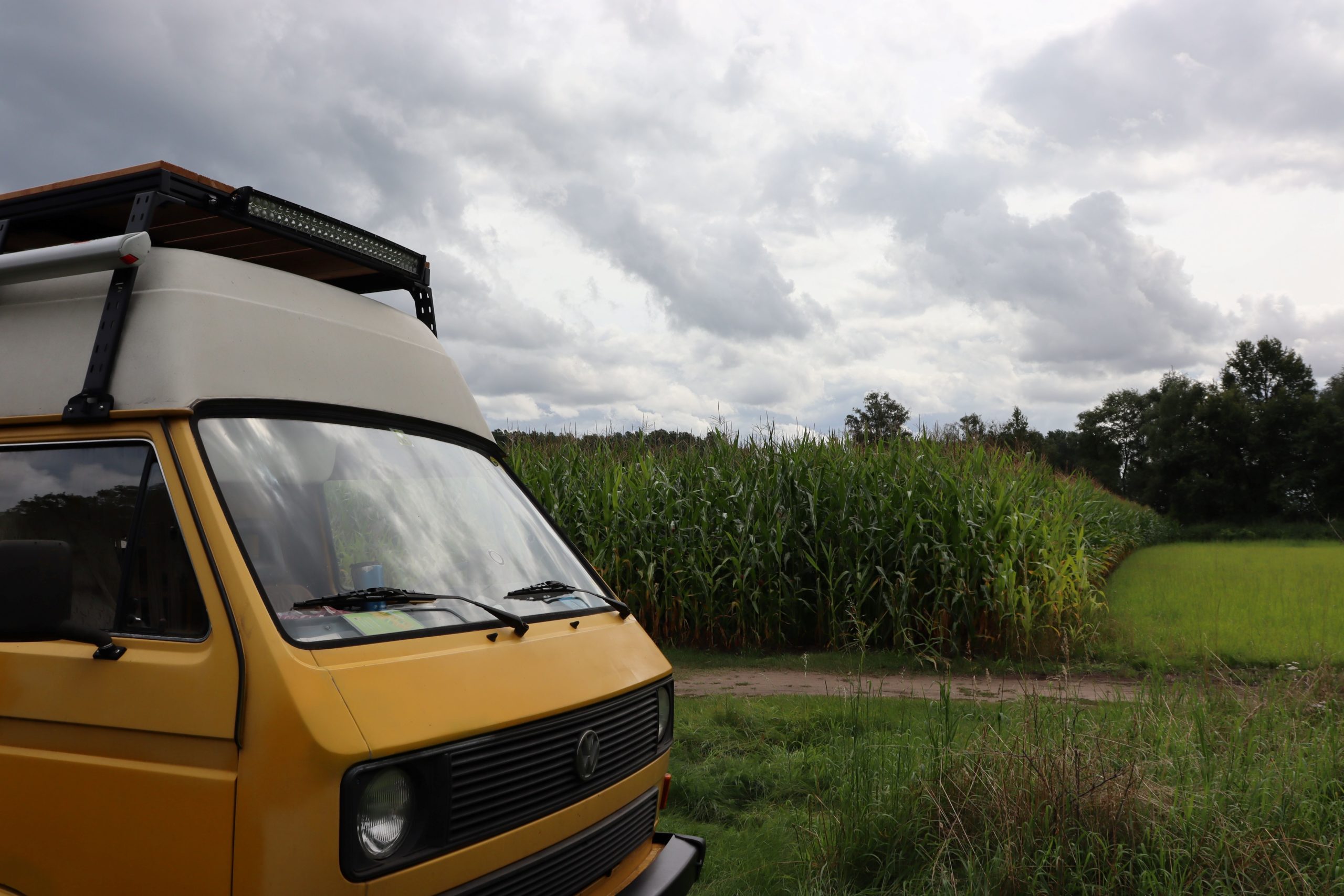 Hello and welcome to the last day of our travel diary, day 12 on our journey up north from southern Germany. Tomorrow we're just going home and unpacking, which is why I'm ending this travel diary tonight with a parking space near Frankfurt. I am not completely sad, however, in two weeks we will have another week's vacation, and then we will probably go to Austria.
Our morning
This morning we slept in and actually didn't get up until around 9. You don't even know how good that feel. Even if I have become a fan of my morning routine and miss it again and again on the bus, I also enjoy sleeping in without a routine. Especially when we are on campsites and RV sites, it is very difficult for me to unpack my meditation pillow and yoga mat in the morning. I can really still learn to pay less attention to the opinions of others and just do my thing.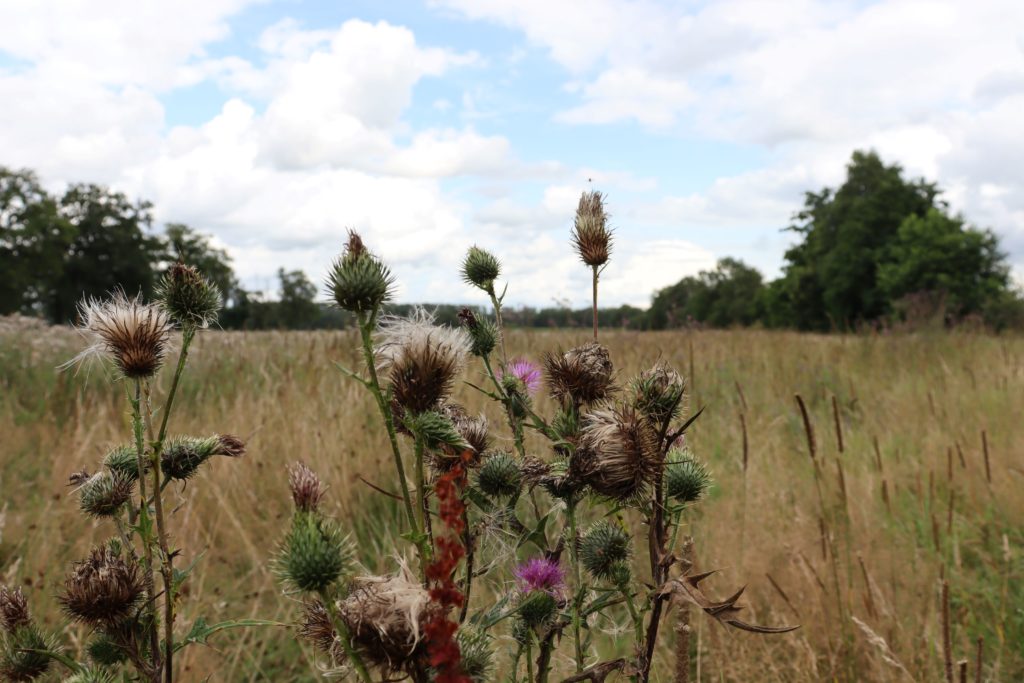 But back to our morning. We then had a delicious breakfast with, among other things, chocolate rolls ? After breakfast, we comfortably got ready and cleaned the bus up. We said goodbye to our new-found friends on the campground, we will definitely see each other again at some point! It's such a nice feeling to be able to gradually connect with people all over Germany. So you can always find a place to stay.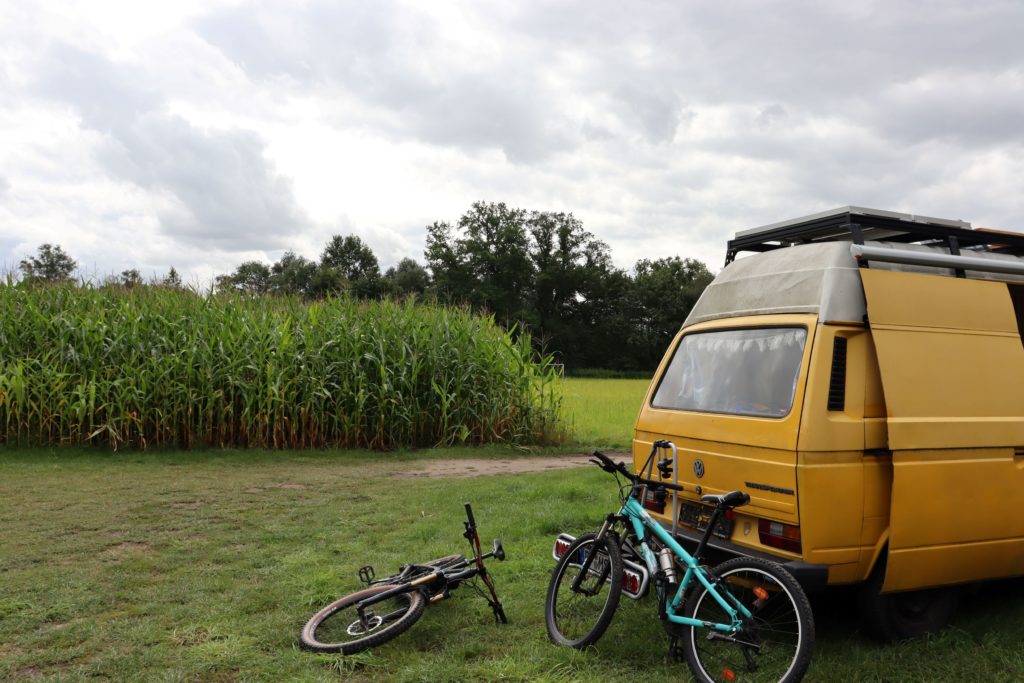 After all that was done, we went cycling around the "Lippstädter Seenplatte". Even if it is very nice to drive with Koda, he is simply not used to run for a longer time, which is why we usually have to drive around 10 km / h. Sometimes that is exhausting. Therefore, we decided to buy a bike trailer for our tours. So he can always come with us, but doesn't always have to run. Over time, he will definitely be more used to running loger periods and master it with more ease.
An unproblematic ride
Then we started driving again, towards Frankfurt, more precisely to Dieburg. Fortunately, the trip was again unproblematic and relaxed. This time we got through really well, without traffic jams or anything else.
While driving, we planned how we would like to build the bus more and what the next steps would be. I also chose a color scheme. Since we assumed that the bus would be painted turquoise when setting it up, it was planned that way. Since we are now leaving it in its original yellow, we have to make some adjustments on the inside. Let's see to what extent I will document this here. Our Posti is already beautiful, in my head ?
Arrived for the night
When we arrived in Dieburg, we took a walk straight away, for about 45 minutes. We really enjoyed the forest again and soaked up the smells and noises.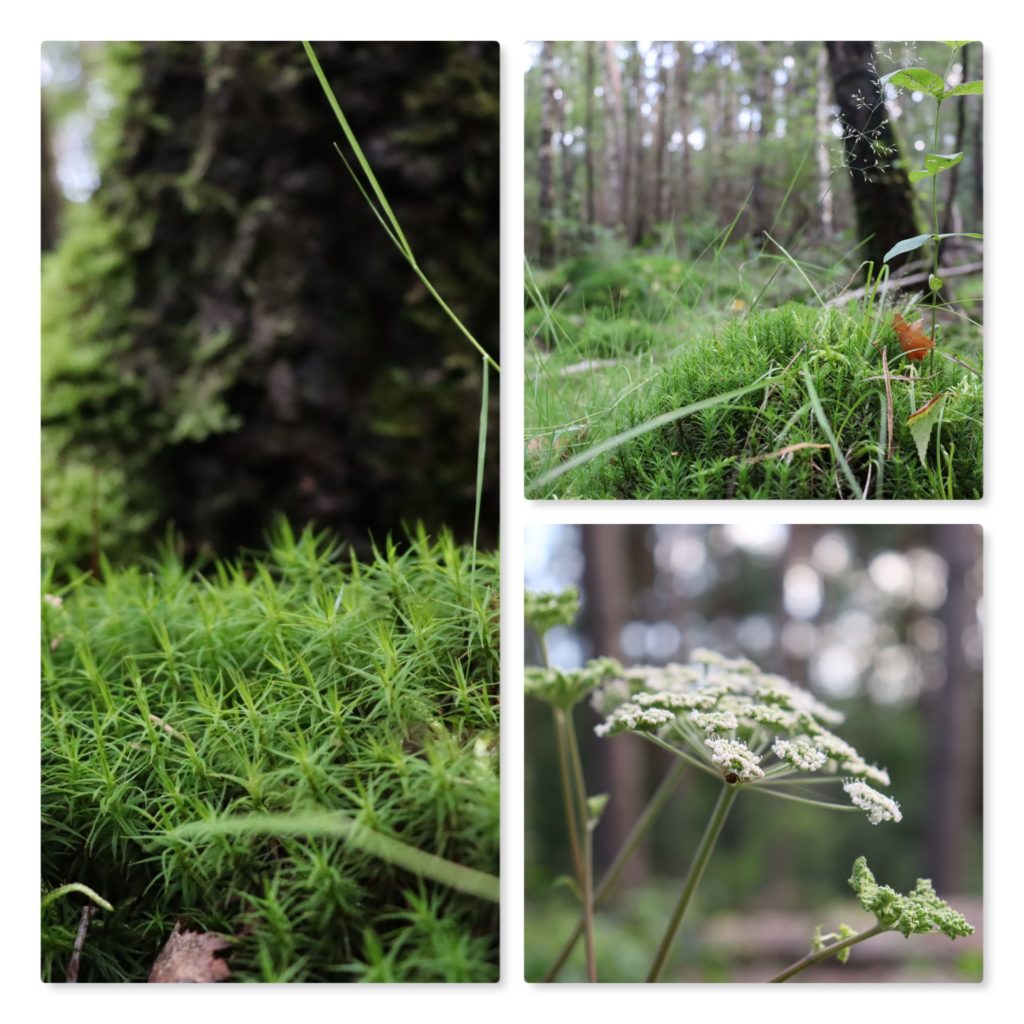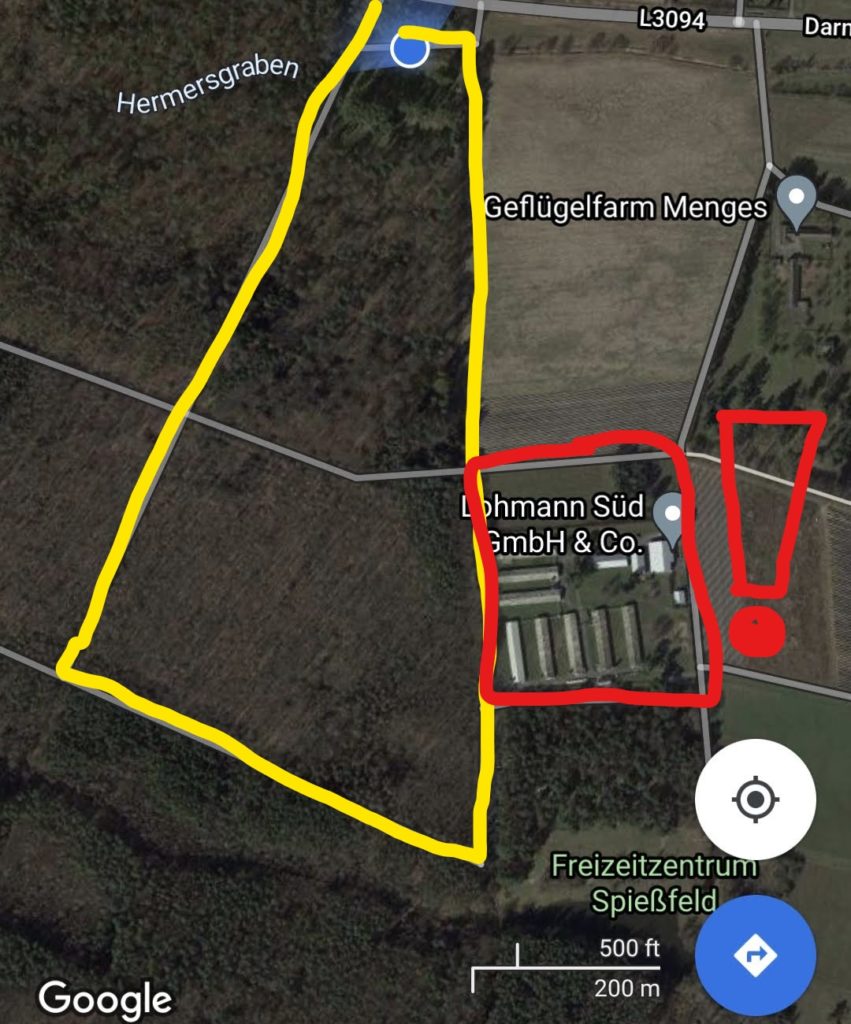 Unfortunately, we then passed a poultry farm. I didn't even know what it was, I already felt it. Roosters crowed, the ventilation systems blew out loud air, and it just felt weird to walk past such a large area. Lots of huge buildings, and the only thing I could think about was why the chickens and roosters are not just allowed to be outside. At least fresh air could be given to them. I got really sick as we walked past, the thought of the poor animals in there and how long we have been eating chicken and eggs without thinking about it.
To explain the picture – we walked the yellow path and the red one is the "farm", a third of the entire area that we have circled. It's a very strange feeling.
We walked back to the bus, a little thoughtfully. The rest of the evening was very nice, though. We have had a quick dinner again and talked again a lot about the bus. Now we are going to bed. Tomorrow we have another 2 hours' drive ahead of us, and the Posti also wants to be unpacked before we have to go back to work on Monday.
My learnings today:
This trip was wonderful and was incredibly good for me. It came at just the right time.
Now we really want to do something with the Posti again.
Vegan is the only option for me.
I look forward to our next trip.
The travel journal was fun for me, I will do it again. Even if it was sometimes exhausting to sit down in the evening. I was so happy about the feedback, it was worth all the effort ?
I wish you a not-so-thoughtful evening, a leisurely day or a quiet morning.
See you again very soon, on our next trip, adventure or new article.
All the best,

Ronja
---
---