Travel journal 05.08.2021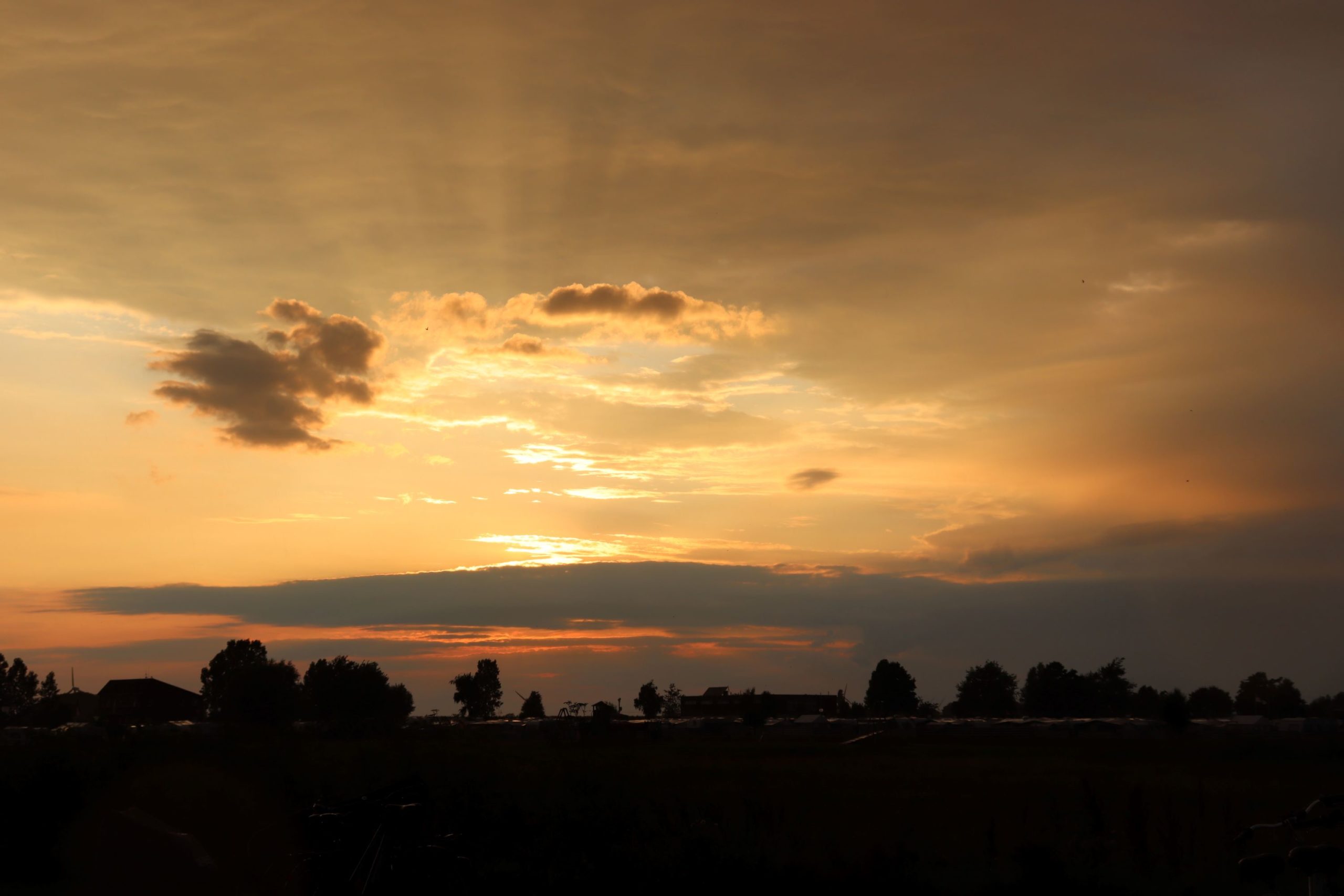 Moin Moin, still from the North Sea, but a little further down. I am glad that you are here again or since today. Sit down and enjoy our travel journal, day 10.
A slightly different morning
This morning we woke up well in the parking lot in Hamburg. The night was comfortably quiet, and we slept well. Unfortunately, the battery was empty again this morning. The next purchase is definitely the Compressor refrigerator.
After Max had a short lap with Koda, we had breakfast and drove straight to the next workshop. Max actually got a Disel hose there, even given as a gift. We were so grateful. At the next pet store we stopped to buy some more food for Koda.
The feeding situation with Koda while traveling
I'm not completely satisfied with the feeding situation on our travels. Usually we feed Koda BARF Food, but it's difficult in the bus. We did that once, but it really went bad. Since the meat was no longer frozen, as normal, the bag burst. That was a bad mess. After that, we promised ourselves that we would simply feed canned or dry food on the way. So this time we had canned food with us. Unfortunately, Koda doesn't really take it that well. I almost think that because store bought food is always the same for me (not really the yellow of the egg) we will try vegan dry food on the next trip. Maybe he can take it better, and the couple of weeks a year that's fine with me too. I would not feed Koda exclusively vegan dog food, as I do not think it is species-appropriate.
Hamburg
So after the dog food had been topped up and the Disel hose replaced, the journey could continue. we went downtown Hamburg, somehow around Altona and the diesel bans. But then we found a good place to park and looked for a vegan restaurant, if you're ever in the big city, you have to treat yourself to that. We then found a small falafel stand and had lunch there, it was ok too ?
We continued to brindle through Hamburg, I really wanted to go to the new NKM (Natur Kosmetik München) store. After we were there, we unfortunately had to go back to the bus in order to arrive at the booked parking space in Hooksiel at least this evening.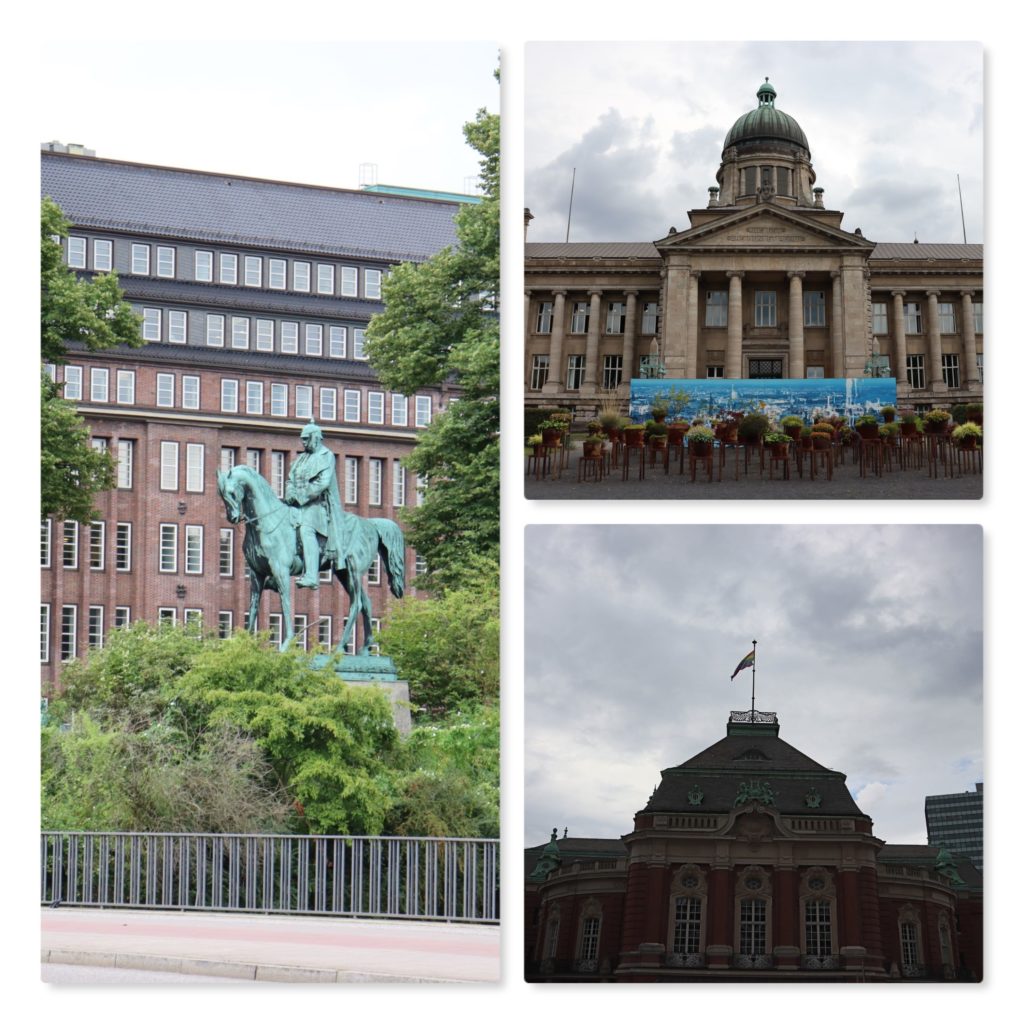 Hooksiel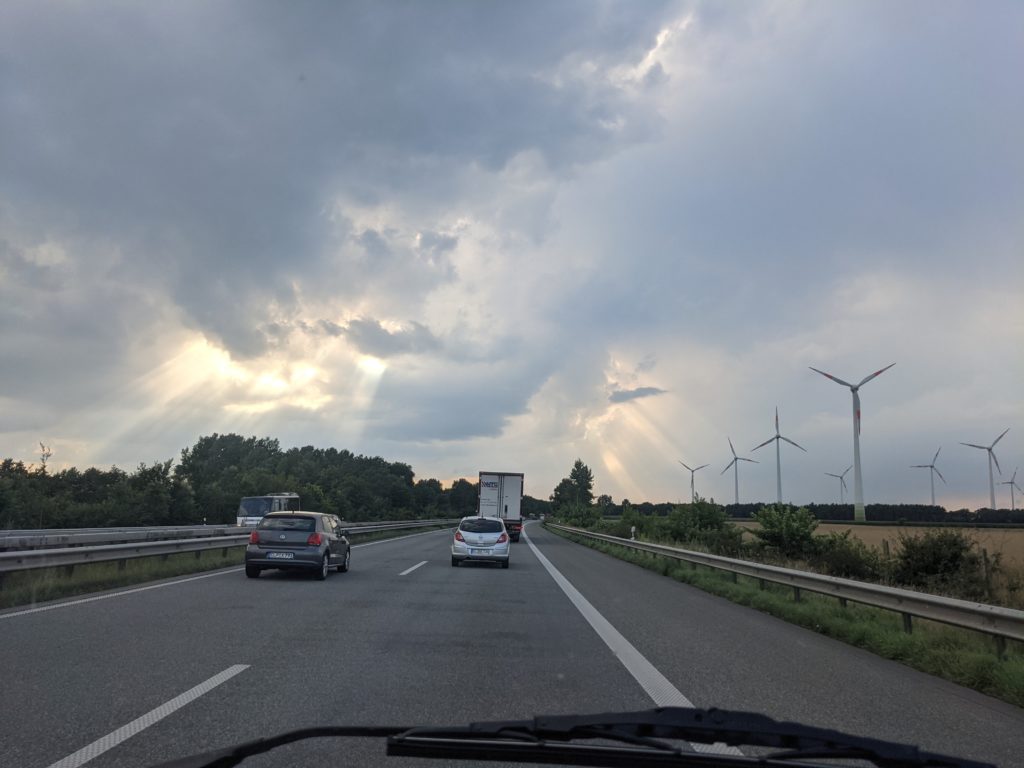 A slightly longer drive later, we were stuck in traffic jams in Hamburg for a long time – somehow Hamburg doesn't mean this trip very well to us – we then arrived in Hooksiel.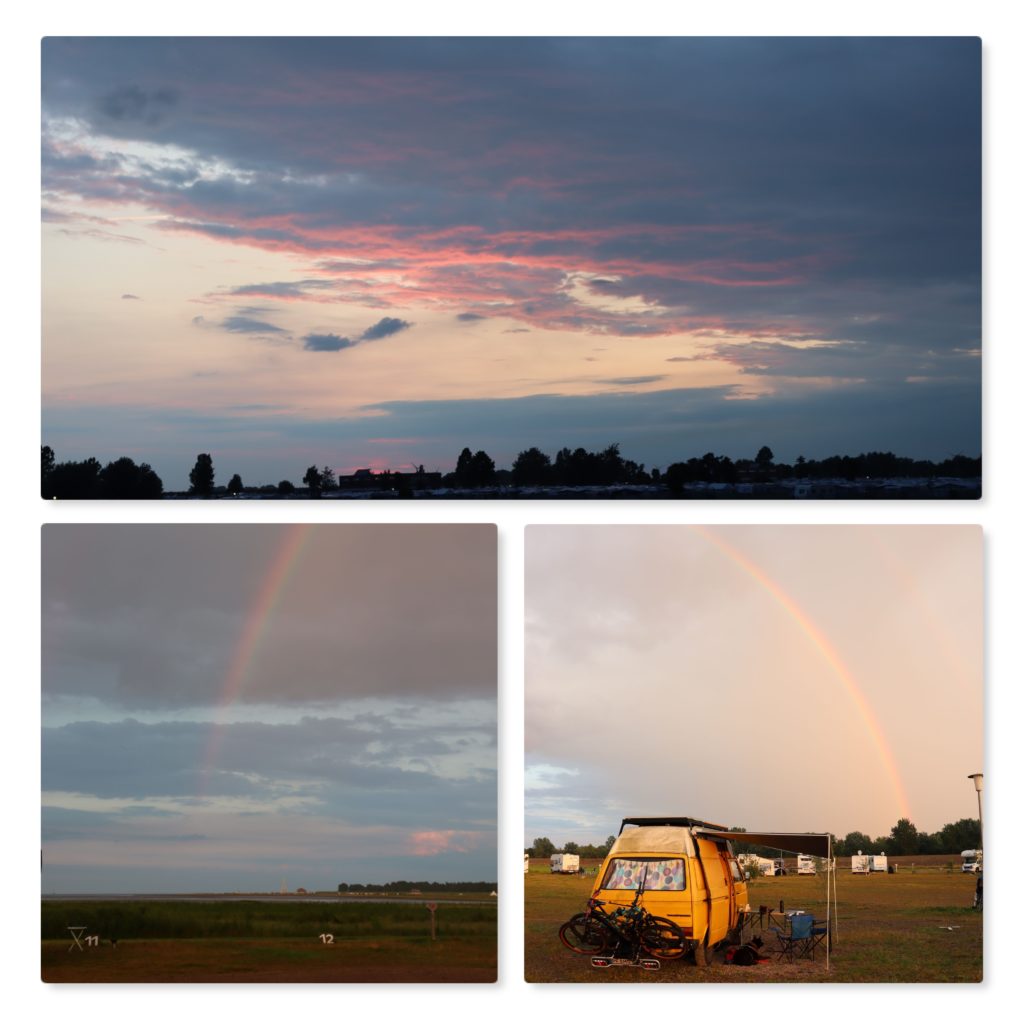 After a small dinner, and a nice sunset, Marvin came to visit us. We had already got to know him, Kira and Tilda at Bullivian and discussed it if it was fitting that we would meet again here.
We spent the evening very nicely with good conversations, unfortunately without wine and fire, which would have rounded the whole thing off. Furthermore, we even thought about going to Lippstadt together tomorrow. That would suit us from the travel time that we had planned. But let's see what happens.
Now I have to go to sleep quickly to be able to get some rolls tomorrow at 7:30 a.m. and if everything works out to see the sunrise at 5:45 a.m.
My learnings today:
There is a solution for everything.
You have to take more time for Hamburg than a few hours.
Rain brings beautiful rainbows.
Camping is twice as much fun with nice people.
I wish you good night, good morning or a good day.
All the best,
Ronja
---
---