Travel Journal 03.08.2021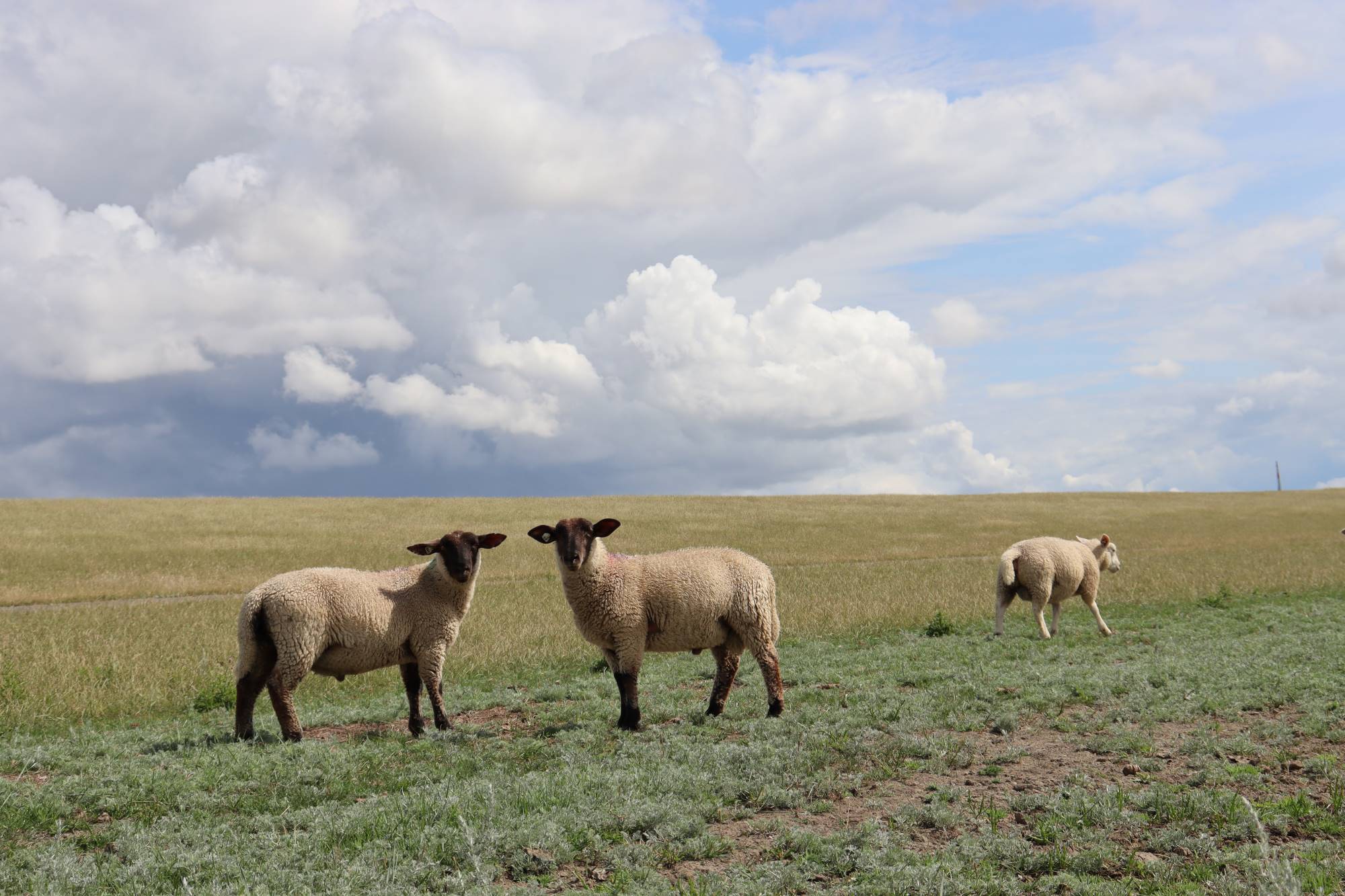 Moin Moin and welcome to the 8th day of our travel diary.
A decadent breakfast
This morning we started again with a round of yoga. As it was kind of hard, we added a quiet unit afterwards. Unfortunately, it rained again and again in between, which is why we switched between under the awning and the open sky.
Fortunately, the rain stopped, and we were able to have breakfast between the Bullis. We had the rest of the cinnamon rolls and pancakes that Max made.
What a wonderful morning.
Again a plan that came out very differently
Then we really wanted to go to the seal sanctuary nearby. Unfortunately, there was such a big queue that we decided against it. So we went for a ride on the bike. Slower than normal due to Koda, but he did a great job with the sheep.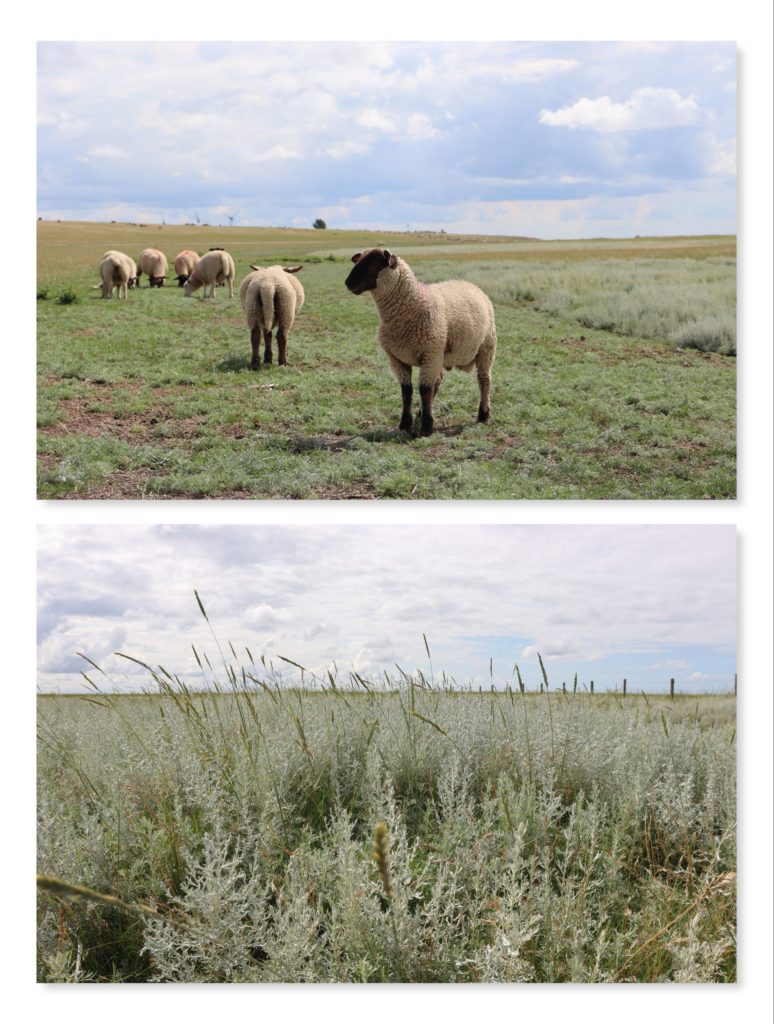 We were really lucky with the weather. The sun was shining properly and gave us warmth.
After the tour on the bikes, Max and I cleaned up the bus again. That was really badly needed. In just a few days, everything ends up somewhere else. I would definitely like to buy baskets soon, to better organize the storage space. But step by step. We spent the rest of the afternoon reading in the hammocks. The two men then went shopping again and brought us some yummy food.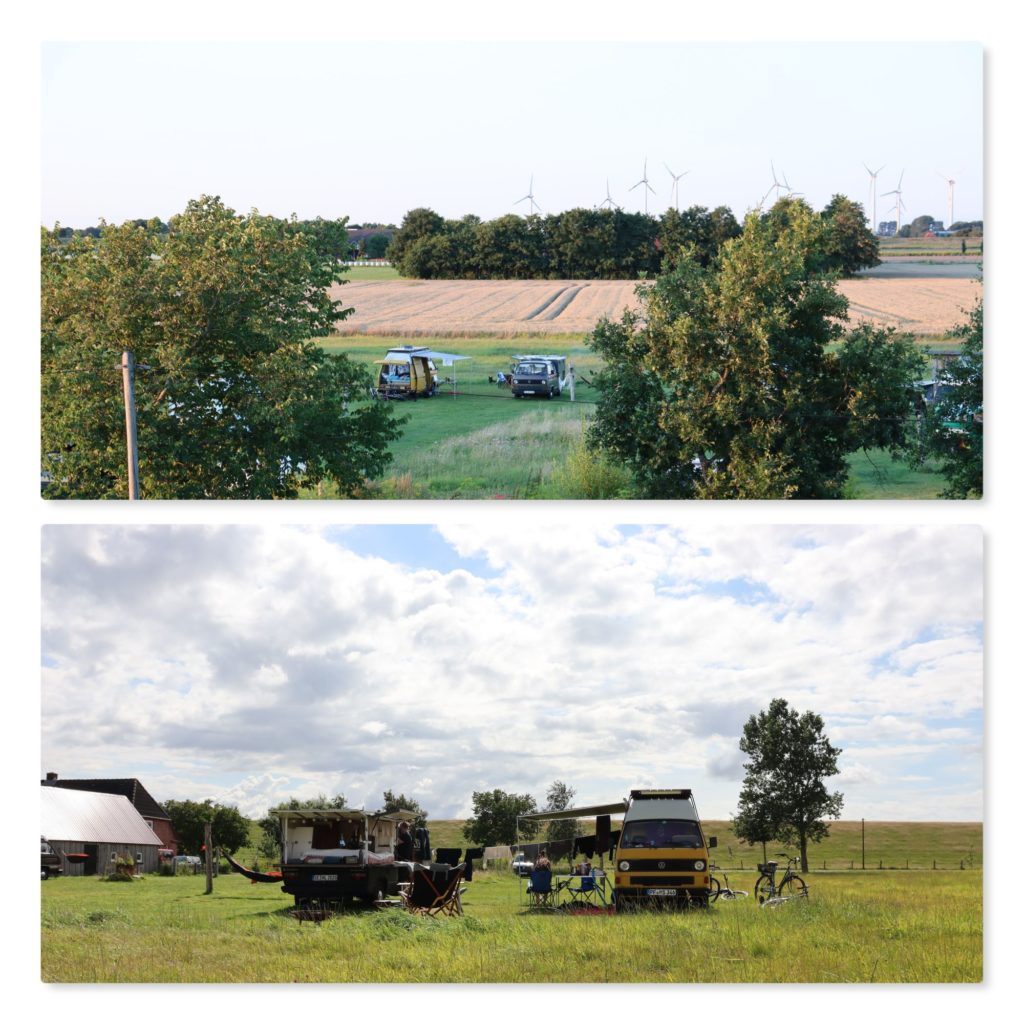 We just feel so comfortable on our Campside "Bullivian", with our little camp that we have set up. We are completely in love and want to take photos all the time because everything looks so great ❤.
Evenings around the campfire
In the evening, we ate leftovers from the previous day and bread with cold cuts. Plus lots of goodies that the two of them brought back from shopping.
Hannah and I then walked a little into the mudflats to reach the sea. Unfortunately, the path was cut by a small river, and we didn't quite get to the sea. We still enjoyed the sunset out there.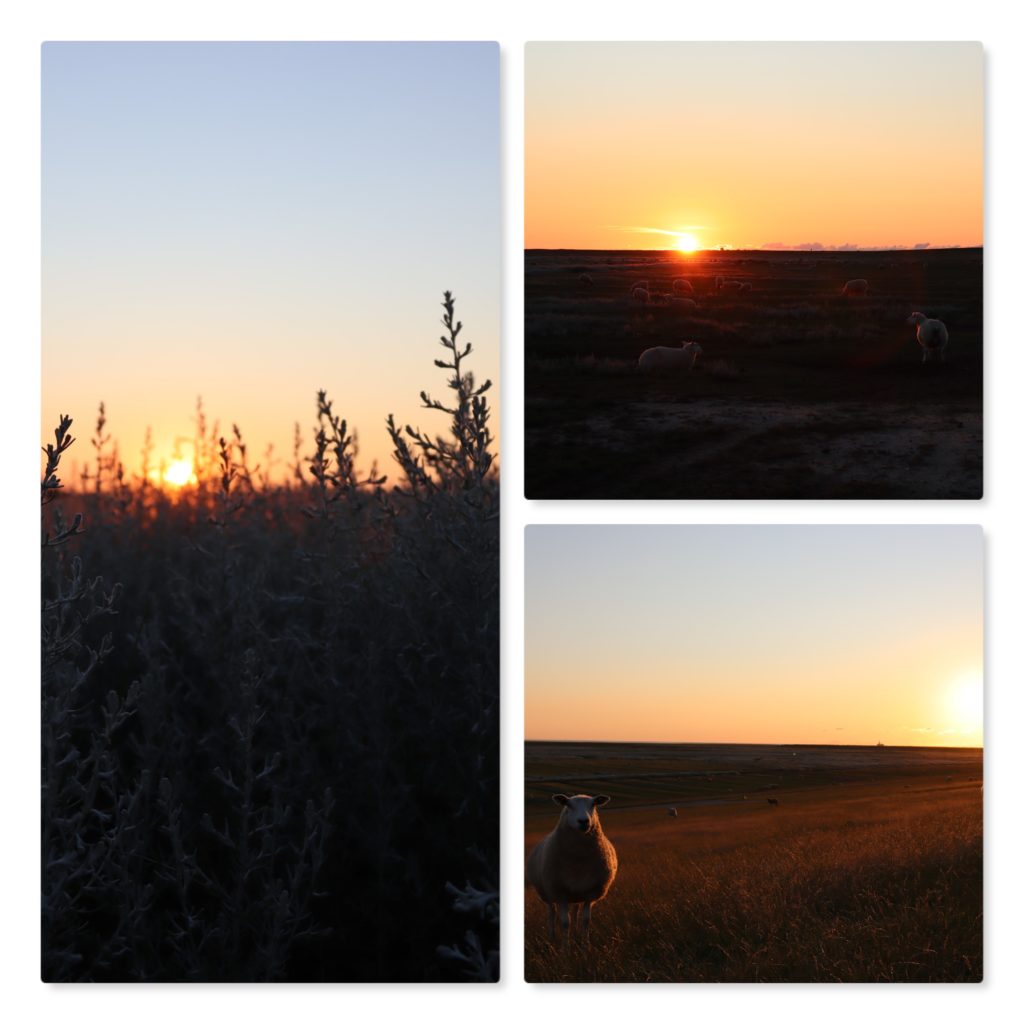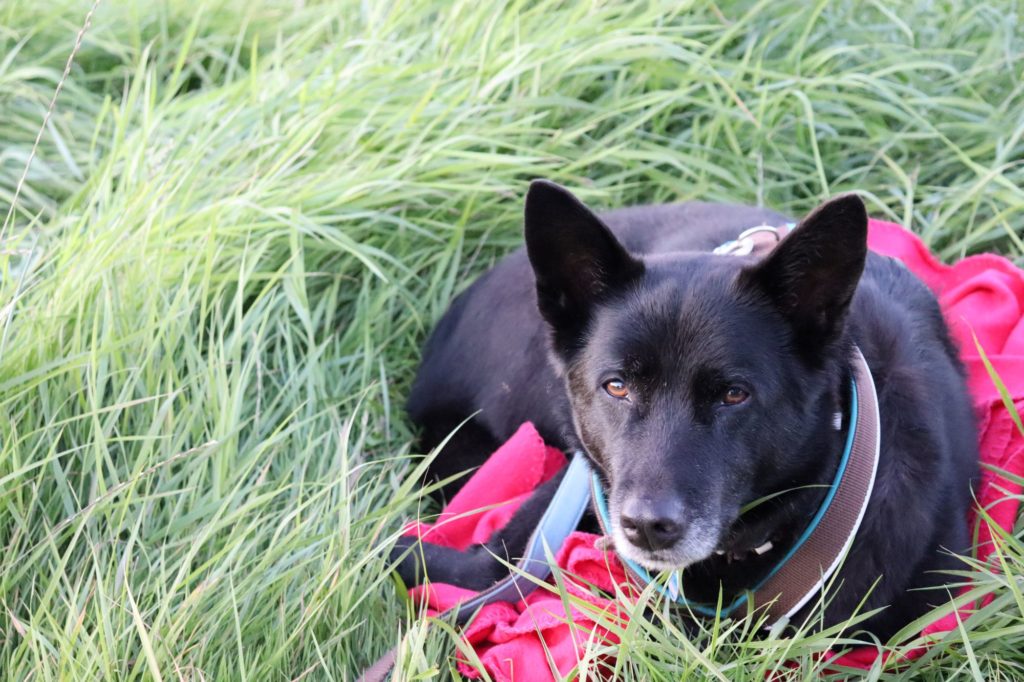 We then fried "sausages on a stick" over the campfire. They weren't as bad as we thought, just had a strange consistency, that made us laugh a lot.
My findings today:
Yoga in the morning is good for me, whether it's rainy or not.
Koda has become so much bolder.
I love the sunset (and the sunrise), both of which bring me so much joy.
Some people take a place in my heart so quickly.
Now I'm sitting here in the Posti, with the auxiliary heating on because it's really cooling down in the evening and I hope you also have a warm and cozy evening, an energizing morning or a sunny day.
All the best,
Ronja
---
---