Australia, 1. Week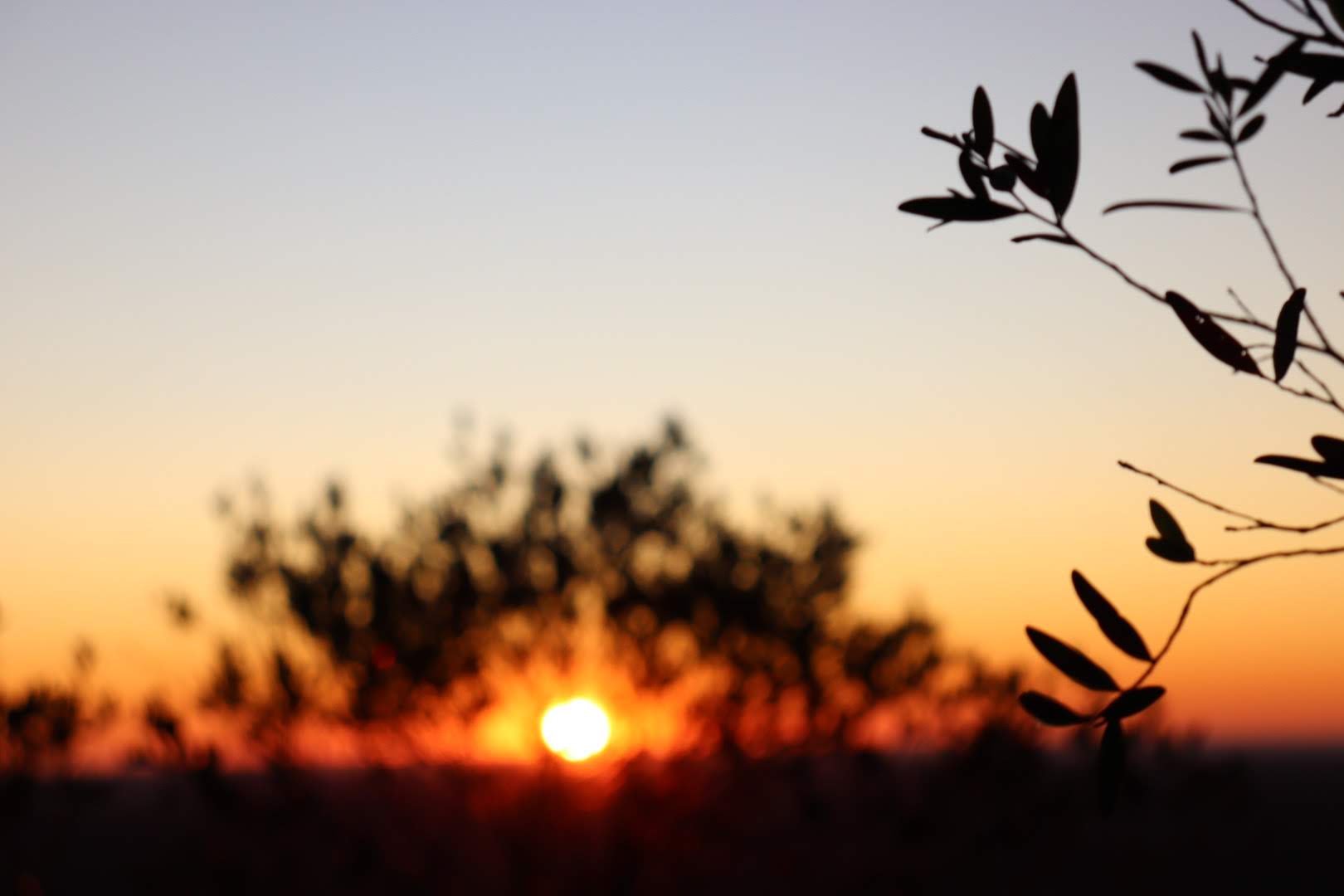 Welcome to my travel diary, on our trip to Australia. I'll take you with me on our experiences and show you our journey from my perspective.
Departure
Taking leave
I have to honestly say that saying goodbye to Koda was extremely difficult for me. Especially the time before leaving. Then, when he was with our friends, and we were just gone, it got easier. I know that he is in very good hands there, which is why I can be more relaxed there.
I am super grateful to get updates from time to time and to stay in touch.
Flight
We took off on Tuesday, August 16, 2022, at 8:50 p.m. Our first stop was in Zurich. We took off at sunset, which was a really nice experience.
All in all, I quickly realized how incredibly happy I am to fly. I just feel super comfortable in the air and am fascinated by everything. From the miniature world below us, the clouds, the starry sky and the sunrise and sunset. I think there is hardly anything that is so beautiful!
From Zurich, we went to Singapore. A full 12 hours on a plane is quite a long time. But we were able to use the time well to sleep and eat. There was a bit of turbulence, which is why we had to close the windows. This resulted in both of us sleeping late and waking up when we were almost in Singapore.
Arrived in Singapore, we made good use of our approx. 4-hour stay. A bit of exercise, the butterfly garden and contact with home was a nice change.
In Zurich, I also treated myself to headphones. They helped me a lot on the plane and at the airport. I hear little from the outside, which allows me to relax better.
The food on the plane was surprisingly good, I didn't expect that from vegan plane food. That surprised us both and made us very happy.
After Singapore we continued towards Brisbane. The flight lasted another 7 hours and was quieter than the other. I could sleep less, Max more.
Again, the food was surprisingly good, but almost too spicy for me due to Singapore Airlines 😂.
In between, I was once again fascinated by the size of Australia. We were already a good way overland and still had 3 hours to fly. Simply unbelievable how huge this beautiful country is!
We arrived in Brisbane at the most beautiful sunrise. What a greeting!
Arrived
We arrived on Thursday, August 18th, 2022 at 7:00 a.m. Australian time. Max's grandmother and sister picked us up in Brisbane. It was such a nice reunion after a heaps to long time!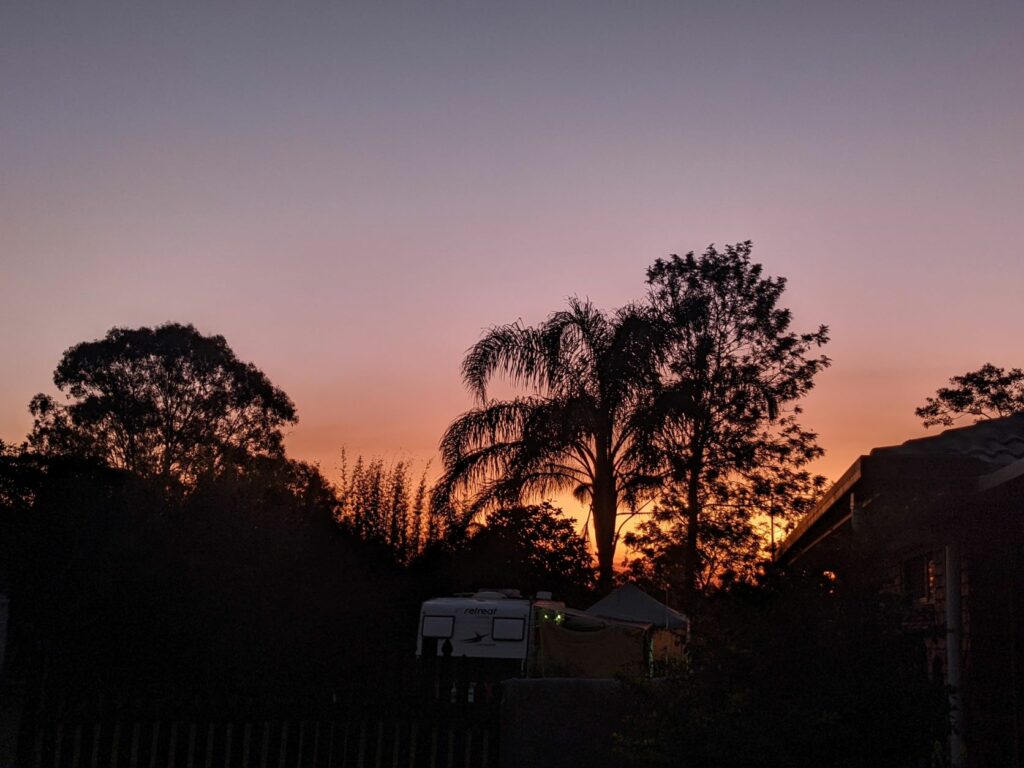 Then we drove to his grandmother's house in Caboolture. Here we now live with her in the house in one of the guest rooms on a small campsite. This gives us all the perks like a pool (which almost every Australian home has), a jacuzzi, a pool table, etc.
We then went shopping for a short time, bought the basics for food and SIM cards.
In the evening, a large part of the closer family came by and Max was able to see everyone again.
We fell into bed, fix and foxy, and actually slept until 12:00 the next day.
Friday, 08/19/2022
On our second day, after a good night's sleep, we went around town for a bit. We wanted to get a few more things.
Also, Max's uncle came over, and we planned a bit how we want to spend the next week and where.
The current plan is to drive to Harvey Bay on Tuesday and stay there for 2 nights. From there we want to do a tour to Fraser Island.
Then, on Thursday, we want to continue to Bundaberg. From there, we take a tour to Lady Musgrave Island for snorkeling on the Great Barrier Reef.
That's the plan.
Then we went shopping for a bit. On the way we have already seen a few small and larger fires. Max and Daniel (his uncle) explained to me that fires are being set on purpose right now so that if there are bushfires in the summer, they can't spread so much.
So Friday was a really quiet day to arrive with anticipation for the next week.
Saturday, 08/20/2022
On Saturday, Max and I both woke up around half past two. After we had arranged to meet Max's aunt at 4:30 am, it wasn't that bad.
We wanted to hike up the mountain in the Glashouse Mountains to see the sunrise from there.
No sooner said than done, we went up the mountain at around 5 a.m. The ascent was quite challenging right at the beginning, so that my blood sugar reported about halfway.
Luckily, Myra had a tangerine with her, so we could continue.
Once at the top, the view was fabulous, and we enjoyed the first light on one mountain.
For the sunrise, we climbed to the 2nd. What a view!
On the way down, I was able to enjoy a bit of the wondrous nature of Australia. For example, the tree that has red bark in winter and peels it off in spring and then has green bark. Myra told us that she was traveling alone and literally heard the bark peeling off.
Then we went to a super nice café to have breakfast there. Max and I had a delicious cake with walnuts. I had the best chai of my life, and we went home with full bellies and happy minds.
We then spent the rest of the day with Max's best friend. It was really nice to see how good that is for both of them.
We also went to the shopping center in Morayfield again and in the evening we went to a small "Eat Street". We found some vegan options there.
In the end, Max ate nachos and I ate a potato with sour cream. In addition, we both ate a "curly" potato.
Sunday, 08/21/2022
We and Max's sister had planned to go to the Caboolture Market on Sunday morning. A market that is a mixture of a flea market and a market. We used to walk there all the time, which is why we wanted to do it again.
But after we all slept in and didn't get ready until around 11 a.m., we could only walk over it for a short time. Unfortunately, there were only a few stalls left that sold something. So we decided to try again next week or the week after.
Then we drove to Beachmere. Our former hometown. We wanted to see how everything developed and what our former house looks like now. Maybe our neighbor still lives there?
When we arrived, we noticed that not much had changed. Memories from all possible corners came up.
However, our former house has changed a lot. The beautiful garden in front of the house, which was almost like a jungle for us, is completely gone. It really hurt to see it like that. And at the same time we expected it, if not worse.
So sometimes it's better to leave things exactly as they were as a reminder. Ultimately, however, I will continue to remember our house as it was. It serves as a vision of what we want to achieve again.
After our little excursion, we went back home and spent the rest of the day there. Very calm and relaxed.
A few things have also changed in our plans for next week.
We had to book our accommodation again, Max's sister is also coming with us, we wanted to book her into the Fraser Island tour as well, but that was no longer possible. So we planned and thought about it a bit.
I took a little nap and towards evening we played cards.
A really nice and cozy Sunday.
The sunsets here are simply the most beautiful!!!
That was it, our first week here in Australia. I'll just always do Monday to Sunday, even if this week and the last week won't be a full week, of course.
I hope I was able to take you a little with me.
Have a nice day, enjoy it 😊.
All the best,
Ronja
---
---