Travel Journal 27.06.2021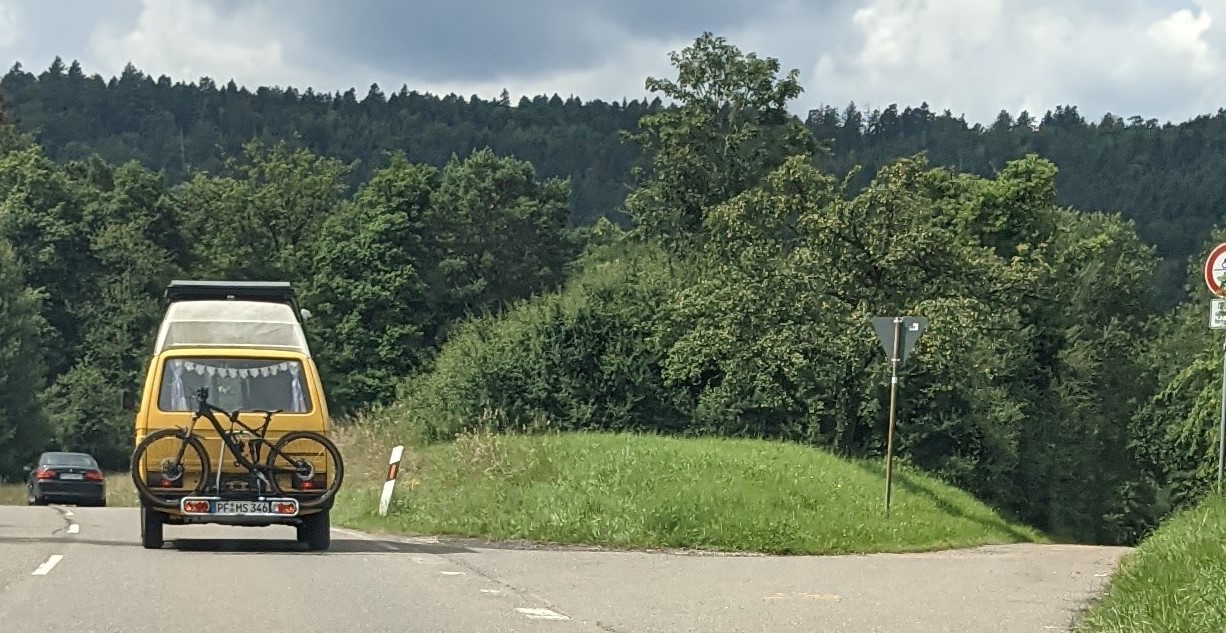 Welcome to our travel journal, day 1 on June 27th, 2021 – travel with our Posti bus towards Kiel, Germany.
Our plan was to start driving yesterday …
It always turns out differently than you think.
Yesterday we wanted to drive off with a full bus towards Kiel to meet our friends there and finally to see and feel the sea again. But unfortunately, not everything always plays out the way you want it to.
So Max had to work on the bus all day yesterday – finish the solar system, build our roof terrace and connect the electrics for the solar system and the bike rack. Quite a lot of work. Since the weather didn't always play along, the whole thing took longer than expected.
I then simply used the time to get the apartment ready for vacation and to pack. I also baked delicious cinnamon rolls and squeezed juice for us. You'd think I'm the perfect housewife ? Far from it. But when the time is there, I like to take care of it, yes I even enjoy baking.
We also made a nice discovery – Koda loves to run with us when we ride bikes. Perfect for our planned trip as we wanted to take the bikes with us. Why have we never tried it before? Good question! But my bike that I've had so far – I just bought a "new" used one, the day before yesterday – is more of a city bike and not so suitable for off-road use. Now that we both have one, we just wanted to give it a try.
All three of us were very happy, tired and satisfied in the evening in bed.
But enough about yesterday.
The preperations
Planning is everything. Two years ago, I made a list of all the things that we want to take with us. This list has already been reduced significantly after the first trip. I think after this trip I will renew the list again, and then I can share it here with pleasure ?
So we worked on our apartment again today, on the bus and packing. We also had a visit from my dear little but big brother.
The drive
Packed up and pretty exhausted from yesterday, and today we finally left at 4:20 p.m.
We decided to drive on the autobahn for this trip. Usually we enjoy driving on the country road, but since we want to arrive in Kiel in time to meet our friends, we accept the lost of view. Posti has really been good so far, and we are both proud like hell.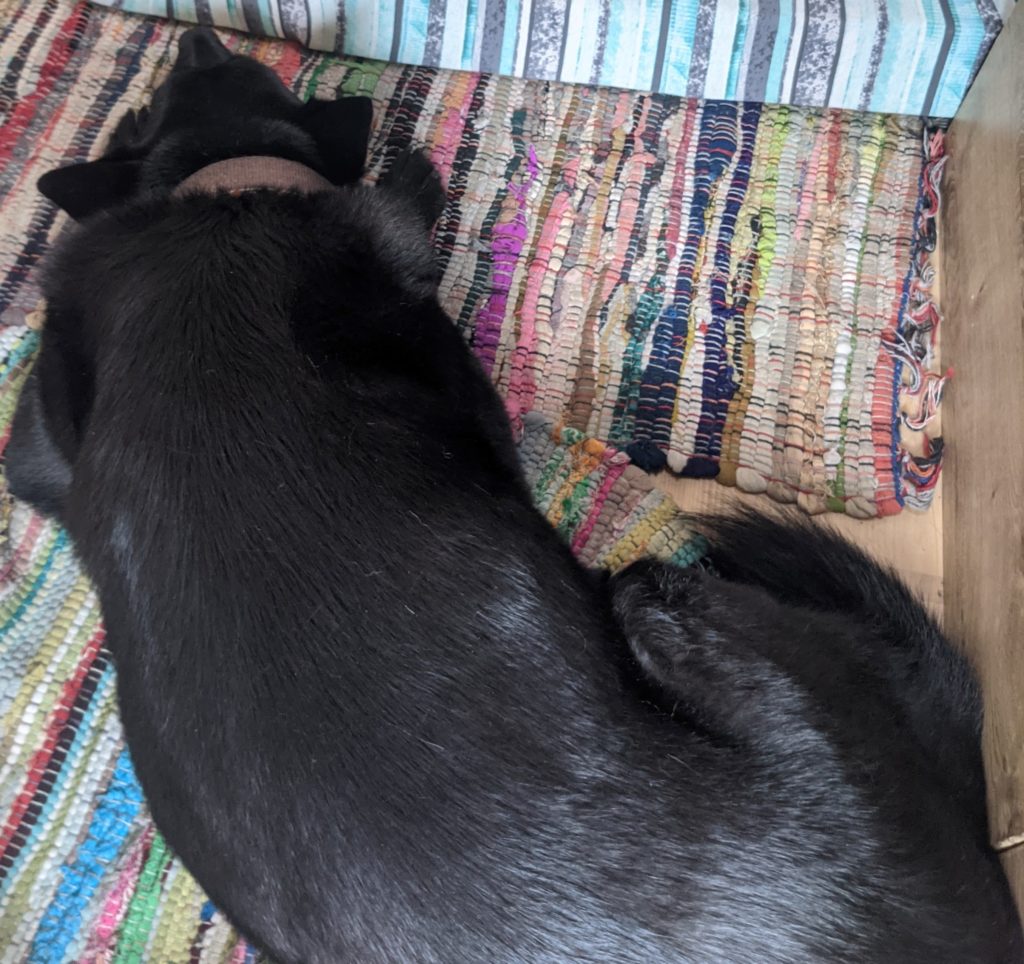 Sometimes Koda is really restless when driving. But mostly when there is a lot of bumps, up and down mountains and so on. Therefore, he likes it when we drive on the freeway almost better than on the country road. Altogether, he did a great job and slept well in between. He loves to smell the new places we go, when we stop for a break.
Arrived, for today
Tonight we're just standing in a parking lot. We'll see if the battery can hold up with the energy from the solar system and just try it out tonight ?
Now it's actually time for us to go to sleep. Have a wonderful evening, night, morning or day.
Lots of love,
Ronja (with Max & Koda)
---
---