Review of my gardening year 2021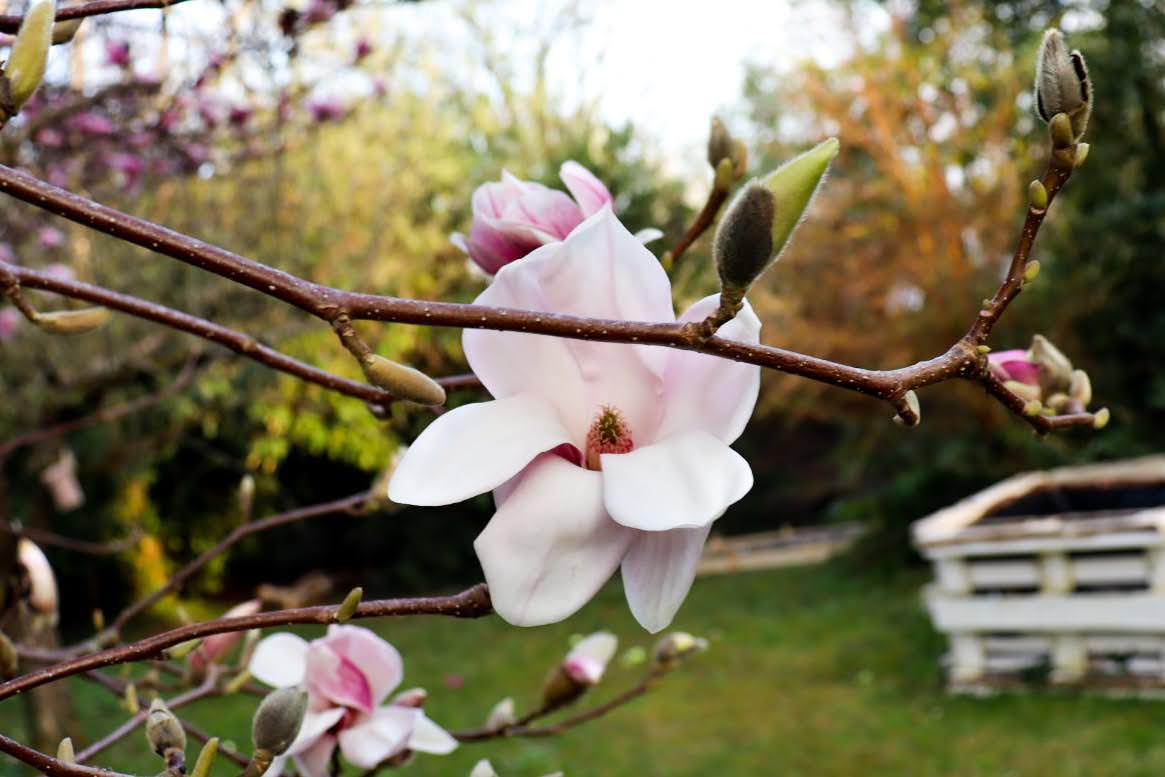 In this review of my gardening year 2021, I will tell you more about what I will take away from 2021 and what I have learned overall while gardening.
What I've learned in 2021
I think you never stop learning when it comes to gardening. But I noticed that I forget things very quickly. So also what didn't work out well and what worked well, if I don't write it down. Therefore, in the garden year 2021, I finally started to keep a garden book. I write EVERYTHING in it. From my planning to to-do's to – what I want to change, what was good and what wasn't.
So that you don't make the same mistakes I made, here are a few dos and don'ts for you.
So here we go, my review of my gardening year 2021.
This worked
Despite the rainy summer, some vegetables and fruits have worked well. I will tell you exactly which ones in the following section.
Chard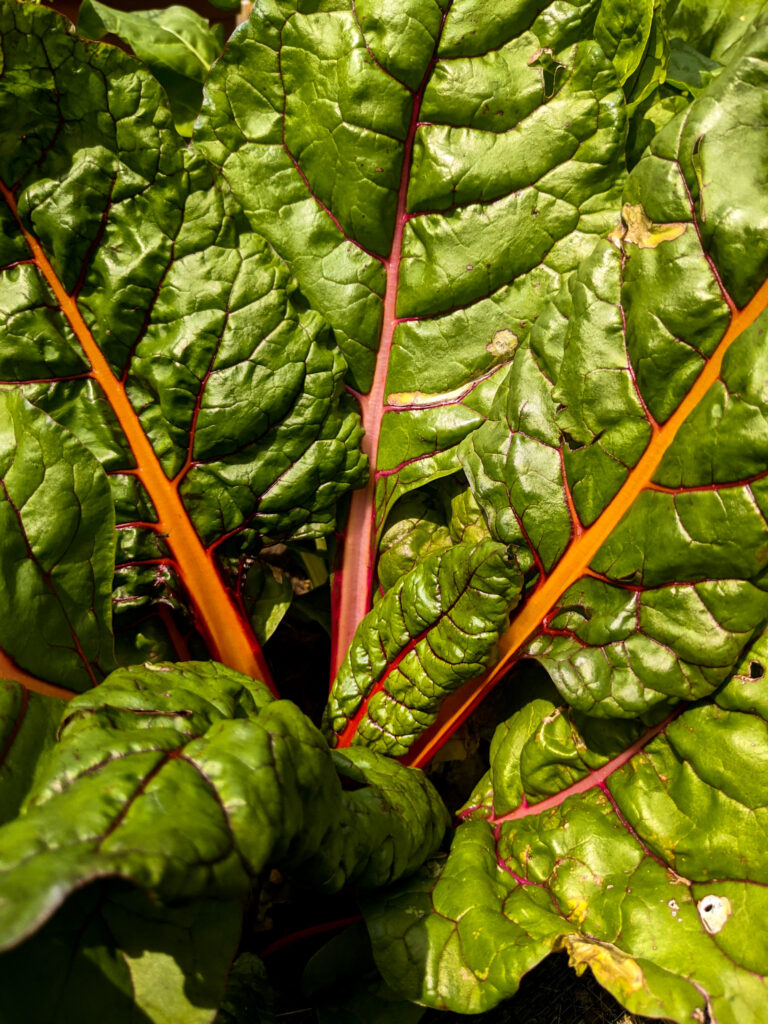 In 2021 the chard turned out wonderfully. I sowed the sorts "Rainbow" and the "Compacta Verde". A variegated and a white variety.
Both have grown extremely well. The "Rainbow" variety is still in the bed now, so it was much more frost hardy than expected. "Compacta Verde" started flowering early in the summer, so it's rather an early variety for me this year.
What I definitely learned is that for us, 2-3 plants of chard are enough. I had 2 rows of chard and that was really a lot! Even if we have replaced spinach with chard in dishes whenever possible, you really don't feel like chard every day.
Carrots
The carrots were also mostly good in 2021. Even if many snails have eaten most of them, at least a few have grown. The best variety was the "Riesen von Colmer", which grew nice, thick carrots. Also, there is still 1 in the bed. 😊
Broccoli
I was very satisfied with our broccoli in 2021. It was the first year that I planted broccoli. I had chosen the "Calabrese" variety. We had some broccoli plants that were great to harvest. But it felt like there wasn't enough broccoli, which is why I want to sow more plants in 2022.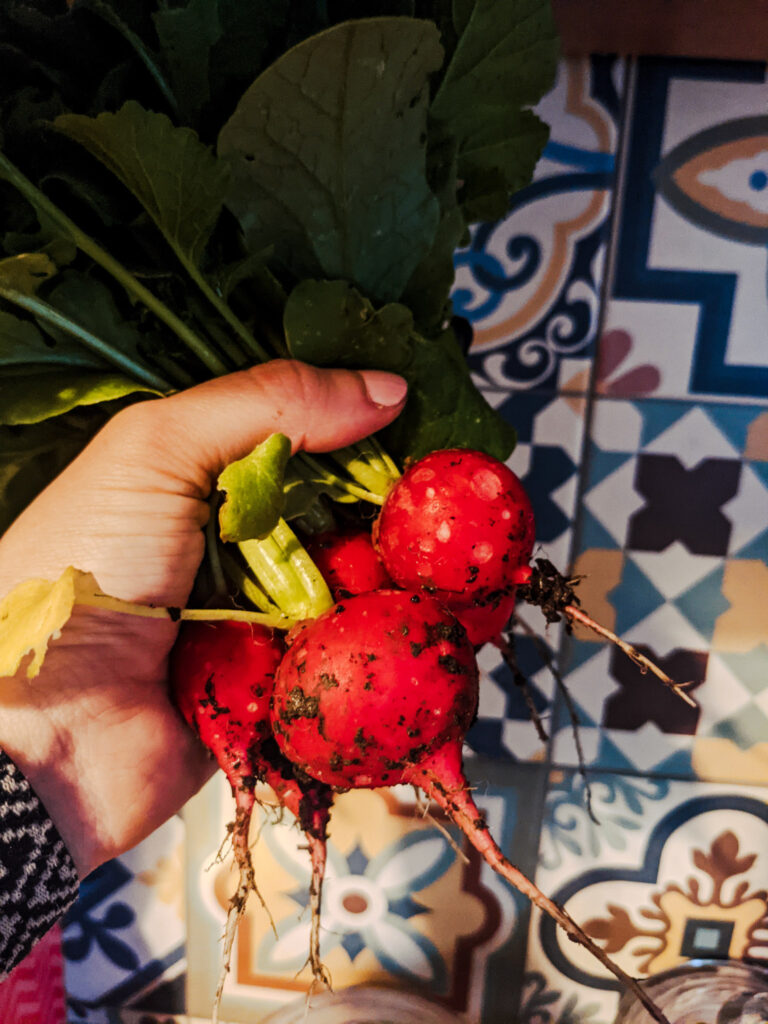 Radish
Fortunately, the radishes also were good in 2021. We were able to harvest it for so long that at some point we didn't feel like it anymore. Therefore, I will sow fewer radishes again in 2022.
Raspberries
The raspberries were already here when we moved in, so we didn't really have to do much with them either, but I was still very satisfied with the yield for 2021. We were able to freeze some, even though we've already eaten many off the bush, so we were able to enjoy some raspberries as well in fall.
Apples
Apples are like the raspberries, they were already here as we moved in. We still get a nice apple harvest. However, I can say that the 2021 harvest was significantly better than 2019 and 2020.
Rhubarb
Rhubarb is also perennial. But 2021 was the first year we were able to harvest it after planting it in 2019. That was definitely the best decision, and I love our rhubarb!
Potatoes
The potatoes were ok in 2021. At least I was able to harvest potatoes in the end. Due to the very humid summer, the snails quickly ate the leaves away from me. We were still able to harvest small potatoes, which made me very happy. 😊
It's a surprise every year what kind of potato harvest comes out of the potato sack.
Onions
The onions are similar to the potatoes. I was partially satisfied. Of the many onions I planted, only a few grew. But at least they were decent. 😊
I found the "rote Laer" variety to be recommended here, which I even only sowed and was able to harvest onions in the first year.
This didn't work
Because of the rain, it was incredibly difficult to grow many vegetables in 2021. The biggest problems for me, like every year, were the snails. Thanks to the damp weather, they felt particularly comfortable.
Tomatoes
In 2021 almost all my tomatoes did not work out well at all. I think most of them fell victim to late blight. At least we were able to harvest a few tomatoes.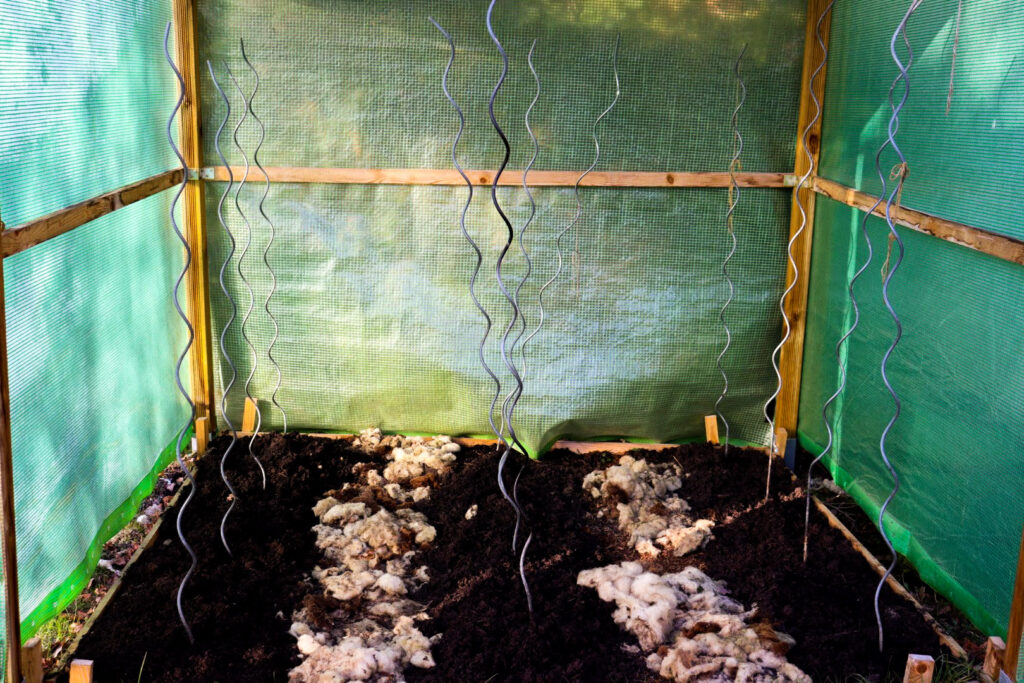 But what I definitely learned from it is that tomatoes need enough distance. No matter how many tomato plants I would like to have, I will not be able to cover my needs with these anyway 😉. So this year I'm planting the tomatoes with enough spacing to hopefully ensure they stay healthy.
Small D-Tour, I was at a wonderful lecture by Ortrud Grieb, but more on that in another post. Among other things, she recommended the tomato variety "Primabella". These were the only tomato variety that have survived in her garden in the summer of 2021 outdoors without any problems, which really is a miracle!
Salad
Unfortunately, apart from a few plants, the salad fell victim to the snails. In 2022 I will either protect individual plants or seedlings with bottles or snail collars (is that the proper name in English? 😂) or even get a large snail fence for the whole bed.
Cucumber
Unfortunately, the same thing happened to the cucumbers as to the salads. But small cucumber plants are also too delicious.
Spinach
Unfortunately, I don't remember exactly what happened to the spinach. Most likely, it suffered the same fate as the lettuce and the cucumber.
Beetroot
The young beetroot seedlings were definitely eaten by the snails again. In addition, a cheeky blackbird came by every day and rummaged in the raised bed to find worms. Unfortunately, that didn't necessarily help the growth of the plants either. Here we had the idea to protect the beds, where it is possible, with a net.
But be careful with a net! In 2021, I already had one above my large bed, and at some point a great tit got lost underneath. Therefore, please only use nets if you can look at them every day, in order to be able to free animals that may have gotten trapped underneath.
Spring Onions, Garlic, Leek
Unfortunately, the spring onions, garlic and leeks all didn't really want to grow. I will try again in 2022 and protect the plants with a net to see if it gets better then.
Kohlrabi
Unfortunately, the kohlrabi didn't turn out well either, thanks to the snails. 2021 must have been the year of the snails.
What I learned altogether
Snails
It feels like we've tried everything against snails. From coffee grounds to copper to sheep's wool. Unfortunately, the snails are not really getting less. Well, I have to admit, I can't really use last year as a reference. Nevertheless, none of the measures were as successful as I would have liked.
So I'm going to get some snail collars and a snail fence this year.
Also, I've learned something that I'm still trying to come to terms with. Most of the slugs found in our gardens in Germany are Spanish slugs. Unfortunately, these are crowding out our native slugs, as they hardly have any natural enemies. They produce significantly more slime than native slugs, which means that hedgehogs, squirrels and birds do not like to eat them. Due to the lack of natural enemies, it can multiply quite uncontrollably.
Unfortunately, this means that the only enemy the snail has is humans. This means that in order to protect our native flora and fauna, the snails have to be hunted down somehow. There are various ways to do this, for me the most humane one is cutting them up, I think. But as I said, I still have to deal with it somehow and then do it. In the course of the year, I will report how things are going with the snails. The mild winter so far is definitely no help 😒. Maybe you have a better idea where I don't have to jump over my shadow? 😊
Planting
Distance
In 2021, I learned something really important in gardening, and that's distance, distance and more distance 😉.
I made the spacing mistake with some plants. The tomatoes hit me the hardest though. Just because I thought I wanted to put a few more plants in the tomato house – I didn't pay attention to the right distance. Unfortunately, all my tomatoes succumbed to late blight, and not just one or two.
Therefore, I will pay much more attention to the distance between the plants in the coming year. More on that in my garden plan for 2022.
Staggered sowing
I staggered the first seed in 2021. Sometimes it worked well, sometimes not so much. With the tomatoes, I clearly noticed that staggered sowing makes no sense. Here I need all seedlings in the ground at the same time.
With lettuce and everything that is gradually consumed, such as radishes and the like, staggered sowing makes a lot of sense. Here, too, I will try to get more out of it in 2022.
Correct sowing time
The sowing time is also decisive for how strong the seedlings are when they come into the garden.
So I noticed that sowing my tomatoes too early, for example at the beginning of February, wouldn't work for me. I will therefore try not to sow the tomatoes until late February or early March.
Amount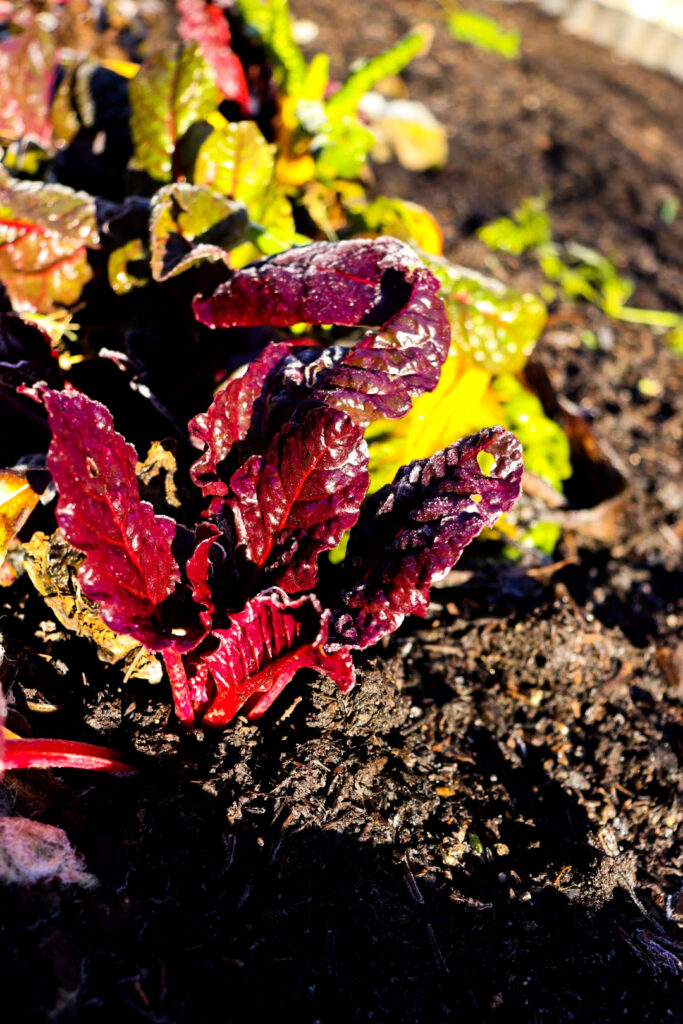 Before sowing and planting, I can think about how much of each vegetable we want to eat.
For example, we had far too much chard this year, as described above. We didn't have enough salad for that.
I would therefore like to pay more attention to what we really eat a lot and then grow the vegetables more. That also means adapting the bed plan to our meal plan and not the other way around. Last year I tried to produce mixed cultures and subsequent cultures that were as suitable as possible. However, this only makes sense if we also consume it 😊.
Removing weeds
Last year, the weeds took over in one place or another. And if I'm honest, when the bed feels full of weeds, I hardly feel like kneeling down and weeding.
So I want to do better in 2022. It's better to do a little every week instead of half a day or leaving it all because you feel like you can't keep up.
Mulching
Mulching also saves a lot of work. The more the bed is mulched, the fewer weeds will grow, and the less watering is required.
That's why it's also on my wanna-do's for 2022.
Summary
In summary, after this review of my gardening year 2021, I can say it was a mixed one.
Some veggies like chard, carrots, and broccoli worked well. Some other things, like the tomatoes, lettuce and cucumber, just didn't grow the way I wanted last year.
All in all, I can say that I've only learned more from it, for myself and for my garden.
I now know that I should always pay attention to the correct distance when sowing seeds, that I only sow some vegetables in stages, and that the right time for sowing is crucial. I have learned that I should only sow and plant the amount that suits us and that weeding and mulching are the perfect helpers in the garden and therefore both should be done regularly.
Overall, I can therefore look back on a successful garden year 2021. Of course, not everything worked out as I would have liked, but in the end I grew and learned.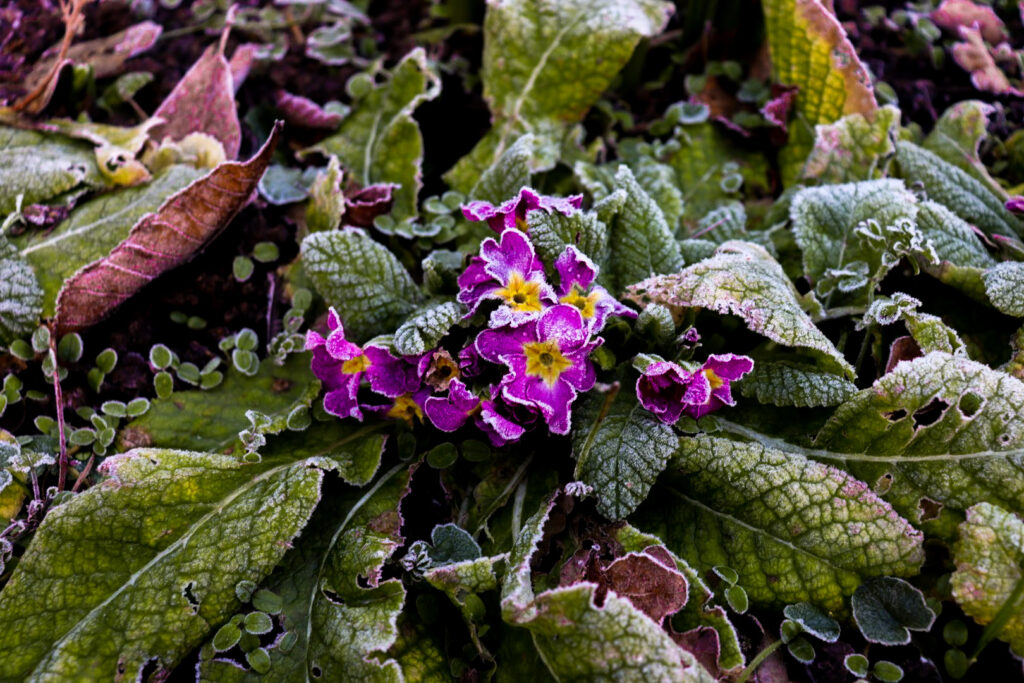 Now I hope you have a great day, morning or evening, have a good time!
All the best,
Ronja
---
---